In the context of the days of mobilization and international solidarity with comrades kidnapped all over the world, from the 21st to the 30th of September, an anti-repression march was called on Friday noon, September 28th in Mexico City.
The anarchist demo paid a visit to embassies of various States where comrades are incarcerated, as well as to the representative body of the Guanajuato government, given that Braulio Durán is imprisoned in León.
A few moments of the anti-prisons action are captured below.
Headquarters of the Guanajuato government representation:
"This is how I express my SOLIDARITY:
– with a firm step that does not retreat before anything, and a bright smile
– with a loving heart that is laid bare before a comrade
– with one tender hand while the other is armed
This is how I express my solidarity: winning in every battle a sum of valued Freedom"
Gabriel Pombo Da Silva
Let prisoners out to the streets!
$hilean embassy: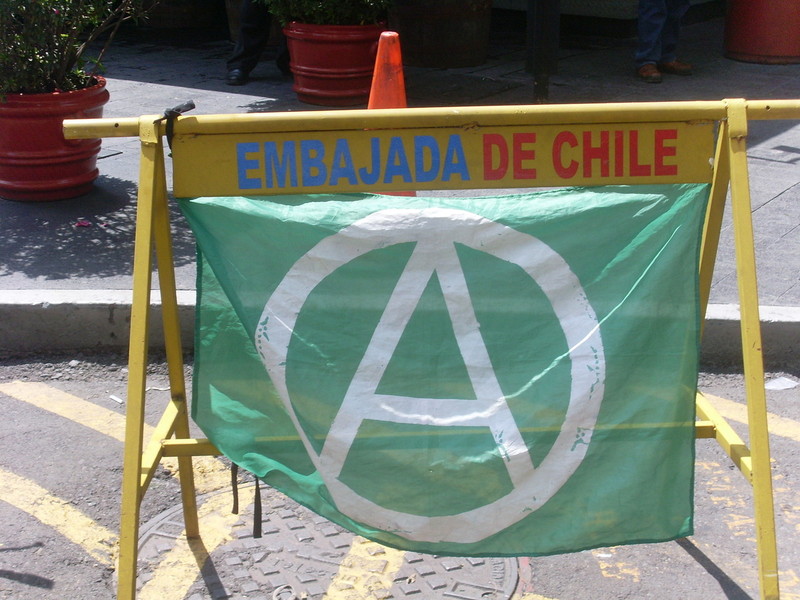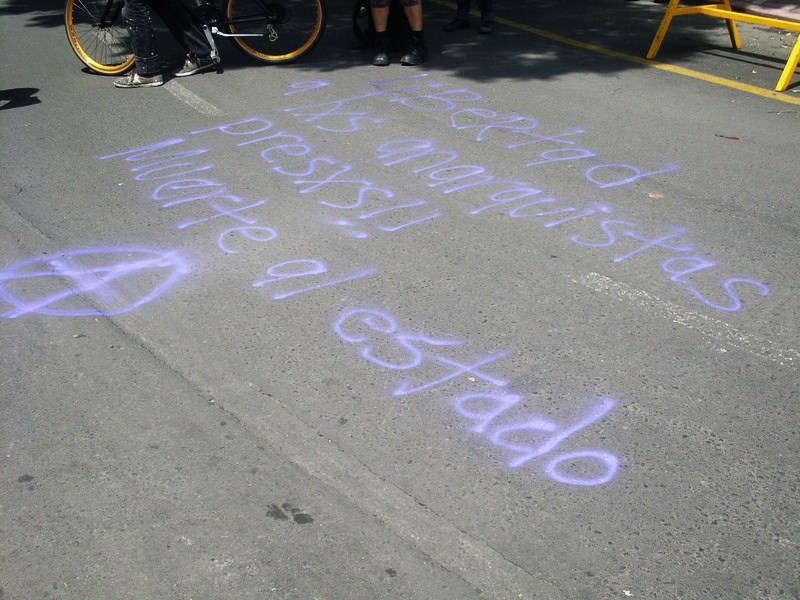 Indonesian embassy: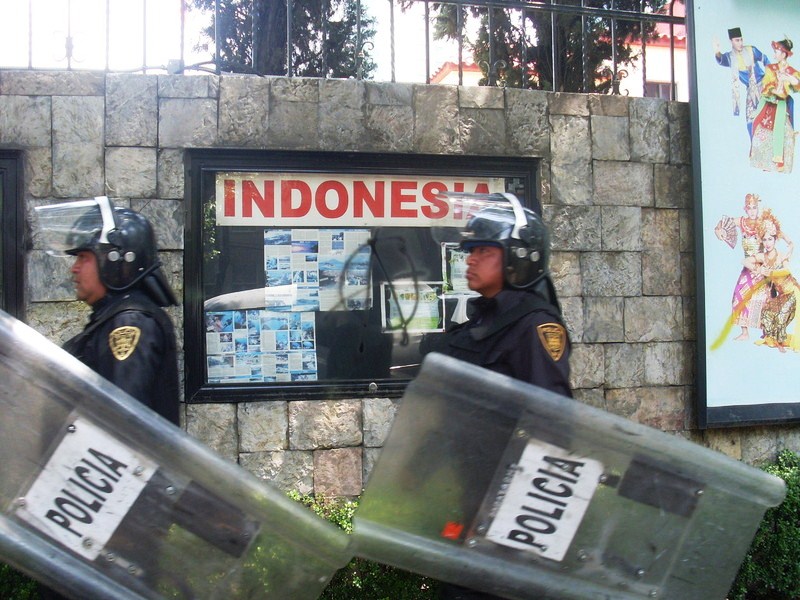 Police entourage: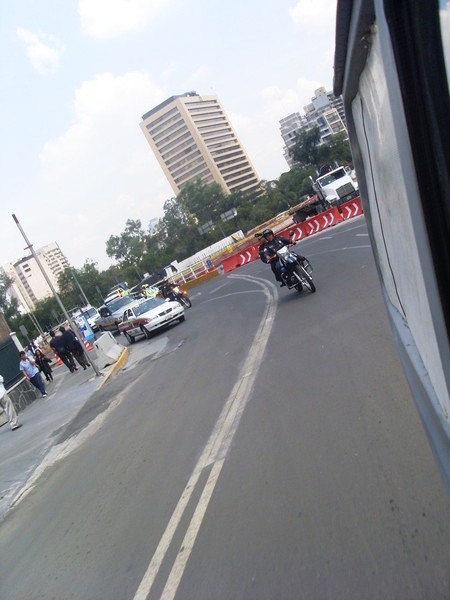 Swiss embassy: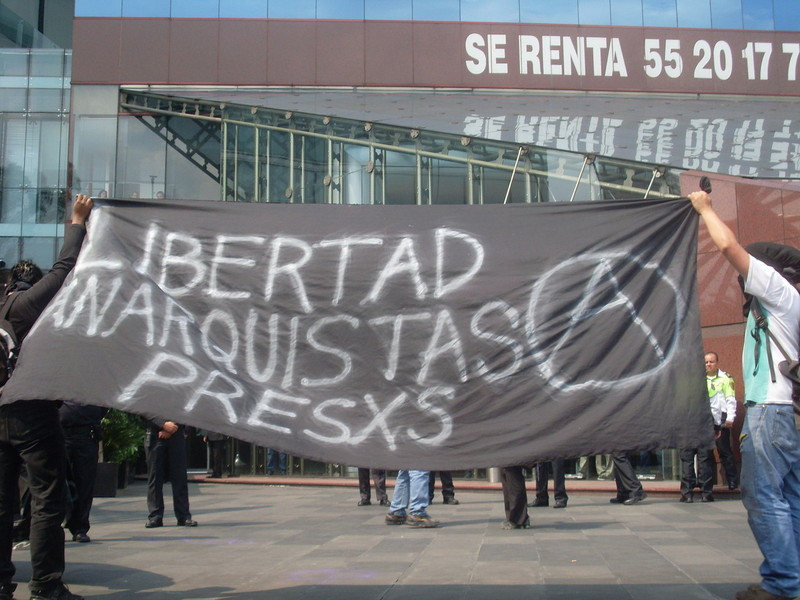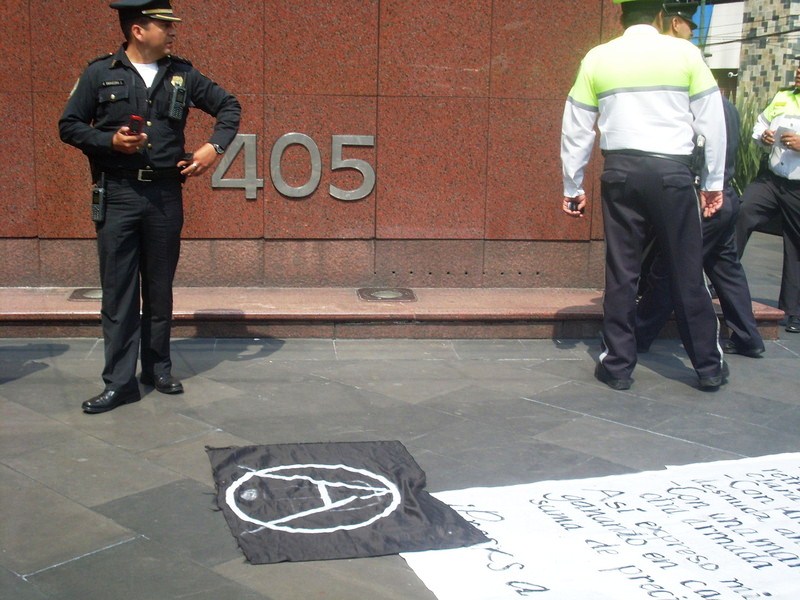 Greek embassy: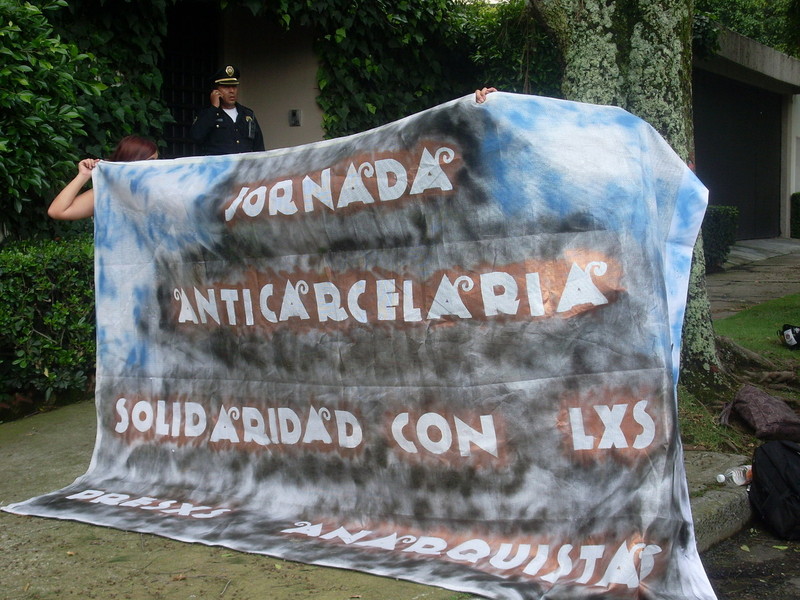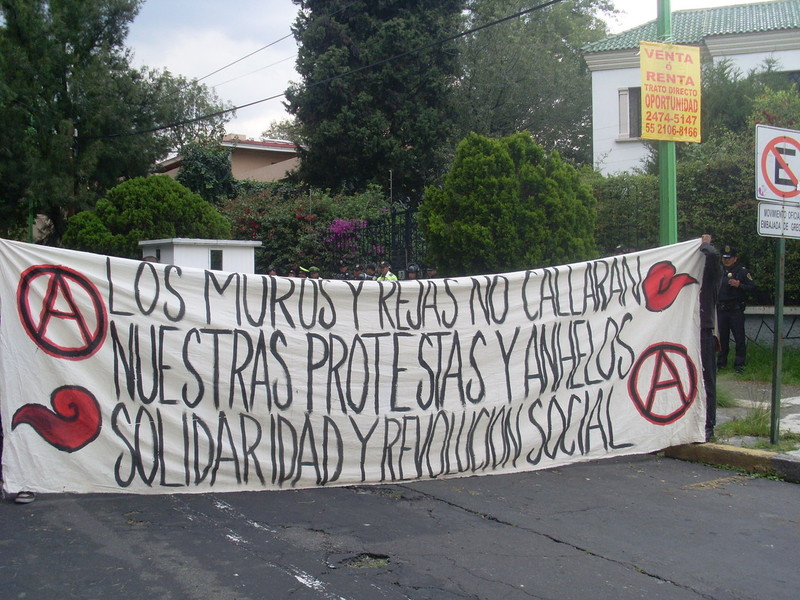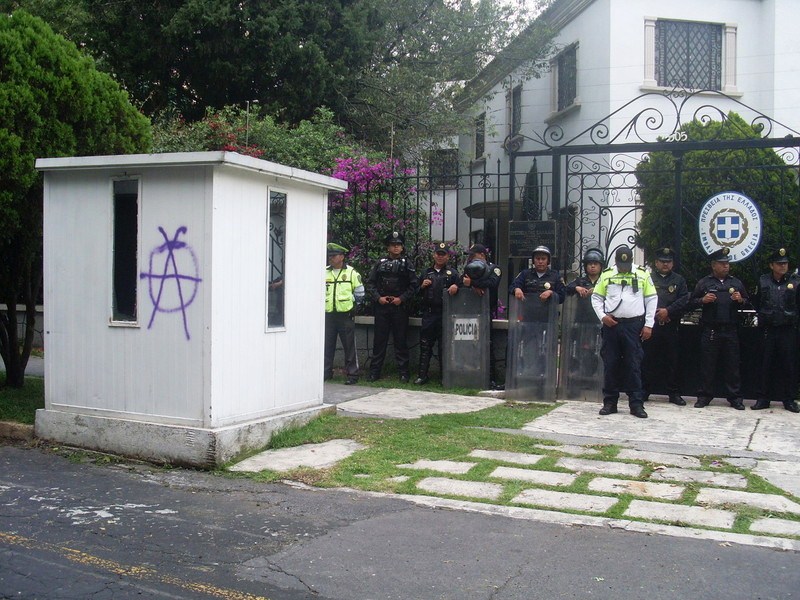 Italian embassy: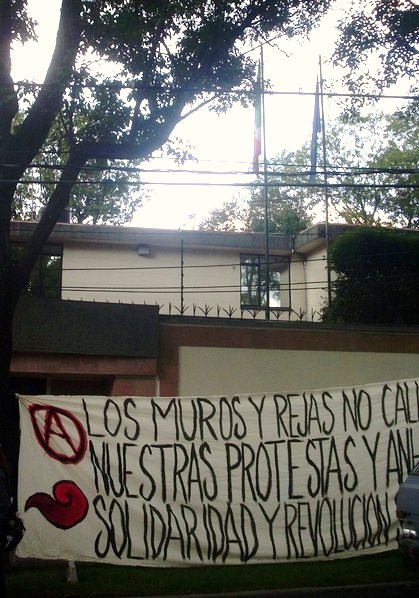 Source/More photos: ABC Mexico via Liberación Total