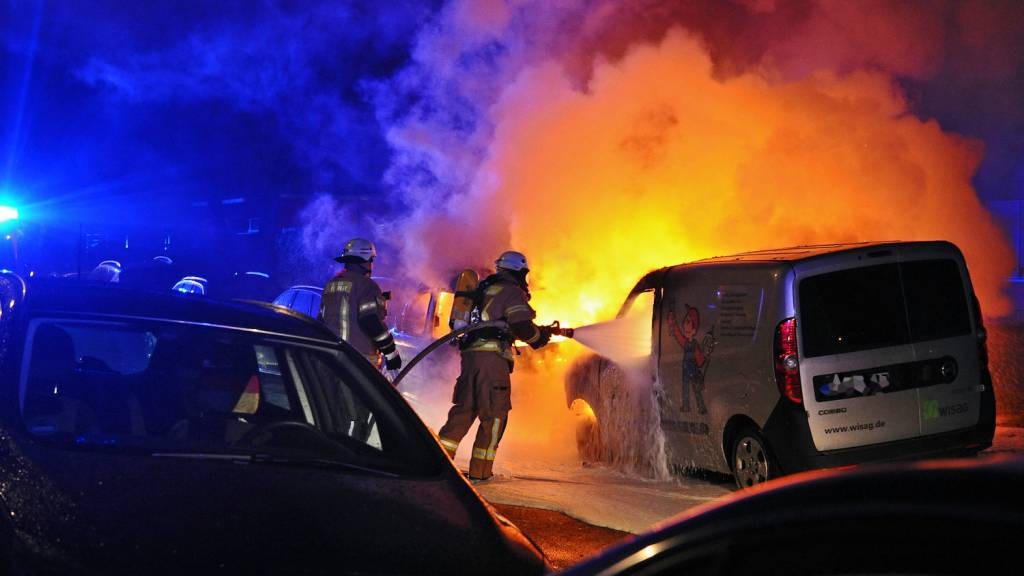 In the night between the 28th and 29th of January 2015, Destroika struck in Berlin, and two prison industry vehicles turned into ruins. Through these pinpricks, we will limit the flexibility of the relevant companies. A van of Wisag in Lichtenberg and another of Sodexo in Moabit came under attack.
The company WISAG provides, in addition to the exploitative cleaning sector, security staff for transport services such as the BVG transport company in Berlin, and is responsible for filling the Berlin prisons of fare-dodgers, with ticket inspectors plain-clothed as well as in uniform.
The company Sodexo now runs five prisons in the UK under their own responsibility since the privatisation of the British justice system. In addition, Sodexo is blacklisted in Belgium for their involvement in deportation prisons, besides providing facility management services to deportation lagers in Germany. The company is owned by the Zehnacker group, which is presented in this way: "As a partner of the armed forces, we accompany them in their operational areas at home and abroad. Our mission is to take care of both the troops and their command for a better quality of life. Under the supervision of the Ministry of Justice, Sodexo plans and delivers solutions that contribute to smooth operations in correctional facilities. In all our activities, we respect our values and ethical principles. Our work in this domain is further proof of our strong commitment to society."
Freedom for the prisoners of Operation Pandora and all the others!
On the 18th of March 2015 off to Frankfurt – to reduce the European Central Bank to ruins and ashes!
(Muslim H., originally from Kosovo, was 28 years old when he was killed by 8 screws in the prison of Landshut on May 24th, 2014, in revenge for his successful resistance to his deportation to Hungary.)
Translation note: On January 30th, the remaining seven prisoners of Operation Pandora were released on conditional bail.