As we reported, on April 20th cops raided the squatted building οn 60, Valtetsiou Street in Exarchia (property of the state-run 'Social Insurance Institute'–IKA). Three persons were arrested during this eviction. They were kept at a police station, brought before prosecutor (accused of illegal entry), and two of them were finally released. The third person, a 19-year-old immigrant student is held in the Aliens Police Directorate on Petrou Ralli Street ever since, because she currently has no documents.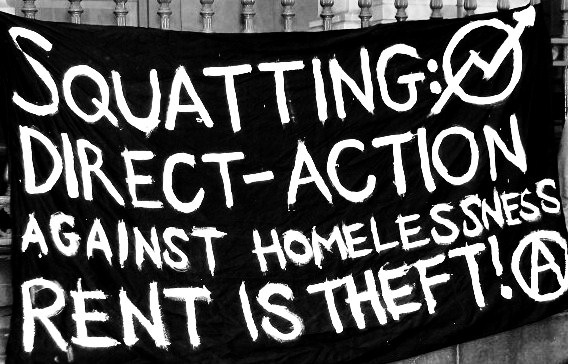 Announcement by the evicted house on 60, Valtetsiou Street
The noisy way in which the State decided to attack two occupied spaces in Exarchia on 20-4/2012, namely the social centre VOX and the Valtetsiou housing project, has also left victims behind.
On the pretext of meaningless bureaucratic obstacles, one of the three arrested in the Valtetsiou squat remains imprisoned: Anastasia 'Nancy' Plamantiala is held in the Aliens Police Directorate in Athens and threatened with deportation, despite the fact that she has been living in Greece for many years now, where she is also studying in university.
Solidarity with Anastasia cannot be only the concern of 2-3 of her friends and acquaintances. It is the duty of groups and individuals that are primarily engaged in the squatting movement.
If Anastasia is not released immediately, we will call for a specific form of support in return.
We stayed inside the occupied space to defend our choices, even though we were aware of the police operation in advance. Following arrests and eviction, we will defend the right of our comrade to be released and continue to live in Greece.
SOLIDARITY WITH ALL SQUATS