The ODDY (Public Asset Management Agency S.A.) conducts a wide range of different auctions and is responsible for the liquidation of cars, motorcycles and many other assets seized by cops or customs. Rami Syrianos claimed responsibility for robbery after an ODDY auction in Thessaloniki in January 31st, 2011, stating that he is an anarchist and that he attempted armed robbery in the context of his refusal of work. He has also made clear from the very beginning that his co-defendant Kleomenis Savvanidis has absolutely no connection with this case. Kleomenis was set free, but is still prosecuted. Rami has been incarcerated ever since, and is among the few people who have kept a dignified stance inside the walls, constantly refusing to undergo prison strip search.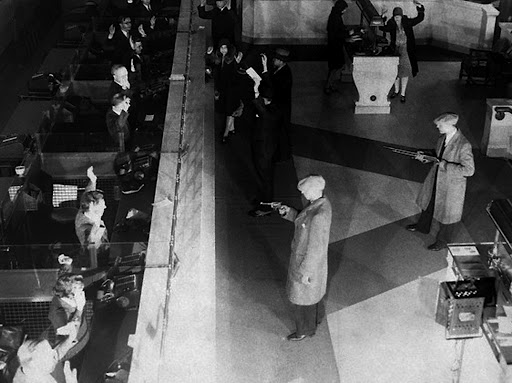 The trial against both comrades is still pending and has now been rescheduled for May 21st, 2012. The last time, Rami was transferred to Thessaloniki courts for their trial (set for March 26th after numerous postponements). He is now kept in an isolation cell due to his firm refusal to undergo the torture of body search after returning from the courts.
In particular, on March 28th the comrade was punished with the measure of disciplinary transfer after a prosecutor's order. Despite the fact that prisoners must be kept inside the cell of each wing waiting for disciplinary transfers, in this case the penitentiary authorities verbally announced to Rami that he would be kept in isolation for an 'indeterminate period', until the process of his transfer is activated (what could take months) or until he finally accepts to undergo the humiliation of the prison strip search. Due to the continuous cancellations of the trial, this is the fourth time that Rami Syrianos faces this situation.
On Tuesday evening, April 3rd, a PA's gathering was held outside the prison gate in Nigrita (in the Serres regional unit), in emergency solidarity with Rami. We attended the rally outside Nigrita prisons along with dozens of comrades, coming from several parts of northern Greece —mainly from Thessaloniki, where a coach was provided for transportation.
We chanted slogans in support to the imprisoned comrade and for the destruction of all prisons, such as 'The Nigrita bomb was only the beginning; explosions and fire to every prison' and 'Our passion for freedom is stronger than all prisons'. Also, fireworks and firecrackers were thrown and a warning message to the prisons was written on the asphalt driveway to the hellhole. A text in solidarity with Rami Syrianos and all political prisoners was read several times through the sound system. Although Rami could not hear what was going on outside, since he is held in isolation, comrades knew he was aware of their presence and received our support, love and rage.
After nearly one and a half hours, the gathering turned into a small demonstration in the streets of Nigrita town, with more slogans, leaflets' distribution and graffiti claiming Rami's release (photos were released here).
Since April 11th Rami Syrianos has abstained from prison food in solidarity with all imprisoned comrades that conduct hunger strike.
Freedom now to Rami Syrianos! Down with the prison walls!