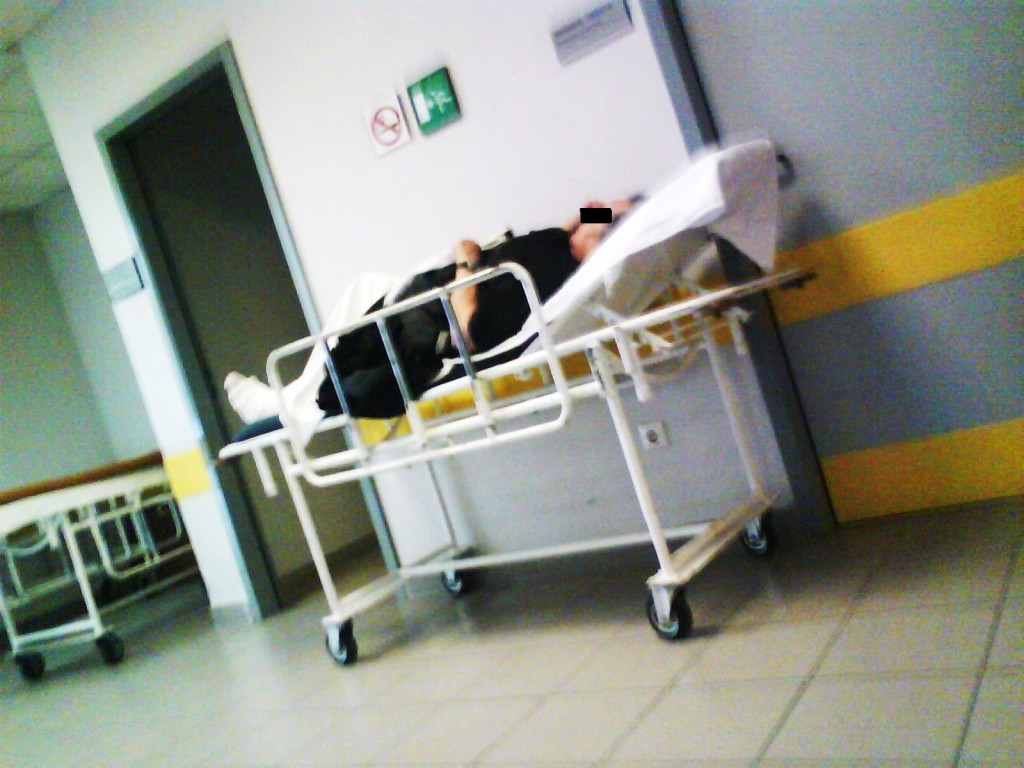 According to a statement (4-2/2012) released by the workers' general assembly in the General Hospital of Kilkis, the doctors, nurses and other staff declare that the long-lasting problems of the National Health System (ESY) in the country cannot be solved through limited claims of the health services sector. Thus, workers at the General Hospital respond to the regime's acceleration of fascism by occupying this public general hospital and putting it under their direct and complete control. The decision-making body for administrative matters will be the workers' general assembly.
They also stress that the Greek government is not acquitted of its financial obligations towards the hospital. The workers will denounce all competent authorities to the public opinion and, if their demands are not met, turn to the municipalities, the local and the wider community, for support in every possible way of their efforts: to save the hospital and defend the free public health care, to overthrow the government and every neo-liberal policy.
On February 6th the workers will serve only hospital emergencies until full payment of their wages and recovery of their income in the pre-Troika level. However, being fully aware of their social mission and moral commitments associated with their professions, they will protect people's health that come in to the hospital, providing free care to those in need.
Next general meeting of all employees will be held in the morning of February 13th. Their assembly will take place daily and will be the main body for any decision concerning the workers and the hospitals' operation.
The workers call for factual solidarity from people and workers in all sectors, for the involvement of trade unions and progressive organizations, and for support by media of real information. They will also give a related press conference on February 15th, at 12.30. Among others, they invite their colleagues at other hospitals to take appropriate decisions, as well as employees of the public and private sector to act likewise.