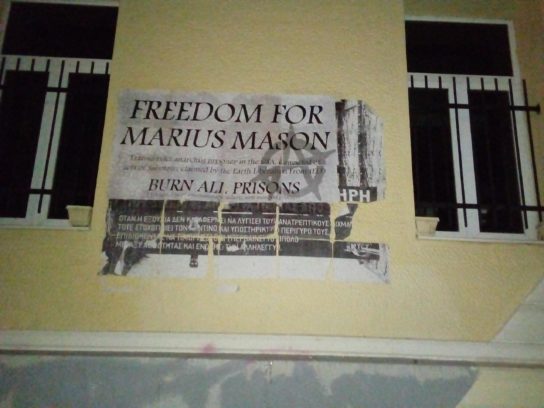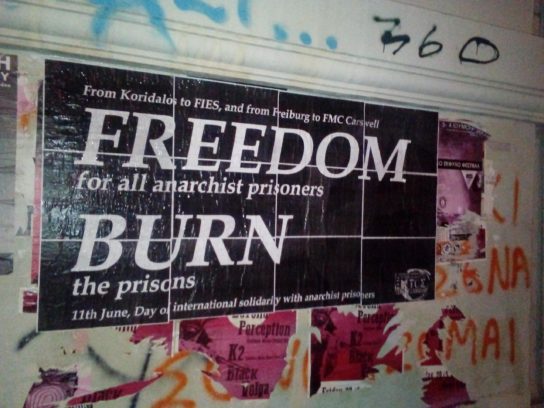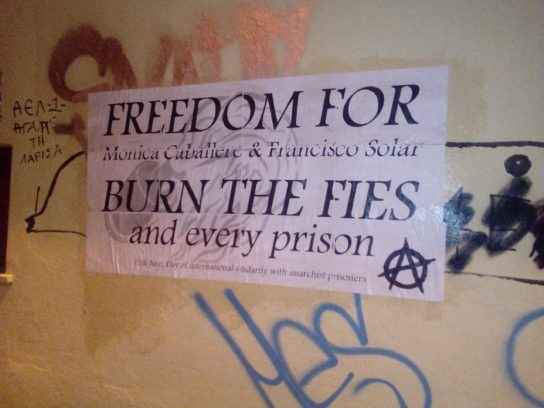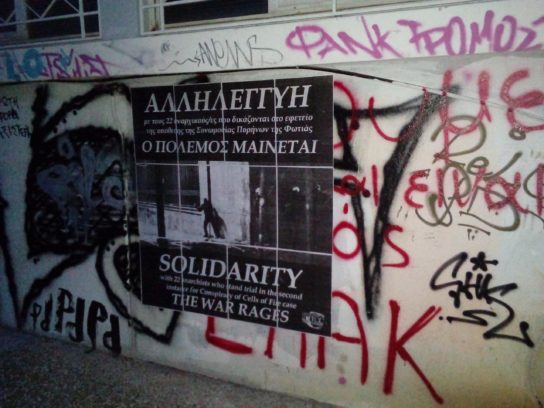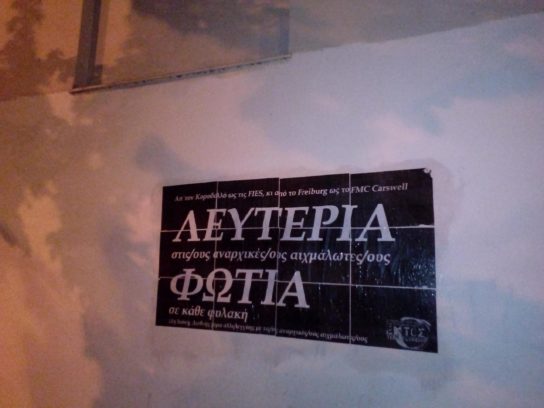 In the context of June 11th, international day of solidarity with anarchist prisoners, the Assembly of Anarchists for the Solidarity Inside and Outside the Walls pasted large posters across the city of Volos (central Greece).
Click images to read the slogans (in English & Greek).
FROM KORIDALLOS PRISONS IN GREECE, TO THE FIES UNITS IN SPAIN; AND FROM FREIBURG PRISON IN GERMANY, TO FMC CARSWELL IN THE U.S.; FREEDOM FOR CAPTIVE ANARCHISTS; FIRE TO EVERY PRISON; JUNE 11TH, INTERNATIONAL DAY OF SOLIDARITY WITH ANARCHIST PRISONERS.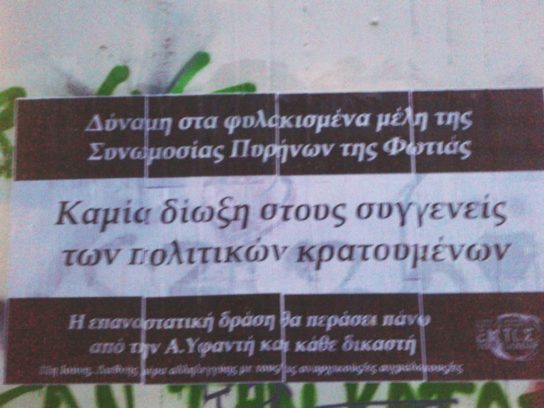 via Athens IMC