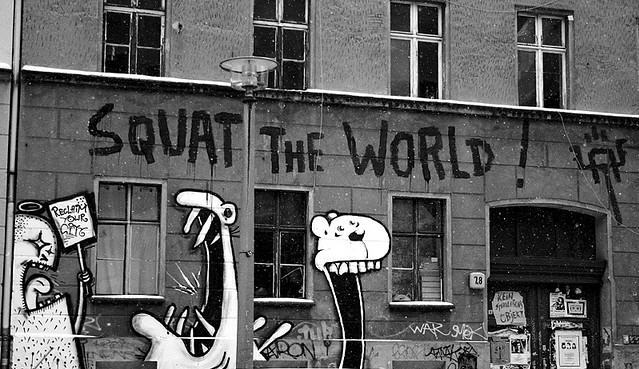 In the early hours of January 16th, 2013 we found a suitable canvas to express our rage and solidarity with the recent wave of attacks on anarchist/autonomous spaces in Greece.
On the pristine white wall of the Halifax bank on London Road (central Brighton) we painted "SOLIDARITY WITH SQUATS IN GREECE" in large green letters, accompanied by A.C.A.B, a large squatter symbol and circled A in black paint. This is only a small expression of our desire to strike back in what are difficult and oppressive times for all of us. (Unfortunately we do not have any pictures of our art.)
Solidarity with squatters and anarchists worldwide.
—Some anarchists.
Read also 'Direct Action Chronology' in Dark Nights #30!