From Santiago, with lots of love, we send these propaganda images which were done in different places in Santiago this month (6th to 10th August).
"No one will ever be forgotten; from our imprisoned cities we, the comrades being out of Prison of torture and solitary confinement, will be everywhere, fighting, attacking and destroying every symbol of Capital that wants to oppress us; our weapons, solidarity and memory, are already loaded and it's time for shooting".
To our comrades kidnapped in this war in the $hilean territory: Carla, Ivan, Freddy, Marcelo, Juan and Luciano, and the fallen, Mauricio Morales, present comrade; and all those comrades who fight in this war worldwide. Strength and supportive resistance with the Mapuche people!
Comrades, you are not alone. We are many and that is why our enemies call us rats, and that is why we are everywhere, no one can ever stop us, they will have to die first, only then will we stop.
Health and long live to the revolt!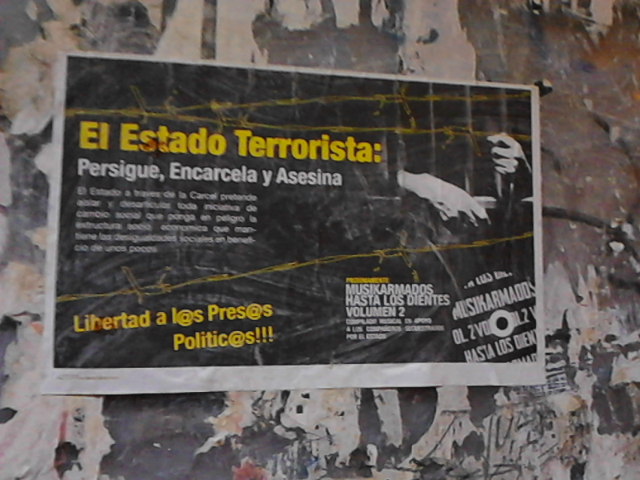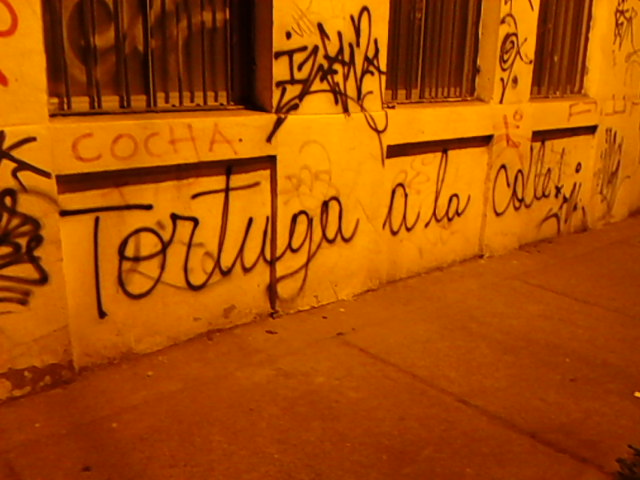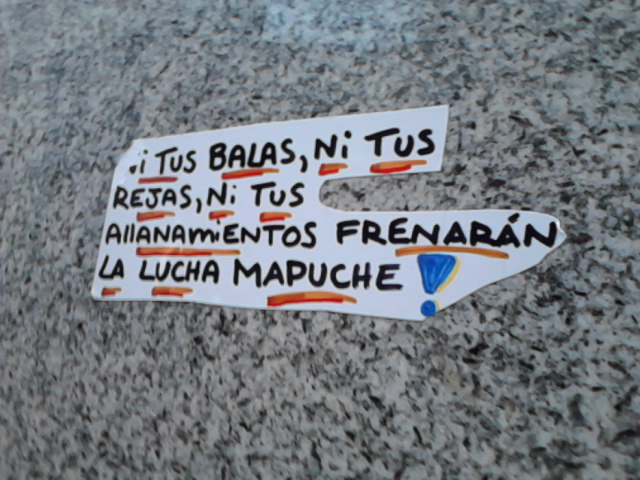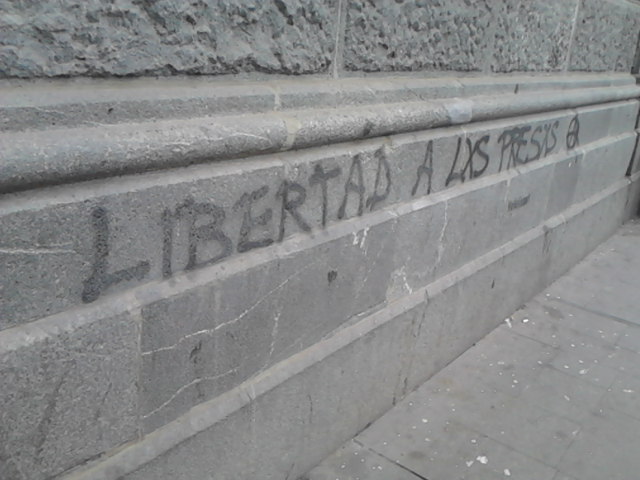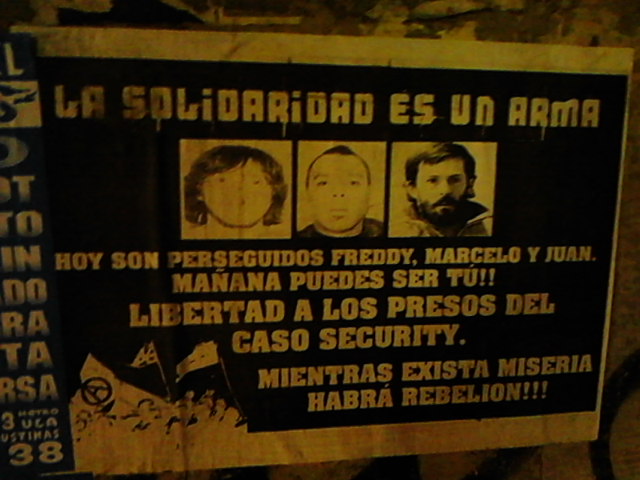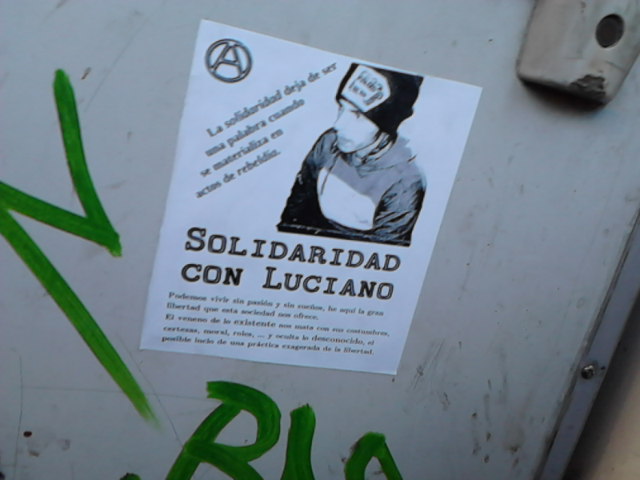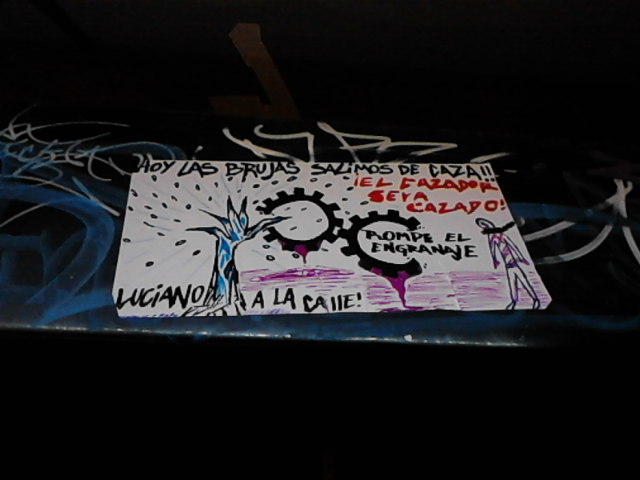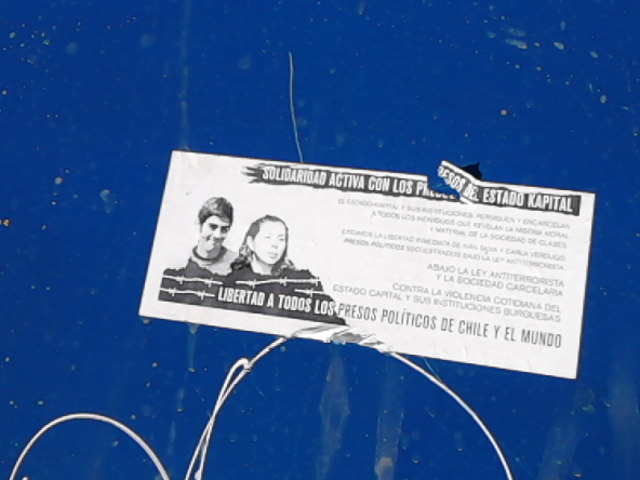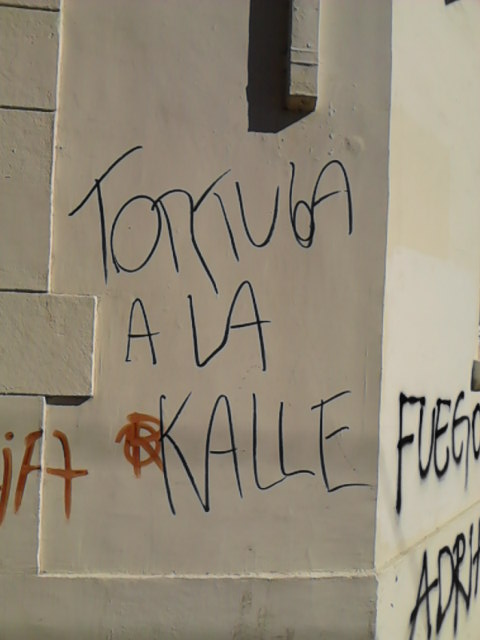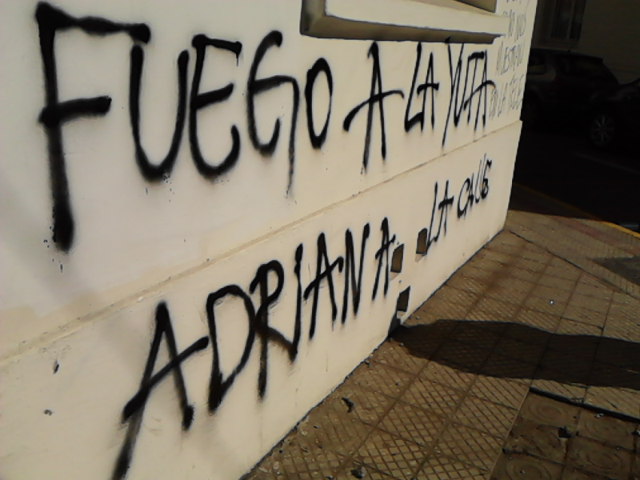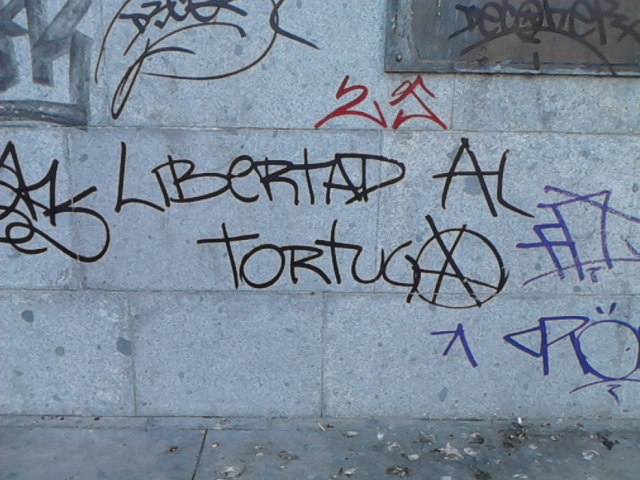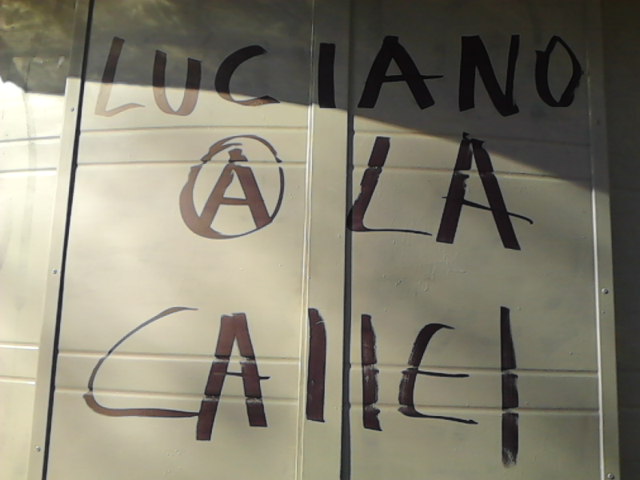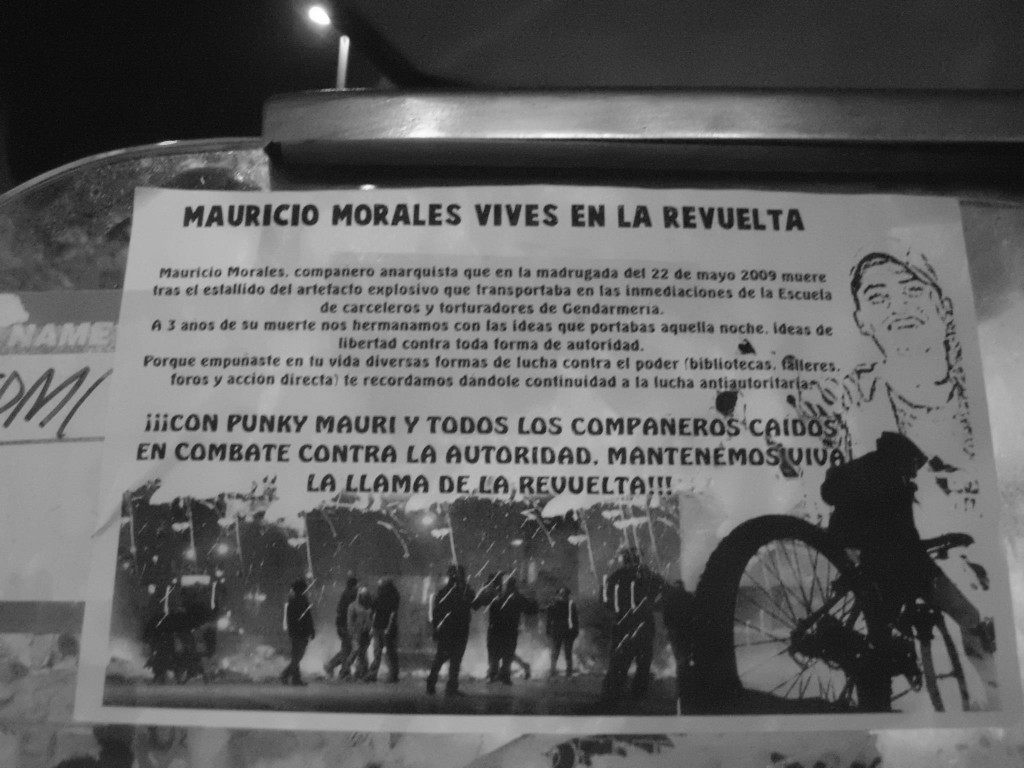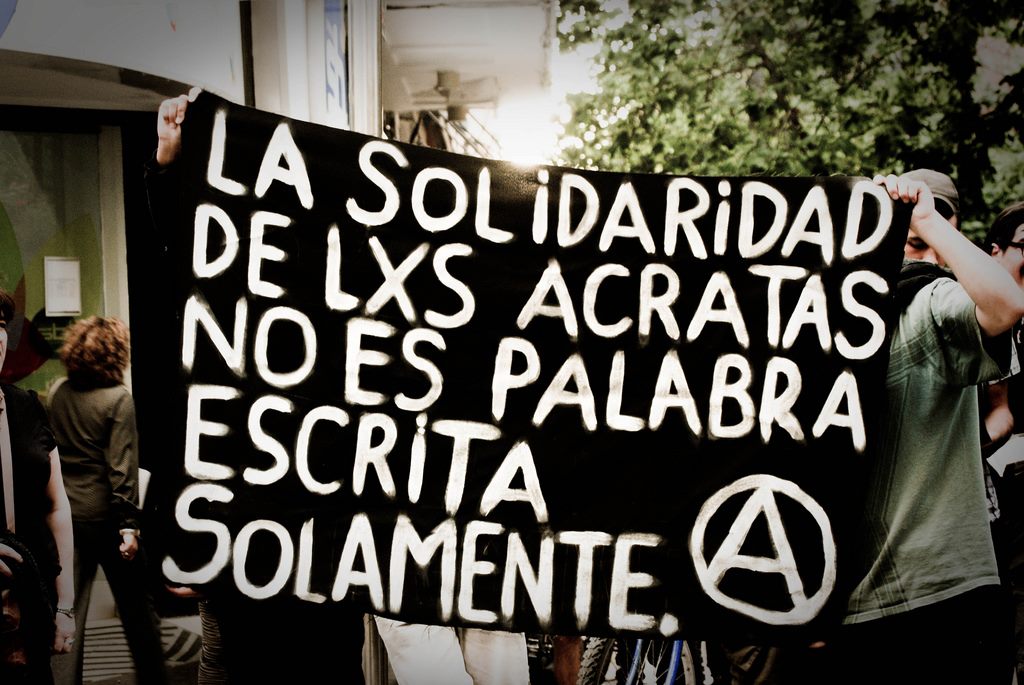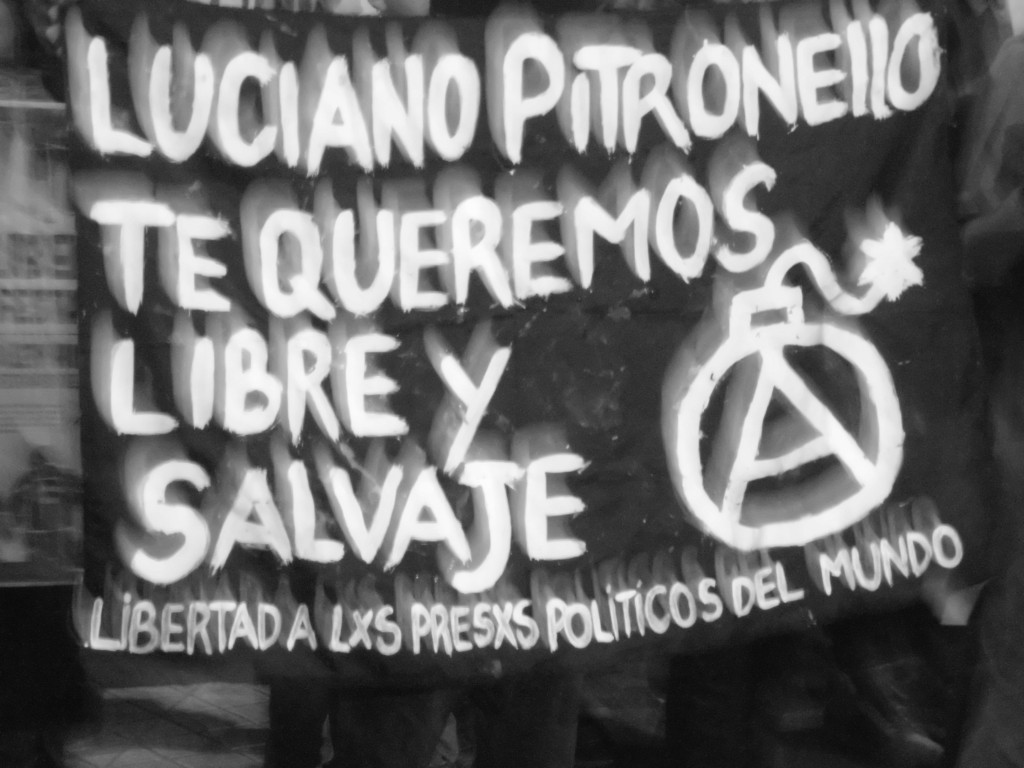 * Adrián Díaz Cayuqueo is a comrade arrested in $hile on June, 28th after the riots of the students' march. That day, a truck of the Gendarmerie crossed the riots area and in the confusion crashed against a light post. Some hooded demonstrators saw the jailers and attacked those who left the truck, then 2 molotov cocktails were thrown at the truck, making no big damage. Adrián is now under pretrial detention (80 days until the trial) after being charged with "carrying incendiary device" and "arson", accused of throwing the molotovs which touched the back wheel.