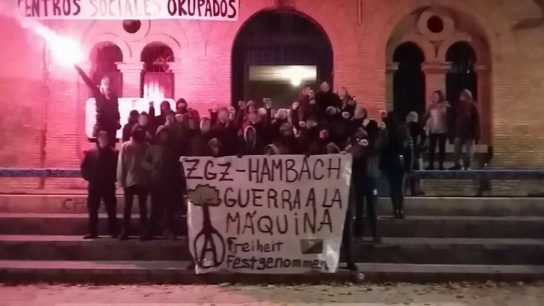 From Zaragoza we want to show our support to the comrades recently arrested in Hambach forest (Germany) for the struggle that is happening to save the forests, against an open-pit mine.
More specifically, we send warm greetings to the two comrades from the Spanish State who are incarcerated in Cologne's prison (Germany), accused of possessing explosives and attacking authority.
We don't care if they are innocent or guilty; all we want is their freedom and their conviction of being fighters against the destructive machine of progress.
¡LONG LIVE THE HAMBACH FOREST STRUGGLE!
¡FREEDOM FOR THE IMPRISONED COMRADES!
¡WAR AGAINST THE MACHINE!
in German