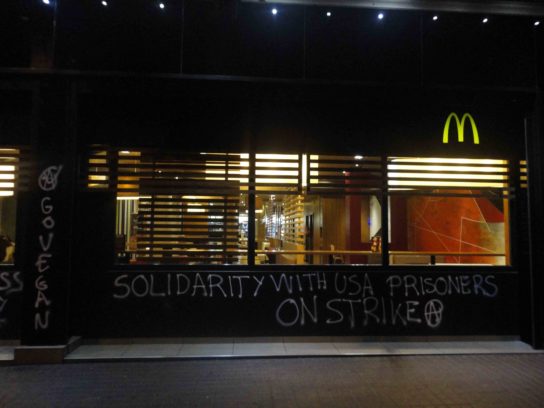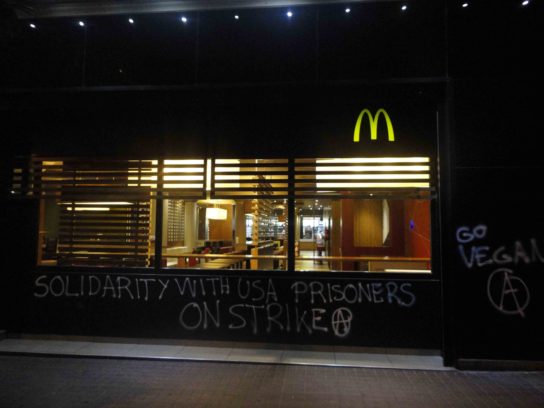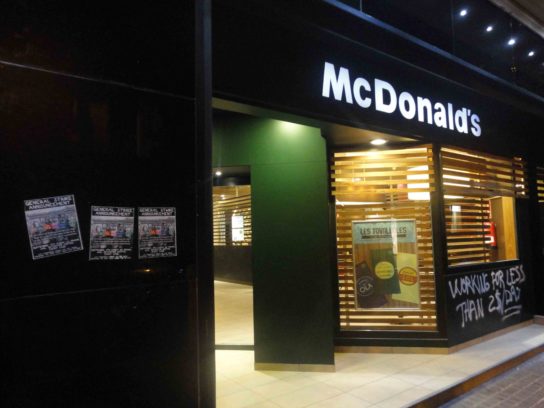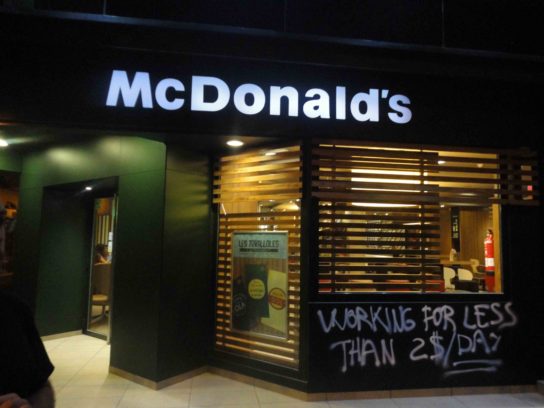 In the early hours of September 9th, some anarchists of Barcelona went to McDonald's on Travessera de Gràcia Street to show our solidarity with the imprisoned comrades on strike in the United States.
A small action with which we intend to manifest that solidarity between the oppressed knows no borders or nations.
We also took advantage of this occasion to point to this multinational as responsible for the assassination and exploitation of countless human and nonhuman beings, making it clear that we won't allow them to continue their criminal work without encountering resistance from the oppressed.
Against every authority!
Death to the State and its false opponents.