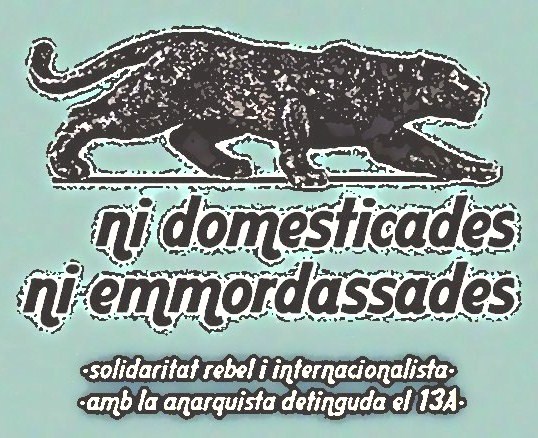 On May 21st 2016, we attacked a branch of Deutsche Bank located at Gran de Sant Andreu Street. All windows and the ATM screen were smashed, and slogans were spray-painted demanding the release of the compañera who was arrested on April 13th, accused of robbing a Vatican bank in the German city of Aachen.
We encourage everyone to continue actions and displays of solidarity with those subjected to imprisonment and reprisals for fighting.
The struggle is the only way.
Barcelona, summer of 2016