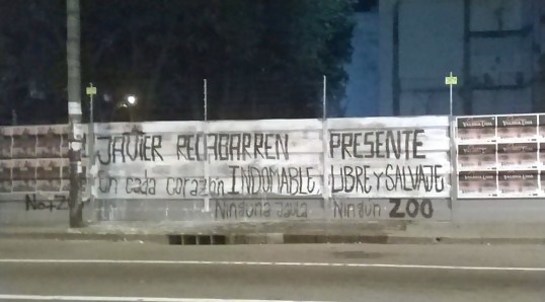 As of Friday 11th March there's an international call-out from the Chilean region for agitation in memory of Javier Recabarren, who was sadly hit by a city bus of Transantiago on March 18th last year.
We don't want to remember him only the day of his death; we want to remember him in every step that we take, in every action that brings us closer to our common ideals – animal liberation, among others.
He was an 11-year-old compa whose vegan nutrition practices and various different motivations for the closure of the Zoo in Santiago de Chile gave strength to many to remain standing!
From the Uruguayan region we send warm hugs to his family, his friends and comrades who continue the fight!
Neither walls nor borders will stop our yearning for freedom!
Until every cage in the entire world is empty!