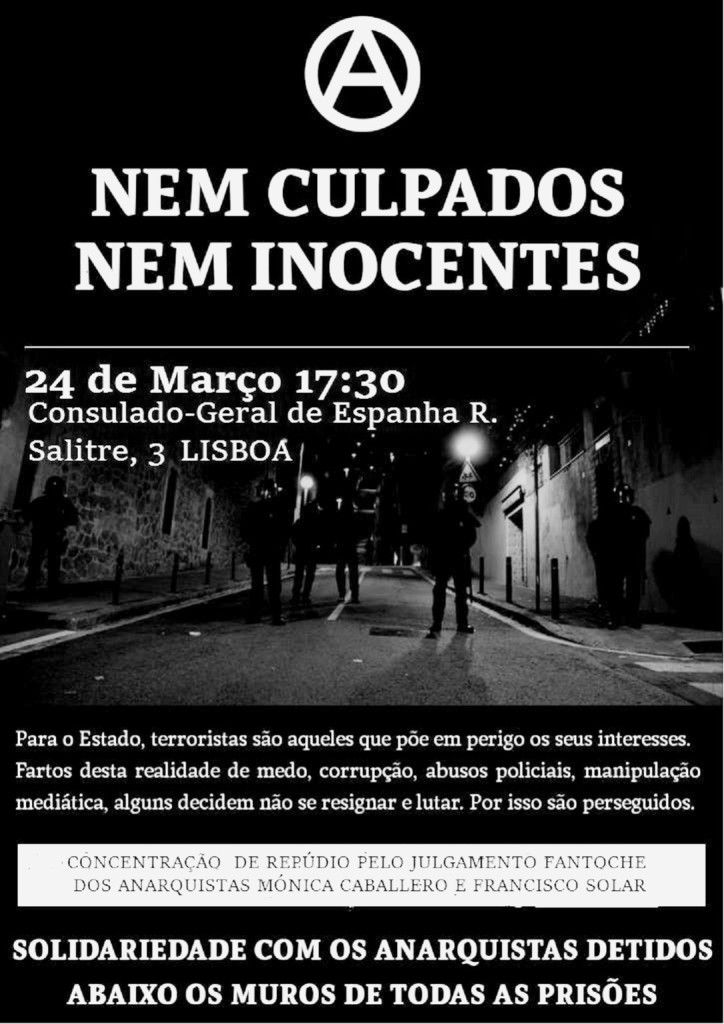 NEITHER GUILTY NOR INNOCENT
For the State, terrorists are those that endanger its interests. Fed up with this reality of fear, corruption, police abuses, media manipulation, some decide not to give up, and fight. For this they are persecuted.
Thursday 24th March at 17:30
Consulate General of Spain
3, Salitre St., Lisbon
We gather to oppose the parody trial against the anarchists Mónica Caballero and Francisco Solar.
SOLIDARITY WITH IMPRISONED ANARCHISTS
TEAR DOWN THE WALLS OF ALL PRISONS