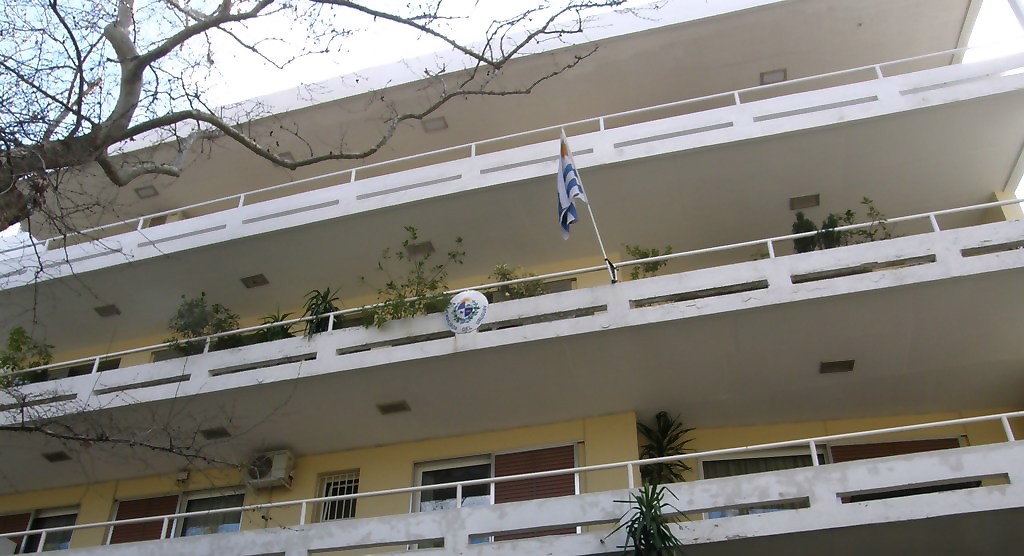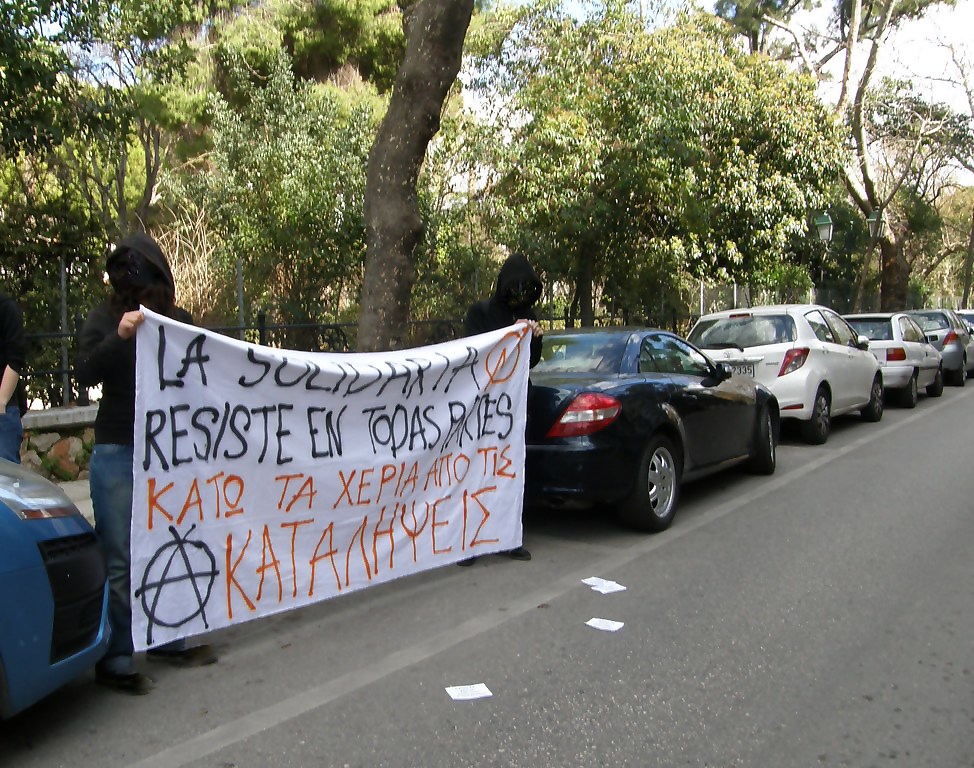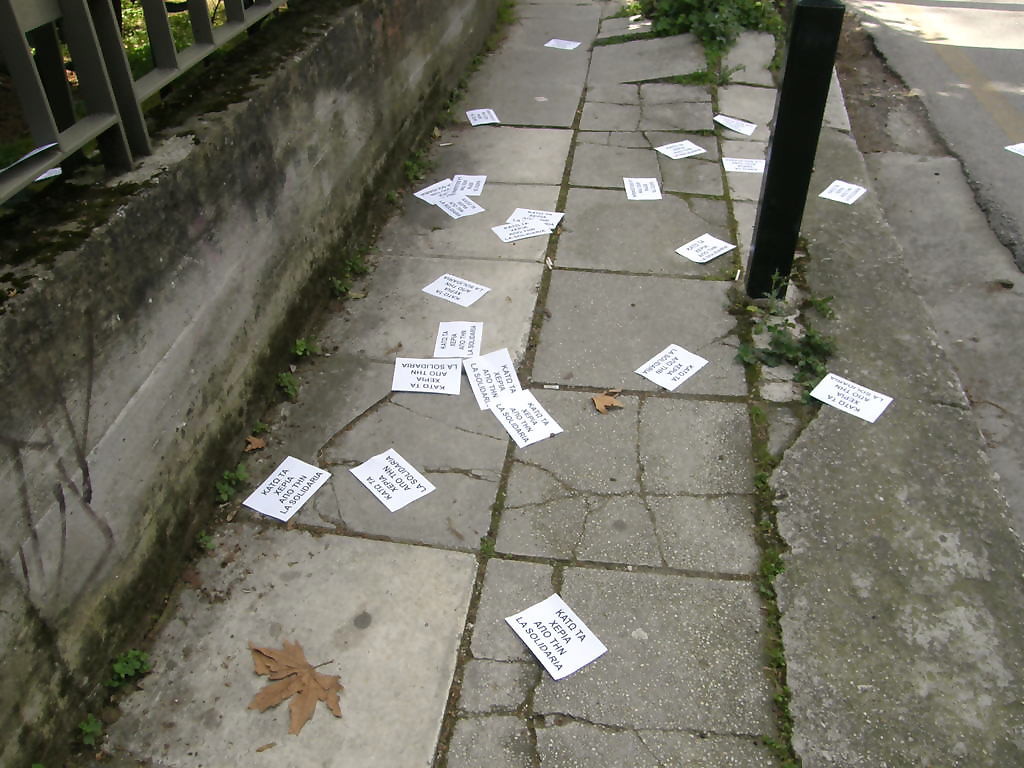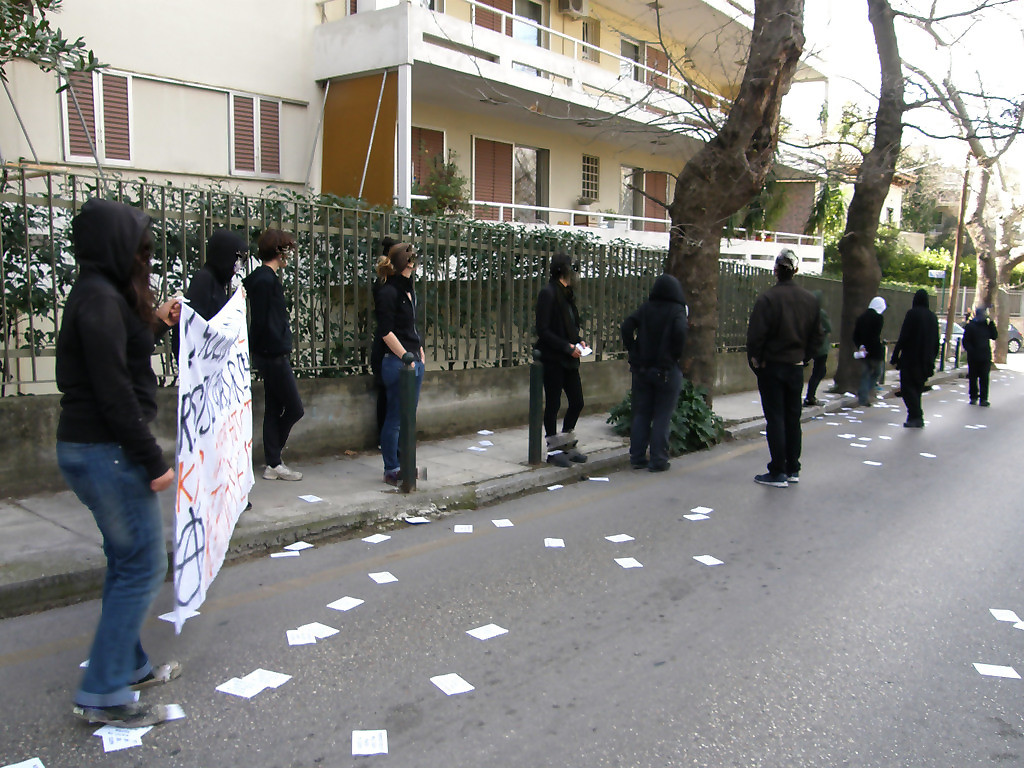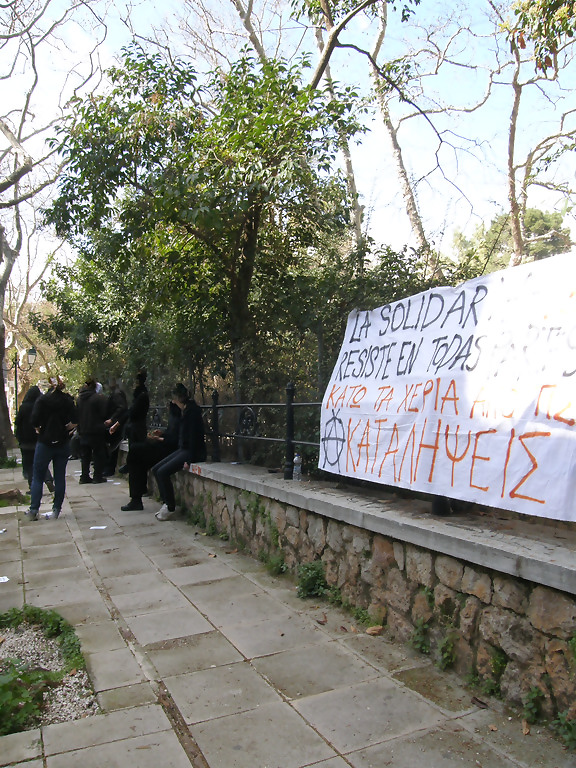 On Friday afternoon, February 26th 2016, an initiative of individuals from Themistokleous 58 squat in Exarchia and solidarian comrades – nearly twenty people in total – went outside the embassy of Uruguay in Kifissia (an expensive northern suburb of Athens) in response to the international call for a week of actions against the eviction of the autonomous social centre La Solidaria in Montevideo. We unfolded a banner, threw flyers and chanted slogans in different languages, disrupting even symbolically the bourgeois normalcy of Kifissia, and made it clear to officials of the Uruguayan State that our comrades in Montevideo are not alone.
Strength to those who defend La Solidaria squat!
Anarchist struggle everywhere!
(in Spanish)