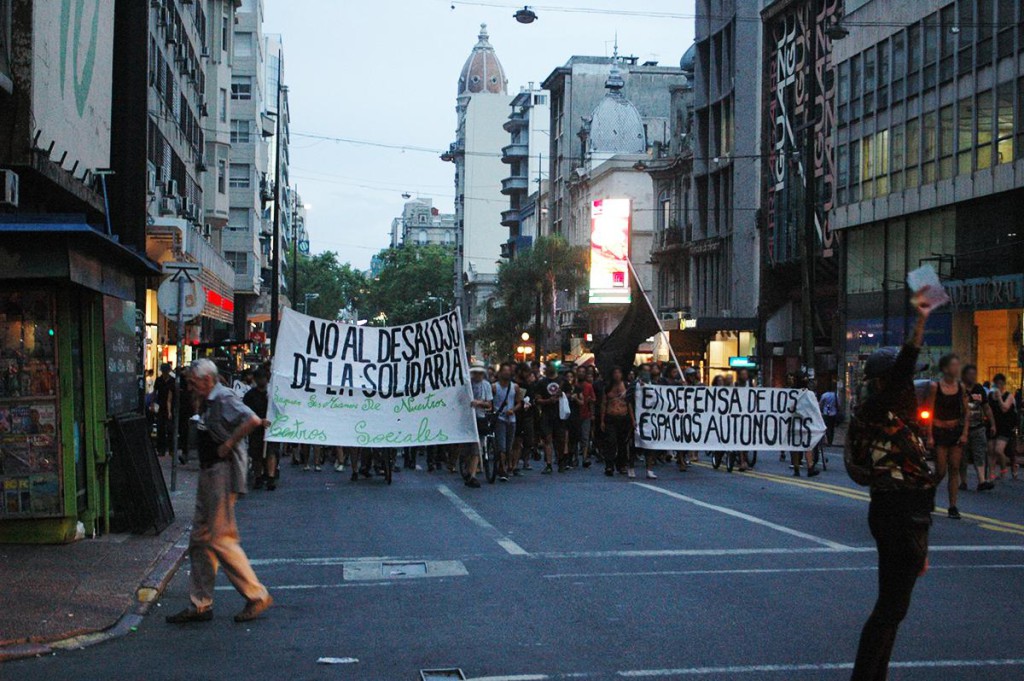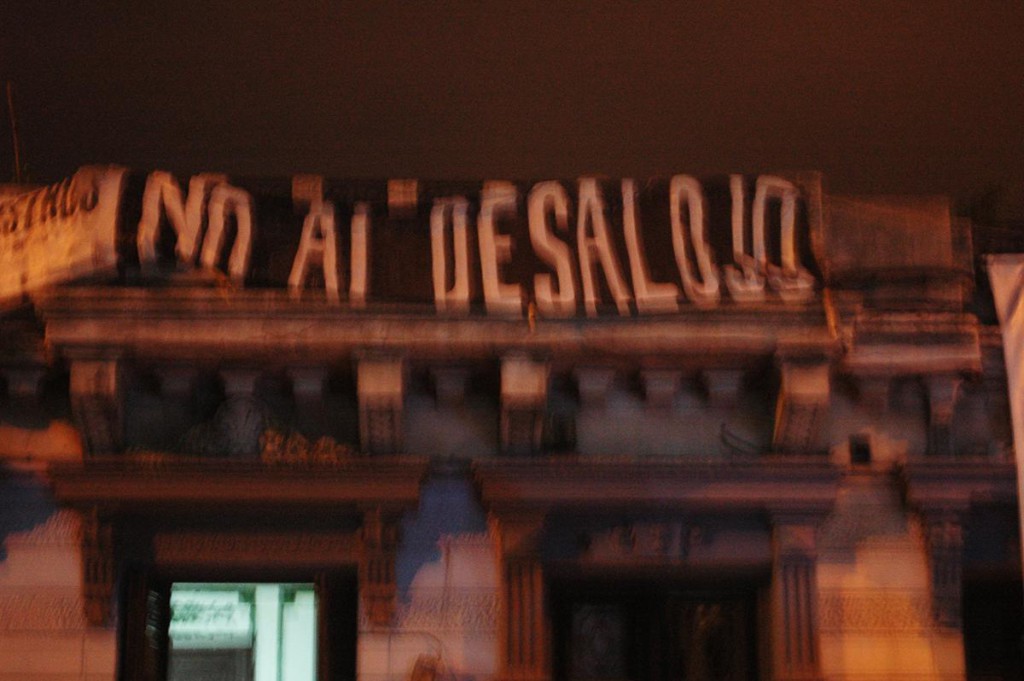 On Wednesday evening, February 24th 2016, a large number of people gathered in the Libertad Square, in the context of the international week of action against the eviction of the autonomous social centre La Solidaria. After 7pm, comrades shouting "No eviction of La Solidaria" and carrying different banners in defense of autonomous spaces, began to demonstrate in Montevideo's streets and continued until the corner of Fernández Crespo Avenue and Cerro Largo Street, where La Solidaria is located. A text was read out in front of the squat's door, ending with the following words:
"Not one step back!
We don't negotiate anything, we want everything!
Today and always: against every authority!
La Solidaria resists!"
More photos from the demonstration here.
in Greek