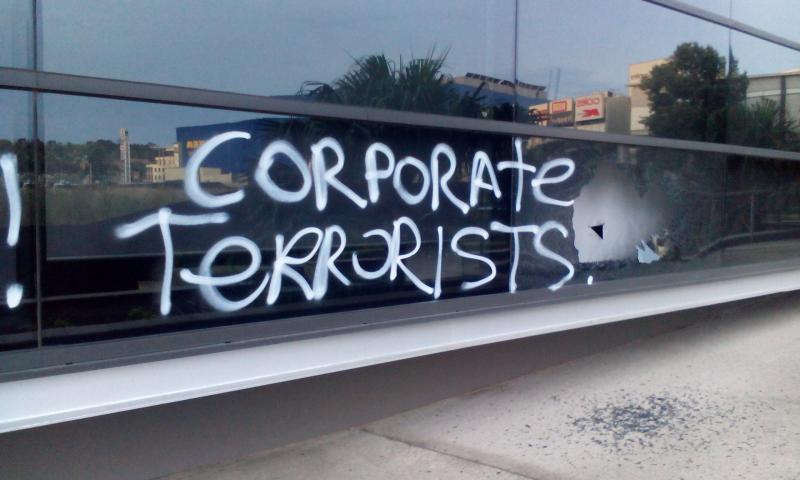 Received December 31st:
In the final hours of December 2015 we attacked the offices of the defense contractor BAE Systems on River Boulevard in Richmond with paint and sledge hammers.
BAE Systems make billions from war and their technology is responsible for countless civilian deaths worldwide.
This action was carried out as part of Black December, a month of anarchist direct action that was initiated by the anarchist prisoners Nikos Romanos and Panagiotis Argirou in Greece.
We also carried out this action in solidarity with anarchist prisoners held hostage by states worldwide and in solidarity with Indigenous prisoners held hostage by the colonist 'authorities' here in so-called 'Australia' – all of whom are political prisoners.
Black December is everywhere!
Anarchist Office Refurbishment Cell