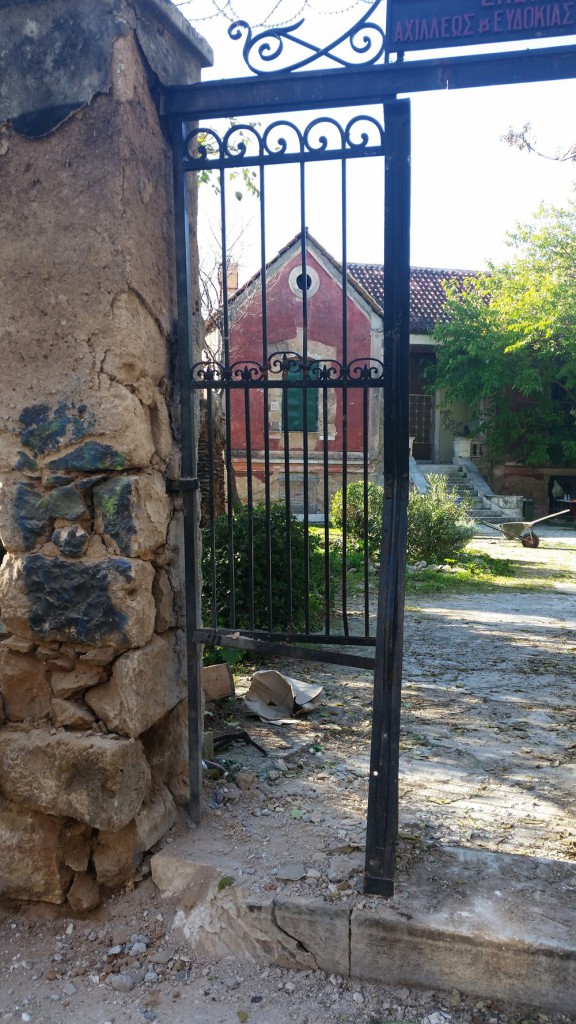 On Monday morning (November 9th 2015), at 05:30, the Epavli Kouvelou squat was struck by bomb attack. The result of that murderous attack was that nearby houses and shops suffered heavy material damage, while some damage was caused to the main entrance of the squat itself.
What is shocking, however, is not the material damage caused by the attack but the fact that the perpetrators left the high power explosive device in the middle of the street, acting with complete disregard for the lives of neighbours or passersby.
This attack was not a bolt from the blue; besides, it was not the first one aimed against the squat (recall the 2011 arson, and the golden dawn's attack on 01/08/2014). It came as a response and intimidation attempt in the face of the dynamic interventions undertaken by people housed in the squat. The perpetrators, who belong to the extreme right-wing milieu, have targeted and struck the squat exactly because they fear these interventions. They fear solidarity with refugees and migrants, they fear the resistance to governmental and memoranda policies, the struggles against employers' terrorism and against fascism. They fear all of us, who do not serve the interests of our bosses, but instead fight with dignity, putting self-organization and solidarity in the forefront of the struggle.
We do not discriminate against people on the basis of national origin, race and sex, we do not go along with the powerful, nor become their minions; we, therefore, want to reassure the neo-Nazi killers that their attack not only does not terrorise us, but it confirms that our action is directed in the proper direction.
more photos: athens imc
On Monday evening, a gathering was called in the squatted space. A PA system was set up from 18:00, and the above text was read and also distributed in the neighbourhood. At 19:30 we began marching loud and lively in the surrounding area, then moved to the centre of Maroussi, and ended the demonstration at the squat. The slogans chanted were anti-fascist, anti-statist, and in solidarity with refugees/migrants and squats/self-managed spaces. An estimated 250-300 comrades from various neighbourhoods of Athens participated in the demonstration.
We make clear once again that such attacks do not terrorise us but make us more tenacious.
Our struggles are dynamites, not only in Maroussi but everywhere
We erect embankments against fascism
Epavli Kouvelou squat
Dionysou & Solonos St., Maroussi
source: epavli kouvelou