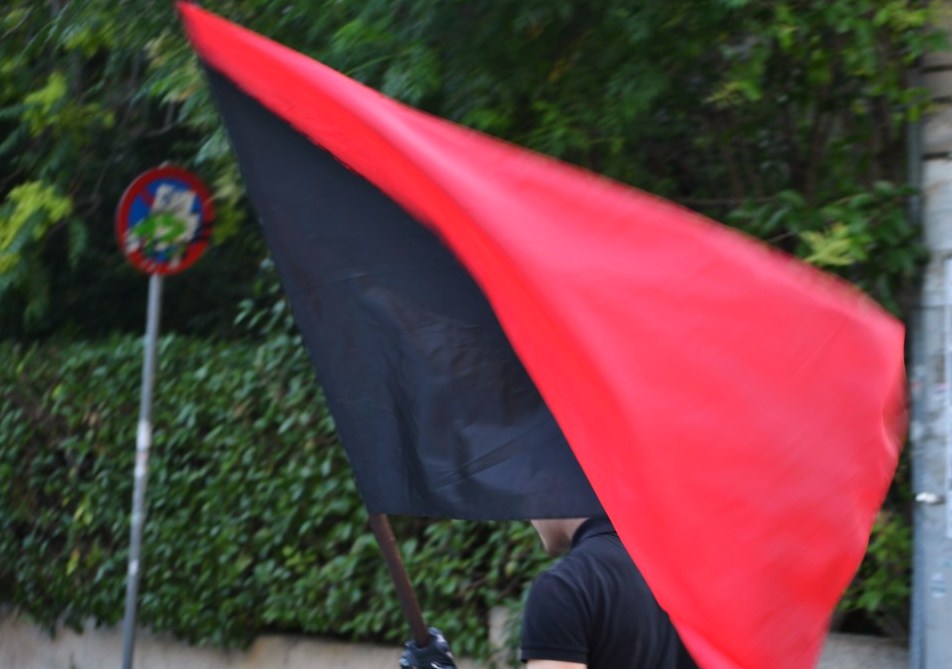 Today, Monday November 9th 2015, the Epavli Kouvelou squat in Maroussi (northern suburb of Athens) was attacked at the outer gate with a powerful explosive device. There has been significant damage to neighbouring buildings. The space is currently blocked by cops.
People in solidarity gather at the corner of Dionysou and Chatziantoniou St. to be present in the vicinity of the squat all day.
The fire does not burn us. The fire burns inside us.
Long Live Anarchy
Epavli Kouvelou squat is located 5 minutes
walking distance from Maroussi metro station;
Α8 bus line (IKA Amaroussiou bus stop)
+ Call for gathering at 18:00 (local time) in the Epavli Kouvelou squat.