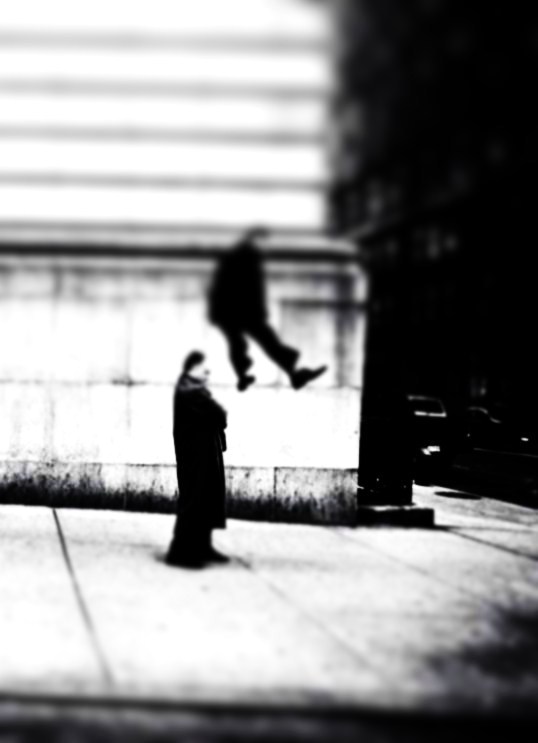 June 12th, after midnight.
Using a simple weapon we decided to attack against the Banamex bank branch located at the junction of Sullivan Avenue and the inner-city motorway Circuito Interior, in the heart of the city. We stood right in front of their vigilance system: patrol cars that move around surveilling the avenue one after another, cameras observing us on every street, in every step… living-dead passersby who would trust the cops before any strange incident.
Sullivan Avenue is one of the traditional spots of street prostitution in Mexico City, not to forget of course that our target is located some blocks away from the premises of the Superior Court of Justice for cases of misdemeanors. All in all, this could make us believe that a meeting face to face with the enemy is impossible in a zone like this one, nevertheless with violent joy we experiment in the present the freedom that confronts the order of the status quo.
After the attack the police launched an operation that only managed to demonstrate their inefficacy and stupidity, since we escaped through the streets having the night as an accomplice.
Attacking a bank like Banamex, in the middle of Power's financial centre was carried out to incite all those in affinity (affinity groups, anarchist individualities), to prove that vigilance in NOT an obstacle – and that the means of attack can be cheap. Acts of sabotage can become really simple and easily reproducible.
They can fill every corner with cameras for all we care; we will attack them from the shadows of the night. Sooner or later the displays of all their temples will be smashed. We don't wait, we live in the present, and this act is neither the first nor the last in the struggle we have decided to wage against the imposition of Capital over our lives.
In the face of their surveillance measures, we project our networks of safety, complicity and care.
FREE OR DEAD
sabotage group "we-hardly-sleep"
Mexico City, 2015.
PS. The bank ended up burnt to a crisp, painting a black tone over the daily life of the city.