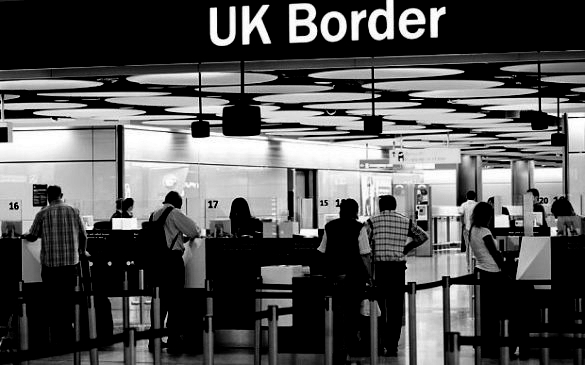 Bristol Defendant Solidarity have published some important advice for activists travelling to/from the UK on our blog.
We have recently supported a number of people stopped and questioned at airports under "Schedule 7", many of whom did not know their rights. As such we would be grateful if you would share this with your members, and any contacts you have – especially international contacts – so that the information can become more widely known.
Police in the UK are allowed to question anyone entering/leaving the country about "terrorism" – without the right to silence. We have spoken to a number of anarchists who have been questioned under these powers, known as "Schedule 7". Because of a lack of information on the law, most of those stopped have given more information than they had to. This includes people from outside of the UK who have not even heard of "Schedule 7" before. For this reason, we strongly recommend any activists travelling to/from the UK read our briefing beforehand.
If you have been questioned under "Schedule 7", please contact the Network for Police Monitoring, so they can keep track of how the police are using this power. Email: info[at]netpol[dot]org