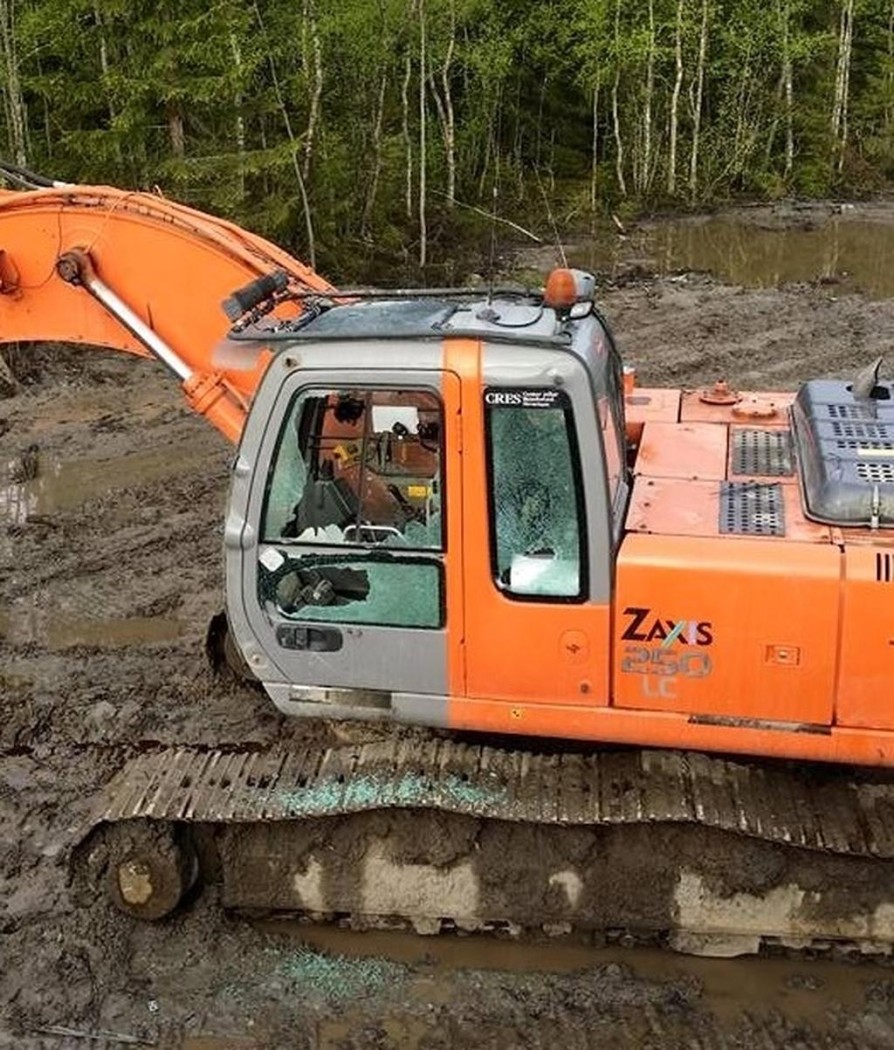 On the night to Monday 8 of June a machine (digger) was sabotaged on the construction site of Fennovoima's planned nuclear power plant. Cables and wires etc were cut and the windows were smashed.
The individuals who made the action on the 8 of june represent themselves and not an organisation or network of activists.
The mainstream media first reporting of the attack (newspaper Kaleva) chose to remove focus from the crimes the action was a response to, by instead focusing on the leakage of hydraulic oil in a gravel pit of the clear-cut area that used to be the forest of Hanhikivi Cape, inhabited by many endangered species. As usual the chosen methods of individuals conducting the action became the focus of attention, and not the massively destructive project of the nuclear power plant itself. What the media calls "vandalism" was a conscious act of sabotage, a method that has always had an important role in the struggle against oppressive systems of exploitation where the interests of corporate power always goes before the needs and existence of local people and nature.
The writing of new laws as the project goes on, giving corporations like Fennovoima the right to forced expropriation of land, shows how far from a democratic process this is and also how laws are made to serve the interests of corporations and not people. The construction of a nuclear power plant is never a democratic process, and decisions concerning these kind of energy systems are made far above the heads of ordinary people.
So far, the channels offered by the so called democratic system has not had any effect on the ongoings of the project and the preparation of the construction site for the planned reactor. Emphasis on "planned" – the application for building has not even gone through, and the project lacks the necessary percentage of domestic investors for the application to be approved by the state.
Now is a critical point to show the companies already involved and possible investors that this will be a difficult road to pursue. All companies, big and small, involved – profiting from the destruction of Hanhikivi Cape and the creation of yet another massive nuclear problem for present and future generations – need to feel that this is not a good idea.
This is only the beginning.
In solidarity with the protest camp of Hanhikivi Cape and with locals resisting forced expropriation