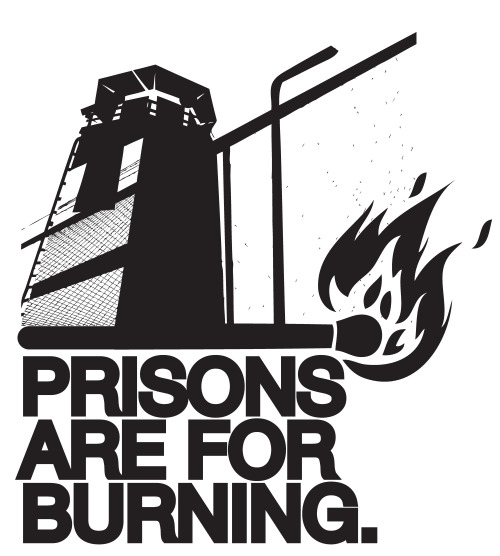 This Wednesday June 10th 2015, just before 6am, different anti-terrorism teams raided four comrades' houses as well as Le Passage, the local space of struggle against the maxi-prison. These raids were conducted as part of an operation named "Cavale" [On the run].
Six comrades were shipped off to the federal police offices, then released around 1pm after being interviewed… Hearings during which no one had anything to say.
Beyond computer equipment and phones, the cops' attention was specially focused on everything propaganda wise (magazines, newspapers, posters…), combed through and often taken.
For what we know at the moment, these arrests follow an investigation opened in 2013 for "incitement to commit terrorist acts" and "participation in a terrorist organisation". This investigation is being led by the investigating judge De Coster.
The regular opening of Le Passage will be ensured on Wednesday from 5pm, and an info point is planned for 7pm.
Always struggling against prison and the world that goes with it.
La Lime – solidarity fund to saw through the bars of repression
lalime[at]riseup.net