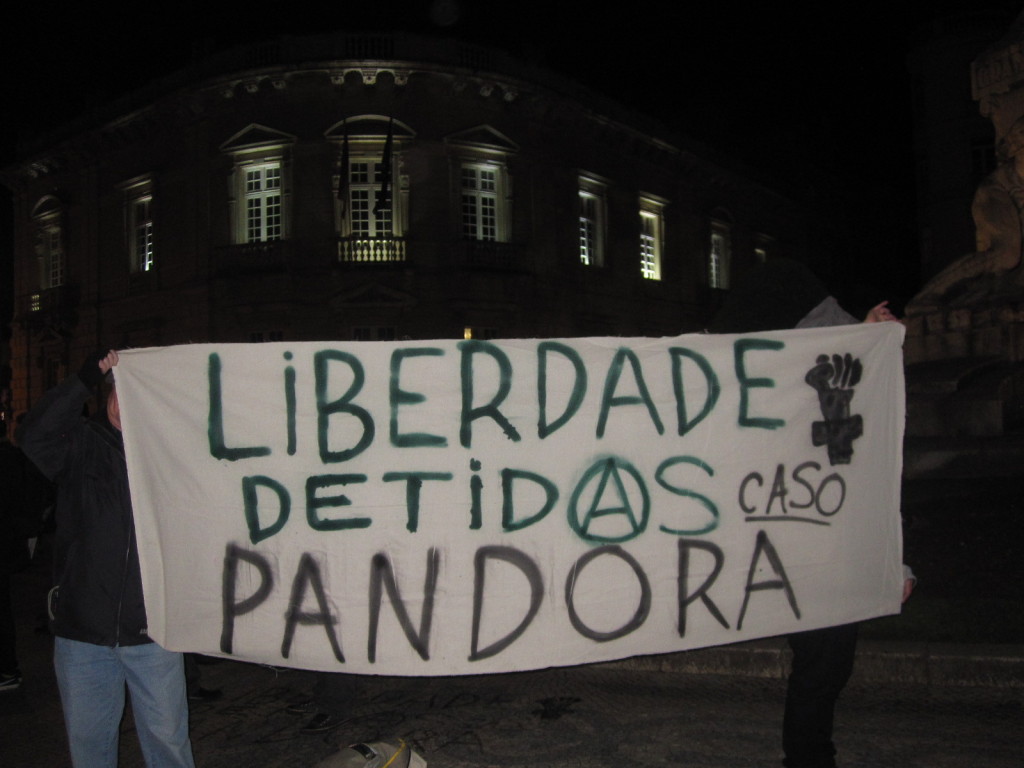 On December 29th, 2014, at about 6pm, people in solidarity with the anarchists arrested in "Operation Pandora" gathered in front of the Spanish embassy in Lisbon. Cops were present during the action, protecting the building, and several police vans were stationed in a side street. We unfurled banners, and distributed fliers as well as pamphlets regarding the "Gag Law" and the 7 comrades who have been kidnapped by the Spanish State. We also handed out texts about the situation of other anarchists, imprisoned by the Greek State.
About two hours later, we pinned copies of a letter by Mónica Caballero on Operation Pandora to a banner opposite the embassy building, which represents the terrorism of the Spanish State. We then marched towards Rossio Square followed by police vans, which were stuck in heavy traffic. So, we had the chance of "redecorating" the square, and continued to distribute fliers to passers-by.
Freedom for anarchist prisoners!
Down with the walls of all prisons!