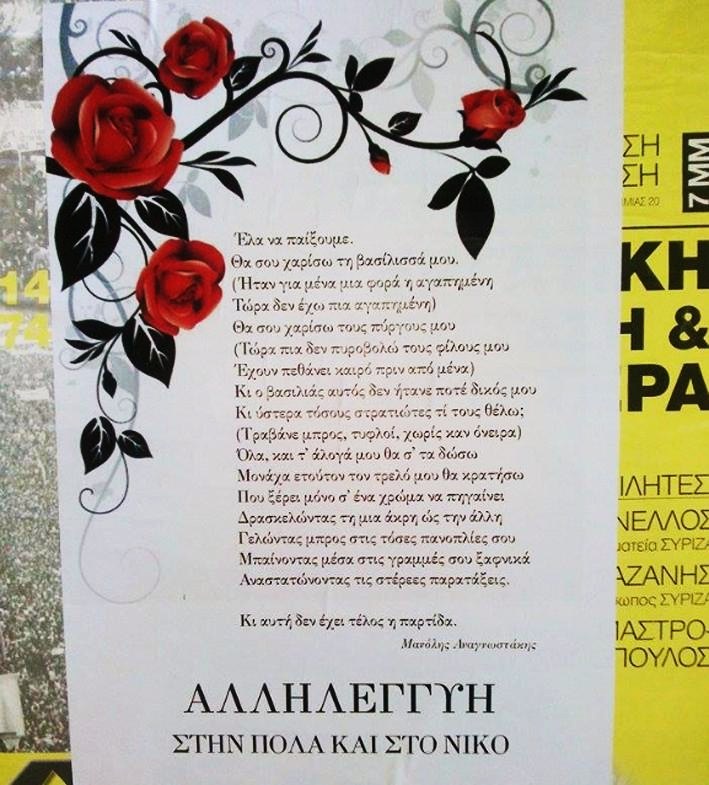 Come play with me.
I will hand my queen over to you.
(She was once my loved one
now I don't have a loved one anymore.)
I will hand my rooks over to you
(now I don't shoot at my friends anymore
they died a long time ago, before I ever did)
And this king was never mine
and what do I need all these pawns for?
(they go right ahead, blind, without dreams to speak of)
All of them, I'll give all of my knights to you
I'll just keep this fou of mine
who knows how to go to one colour only
jumping from one edge to the other
laughing at the many armors you have
taking over your lines all of a sudden
agitating your unyielding deployments.
And this game shall have no end.
Manolis Anagnostakis