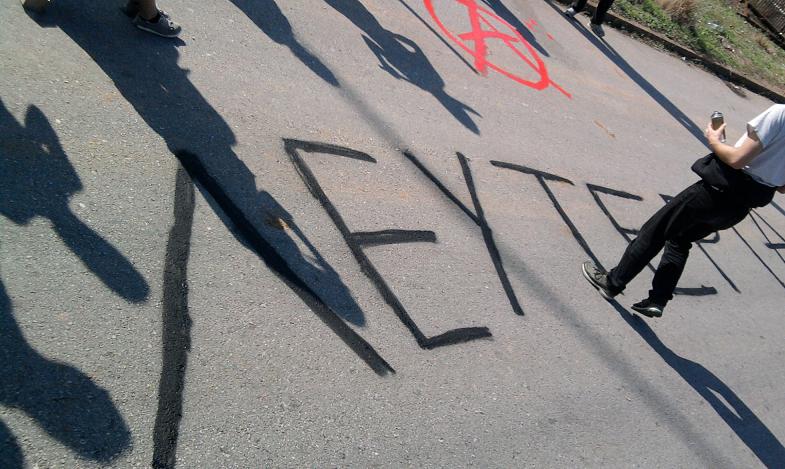 Comrades Polykarpos Georgiadis and Vaggelis Chrysochoidis were incarcerated since August 2008, accused of robberies and the kidnapping of powerful industrialist Mylonas, which took place earlier that summer in Thessaloniki, Greece. In their appeal trial, in April 2012, they had their sentences reduced from 22 years to a little over 12 years.
Both denied their participation in the kidnapping but have always declared their solidarity with the prison escapee Vassilis Palaiokostas—who was charged in the same case, and today is still on the run.
Vaggelis and Polys were granted conditional release from the hellholes in August and September 2013, respectively.
FREEDOM FOR ALL PRISONERS OF THE SOCIAL WAR!