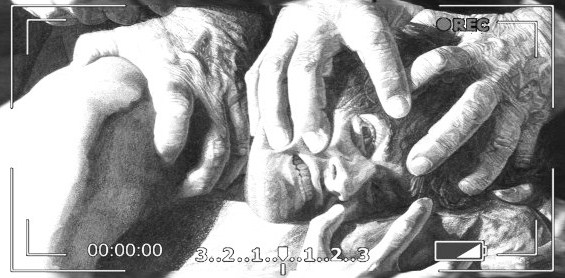 Short description of the case by comrades in solidarity:
On 18 August 2012, at 11am, anarchist communist Tasos Theofilou was kidnapped by the anti-terrorist force from Kerameikos Square in central Athens. After being handcuffed and black-hooded by cops, he was brought to the police headquarters in Athens, where his DNA sample was taken by force and he was accused of involvement in the robbery of Alpha Bank on Paros Island (which had occurred few days earlier), and the fatal injury of a citizen who attempted to prevent the robbers' escape. He was also charged with participation in the revolutionary organization Conspiracy of Cells of Fire. The anti-terrorist force used their most common tactic: they claimed that someone made an "anonymous phone call" to the police few days after the bank robbery, presenting Tasos Theofilou as one of the perpetrators, and this is what led to his arrest…
The comrade has refused all charges from the first moment. He has defended himself saying that the only thing implicating him in the incidents on Paros is a DNA sample from a mobile object (a hat) allegedly found outside of the bank, which in no way implies his own presence in the robbery scene. He has also challenged the validity of collection and analysis procedure for the particular DNA sample. As for the accusation of his involvement in the CCF, in the first text he published after his arrest the comrade stated that it would be impossible to be a CCF member because of huge political disagreements with the organization, clarifying that he recognizes of course that they share a common place in the camp of those who act hostilely toward the old world. This false allegation is based on matters related to the operation-fiasco of December 2010, when six anarchists were arrested for participation in an "unknown terrorist organization," charges which were later incorporated in the CCF case (two of the six arrestees were acquitted of all charges by decree). In particular, according to the testimony of an anti-terrorist cop, comrade Tasos Theofilou is considered a CCF member because of his comradely and friendly relationship with anarchist Kostas Sakkas (who also denies being a member of this revolutionary organization). Additionally, Tasos Theofilou is portrayed as having provided counter-surveillance measures in the region of Agrinio to another anarchist accused in the same case (Giorgos Karagiannidis), a fact that he denies categorically, explaining that he saw the particular comrade for the first time only in pictures released by the cops after the December 2010 arrests.
The main accusations (among others) that Tasos Theofilou is facing in court are:
1-Formation of and membership in a terrorist organization (CCF)
2-Intentional manslaughter
3-Double attempted serial homicide
4-Armed joint-venture robbery
5-Manufacture, supply and possession of explosives
Solidarity to Tasos Theofilou