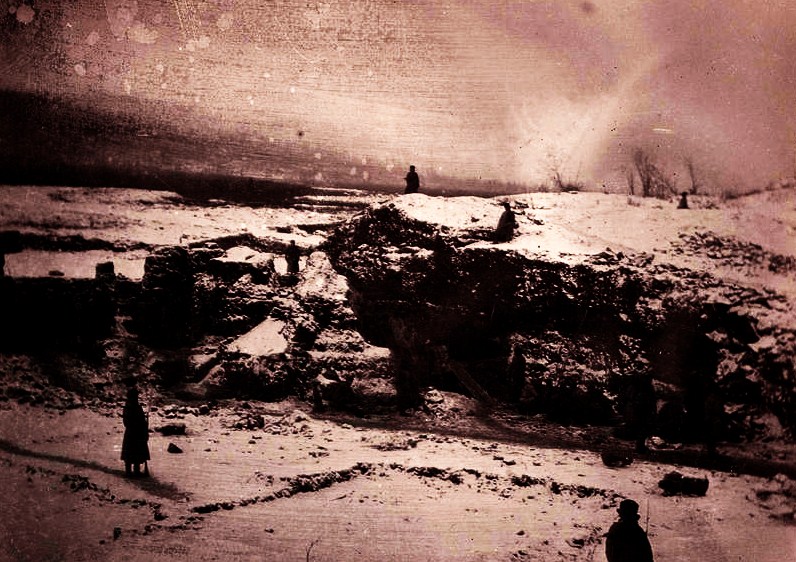 Eight comrades are on hunger strike to date. You may read previous short notes here
Update, April 27th
In an announcement from Koridallos prisons on their end of hunger strike, the imprisoned anarchists Alexandros Mitroussias, Giorgos Karagiannidis, Kostas Sakkas mention, among others, that 'we were objectively defeated since none of our requests was met in practice' and add the following: 'To those who stood in solidarity with us during our ​​effort, to those who acted at nights, we say that a thankyou does not fit with solidarity but only a raised fist'.
From inside the walls, prisoners in solidarity with the three comrades and Stella Antoniou from five different men's prisons (2nd wing of Larissa, Alikarnassos, Chios, 2nd wing of Patras, Malandrino) had stated on April 25th: 'We won't bend even if they want to exterminate us'.
Kostas Sakkas (26/4) and Giorgos Karagiannidis (27/4) were transferred from the hospitals back in Koridallos prisons. After their joint motion as well as the requests of Stella Antoniou were rejected, Mitroussias, Sakkas and Karagiannidis decided to suspend the hunger strike. They have begun their recovery and remain strong.
Note that the prisoner Spyros Dravilas conducts hunger strike since 4/4, while the CCF imprisoned members, anarchists Gerasimos Tsakalos, Panagiotis Argirou, Christos Tsakalos (since 8/4), Damiano Bolano, Haris Hadjimihelakis, Giorgos Polidoros (since 17/4) and Giorgos Nikolopoulos (since 26/4) are still on hunger strike, too. Until the demand of Gerasimos Tsakalos and Panagiotis Argirou for their definite transfer in Koridallos prisons is granted, the rest of the CCF members are expected to join gradually the hunger strike, along with the anarchist revolutionary Theofilos Mavropoulos.
Solidarity gathering on Friday 27/4 by 6pm at Eleftherias Square in Koridallos, Piraeus (see also i, ii, iii)
As the 'Assembly of solidarity to the anarchist R.O. CCF and those prosecuted for the same case' has already explained, the implementation of new arbitrary pretrial detentions against Karagiannidis, Mitroussias, Sakkas only give the Greek judicial mafia the time to prepare, whenever and however they want, indictments for emergency courts-martial —like the special court in Koridallos women's prisons. On the other hand, anarchists Stella Antoniou, Takis Masouras and Nina Karakatsani have not been ordered to be remanded again (!) but the authorities imposed unprecedented restrictive conditions on them, such as obliging them to stay within the borders of Attica, refusing them entry to universities (so that, obviously, they won't participate in political processes taking place there) and banning any kind of relationship with their co-accused in the same case.
Stella Antoniou's motion was denied on 26/4. The comrade was seeking the amendment of specific restrictive conditions imposed on her after the recent prosecutions of the 250 CCF attacks, namely the restrictions concerning the banning of higher education institutes and their forecourt spaces, as well as the lifting of prohibition of communication/contact with the co-accused in the same case. Negative was also the answer to the fifth consecutive application for release on health grounds that Stella had filed since March 8th.
Press release (26/4) on Sakkas, Karagiannidis, Mitroussias by their two defense lawyers who announced, among others, that the appellate judges' council dismissed the motion filed by the three imprisoned comrades regarding their unjust prosecutions and their latest new pretrial incarcerations; the struggle will go on, inside and outside courts, by the comrades themselves and their supporters.
In Thessaloniki (26/4), late in the evening, a group of comrades made an unannounced intervention in the new city hall; they stormed the city council chamber (at the time, the organizing steps for the Thessaloniki European Youth Capital 2014 were being machinated), chanted slogans such as 'The passion for freedom is stronger than all prisons', threw fliers all over the place, shared out leaflets and unfolded two solidarity banners for all revolutionary prisoners on hunger strike.
In Athens (26/4) a group of comrades, who were sharing out texts for the anarchists Sakkas, Mitroussias and Karagiannidis at the Court of Appeals, were bullied by large police forces. The comrades reported the incident with rage and noted that the silencing of anarchists' hunger strike in Koridallos prisons, the tortures during hunger strike (placing food on a 24hour time base next to hunger strikers), the falsification of medical tests, as well as the particular repressive attempt at the Court of Appeals, which aimed at blocking one of the many solidarity actions across Greece, but also a series of similar incidents show clearly the State's policy choice. In the current systemic crisis, the mask of democracy has fallen, and the system's totalitarianism makes overtly its appalling appearance.
In Athens, a PA's gathering was held in the university campus in Zografou (26/4), which included distribution of thousands of solidarity texts and leaflets, flyposting and chants for all combative imprisoned hunger strikers.
News (26/4) on the health condition of the CCF members who conduct hunger strike for many days, demanding the definitive transfer of Panagiotis Argirou and Gerasimos Tsakalos in Koridallos prisons – On hunger strike since April 8th: Panagiotis Argirou (currently admitted in hospital), Gerasimos Tsakalos and Christos Tsakalos have lost 9, 12 and 13 kilos, respectively. On hunger strike since April 17th: Haris Hadjimihelakis, Giorgos Polidoros and Damiano Bolano have lost 11, 9 and 9 kilos, respectively.
On April 26th the CCF member Panagiotis Argirou was transferred from Koridallos prisons to Elefsina's Thriassio Hospital, because his health condition was at risk. The comrade continues the hunger strike.
Statement of the CCF imprisoned member Giorgos Nikolopoulos about the beginning of his hunger strike: 'from April 26th I will also join the hunger strike, until the requirement of our comrades is met.'
In the evening of Wednesday, April 25th, the anarchist Kostas Sakkas was admitted urgently to the 'hospital' of Koridallos prisons. A few hours later, the comrade was transferred to Attikon Hospital (hospital on duty). Despite health complications, he continues the hunger strike along with Mitroussias and Karagiannidis (the latter is still in Nikaia hospital), insisting on their demands.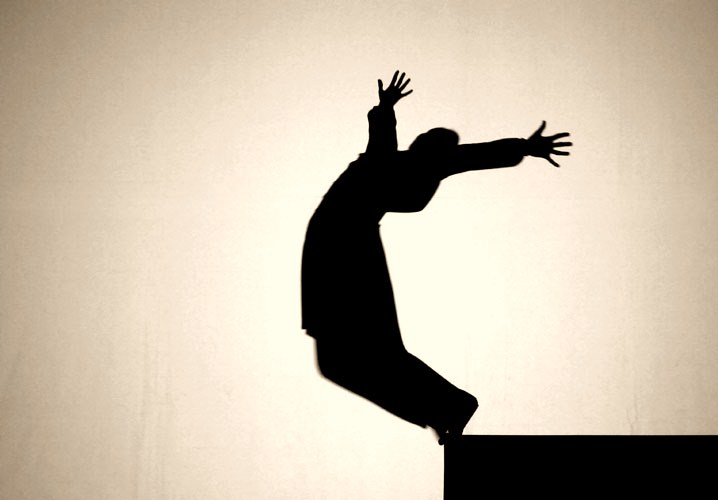 In the evening of Monday, April 23rd, the anarchist prisoner Giorgos Karagiannidis was moved to the 'hospital' of Koridallos prisons, due to serious health complications after 18 days of hunger strike (since April 6th). Shortly after midnight, on April 24th, the comrade was urgently transferred to the General State Hospital of Nikaia, where he is now treated, guarded in a special hospital room-cell.
Despite the hazards for his health, Giorgos Karagiannidis refused to be put on an intravenous drip and continues the hunger strike, along with the imprisoned anarchists Alexandros Mitroussias and Kostas Sakkas, demanding the lifting of their new vengeful pretrial incarcerations as well as the immediate release of the anarchist comrade Stella Antoniou on health grounds.
On April 21st it was announced that the CCF imprisoned members Haris Hadjimihelakis, Giorgos Polidoros and Damiano Bolano have lost 8, 7 and 6 kilos, respectively. The three comrades joined the hunger strike on April 17th, in support of their brothers Panagiotis Argirou, Gerasimos and Christos Tsakalos that are on hunger strike since April 8th, demanding the definitive transfer of Panagiotis Argirou and Gerasimos Tsakalos in Koridallos prisons from the hellhole of Domokos.
Gerasimos Tsakalos and Panagiotis Argirou are in Koridallos prisons, currently fighting not to be led back to Domokos but to remain there. It must be clarified that both have repeatedly tried to be moved from Domokos prisons through numerous acts of insubordination, which would require prison authorities to order their disciplinary transfer. Nevertheless, those efforts did not succeed. It is always better for fighters to begin hunger strike at the detention facility where they'd rather be, instead of starting one at the prison they want to leave from. In addition, the transfer of inmates from one prison to another while they're conducting a hunger strike is out of the question. Thus, Gerasimos and Panagiotis decided to begin hunger strike after they had been moved from Domokos to Koridallos prisons with emergency transfers due to the new interrogations and prosecutions of the CCF 250 arson and explosive attacks. All of this was well explained by Christos Tsakalos in a recent radio98fm recording.
Spyros Dravilas is also an inmate of Domokos prisons, who is currently held in the 'hospital' of Koridallos prisons, conducting hunger strike since April 4th. On April 20th, during his 16th day of hunger strike, he had reportedly lost a total of 10 kilos, while his blood sugar levels dropped too low (36). The Domokos Prison Council has vindictively denied him the 5day temporary leave from prison that he's entitled to for 2.5 years now. Hunger strike is Spyros' ultimate means of struggle in order to protest against these arbitrary rejections, which are directly related to a former accusation of his alleged involvement in the helicopter prison escape of Vassilis Palaiokostas.
Apart from the aforementioned audio recording by Athens free radio98fm, with Christos Tsakalos speaking from inside the walls about the hunger strike of CCF members on April 18th, numerous significant and combative texts have been published but haven't been disseminated in more languages yet, such as the long proclamation of Sakkas, Mitroussias, Karagiannidis from Koridallos prisons on April 19th; the declaration to the court by Christos Tsakalos and Damiano Bolano on April 20th (both comrades were absent from the last trial session due to their ongoing hunger strike, thus Michalis Nikolopoulos read their text), as well as the statement by Athena Tsakalou (mother of Christos and Gerasimos Tsakalos) regarding her firm negation of giving any testimony before judges, from the same hearing; finally, the announcement about the demands set forth by Sakkas, Karagiannidis, Mitroussias, whose defense lawyers and supporters will hold a press conference on Wednesday, April 25th, at 13.00, in the building of the Journalists' Union of the Athens Daily Newspapers (ESIEA) in downtown Athens.
On April 24th, by 17.00, more than 50 comrades assembled in Kapnikarea Square on Ermou pedestrian shopping street (near Monastiraki) for the scheduled PA's gathering in solidarity with the imprisoned anarchist hunger strikers. It was a lively gathering, where thousands of fliers were thrown and more than 1,500 counter-informative texts were shared out to people. Also, comrades pasted posters propagating the solidarity demonstration on April 27th outside Koridallos prisons (photos from the action here). A few hours later on the same evening, at about 20.00, a PA's gathering in solidarity with the imprisoned hunger strikers took place in the downtown area of Thessaloniki, near the Rotunda of St George.
We are pleased to note that it's getting really hard to keep track of how many solidarity actions dedicated to the hunger strikers have taken place and are scheduled to be held across Greece but also in other parts of the world. We intend to give related references and further updates as soon as possible —but to keep fully updated you should check regularly ActForFreedomNow and ThisIsOurJob, too.
Full and ardent solidarity with all captives in the dungeons of democracy and those prosecuted and oppressed by the Greek State.
For last year's words have never sounded louder…
I should never accept the role of the persecuted,
but only of the attacker; attacker in society;
attacker in clandestinity; and I remain
an attacker in prison.
—Damiano Bolano (May 2011)