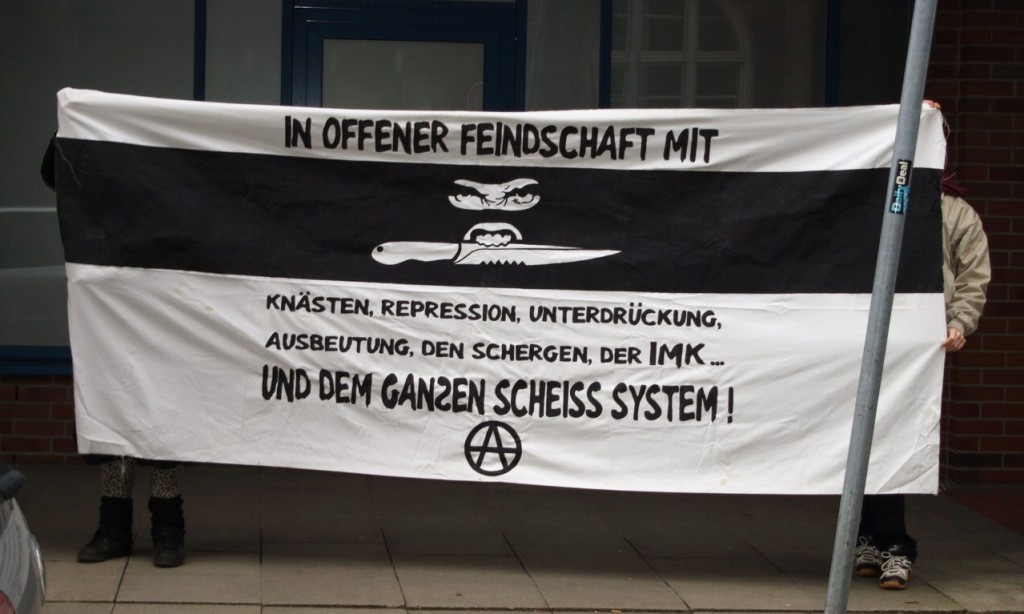 Today, April 7th, 2012, in the context of the solidarity call for Stella Antoniou, several people gathered in Hamburg in order to show our solidarity with Stella Antoniou and her comrades imprisoned in Greece.
Leaflets were shared out in front of the Greek consulate, at Gänsemarkt and in Susannenstraße, and also banners were held that drew attention to Stella's situation in the prison. Moreover, we informed people about the fact that demonstrations and solidarity actions took place in many different cities across Greece.
Yesterday her three comrades went on hunger strike for Stella's immediate release and in order to protest against the fabrication of the police against them.
Stella will also join the hunger strike in a week.
Info: On December 4th, 2010, Stella Antoniou was arrested in Athens along with five other people. Stella is an anarchist and she is charged with participation in a terrorist organization. She has been held for 16 months now, without standing trial so far. She has already applied five times for her release on bail, without any success yet. Stella suffers from a rare disease, needs special medication and must often receive medical treatment, but this has been repeatedly denied to her. As a result her health condition has deteriorated dramatically.