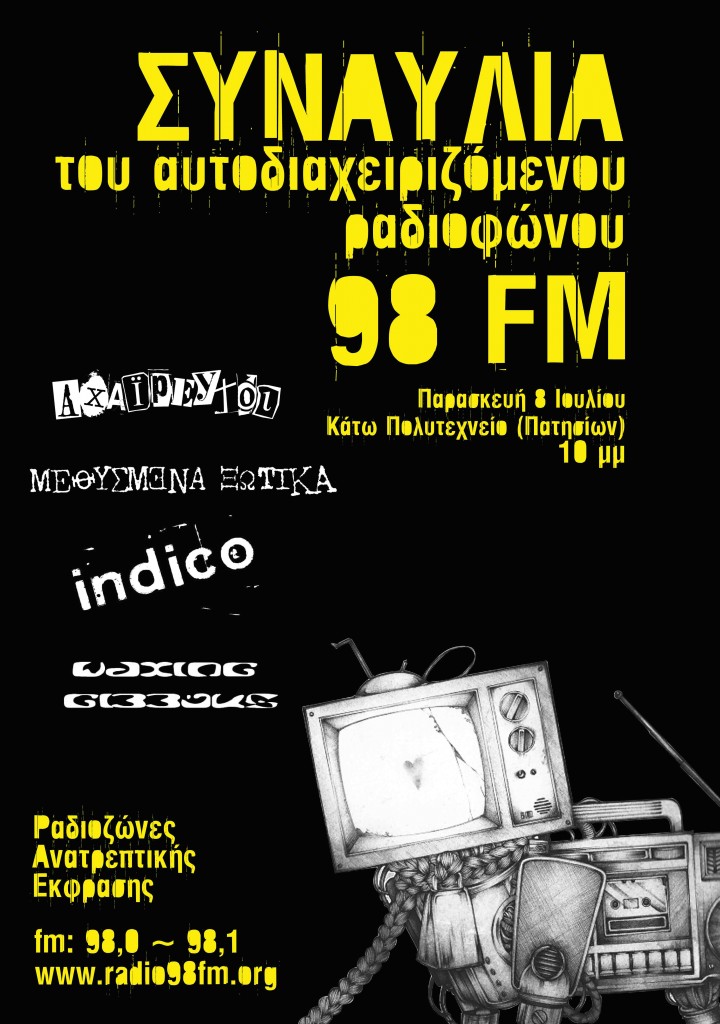 Athens free radio station 98 FM organizes a concert on Friday, July 8th, at 22.00 (GMT+2), in the courtyard of the Polytechnic School (Polytechnio, Patission Street —entrance from Stournari Street). The groups ACHAIREFTOI, METHISMENA XOTIKA, INDICO, WAXING GIBBOUS will play live.
Revenues will also be collected for the equipment's fund of the station
to upgrade its radio signal.