On Wednesday afternoon about 3:45 pm, the movement journalist, blogger and activist Steffen Horst Meyn, died in the tree house village Beechtown in Hambach Forest. He crashed while attempting to document an ongoing eviction action by the Special Task Force of Police (SEK), from a suspension bridge from about 20 m height. Rescue workers on the ground tried to resuscitate him. However, he died a little later, still in the forest, in a rescue helicopter.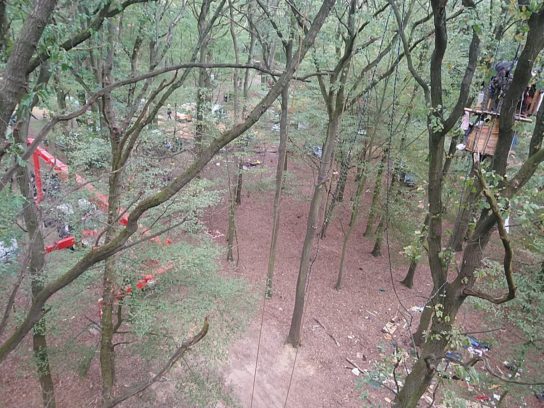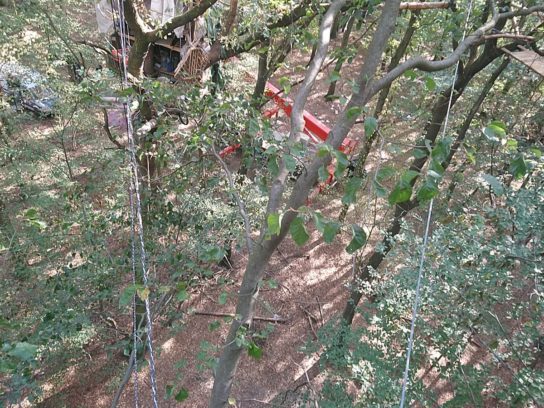 Photos taken by Steffen shortly before the accident
According to our information, there is no direct connection with the acute local police action at the time of the accident. But we know first-hand that the deceased only climbed into the trees because he was permanently prevented by the police from doing his press work on the ground.
" After the press was often restricted in their work during the last few days in the Hambach Forest, I am now 25m up on Beechtown to document the evacuation work. There is no barrier tape up here." Steffen Horst Meyn
RIP Steffen!
in spanish l portuguese