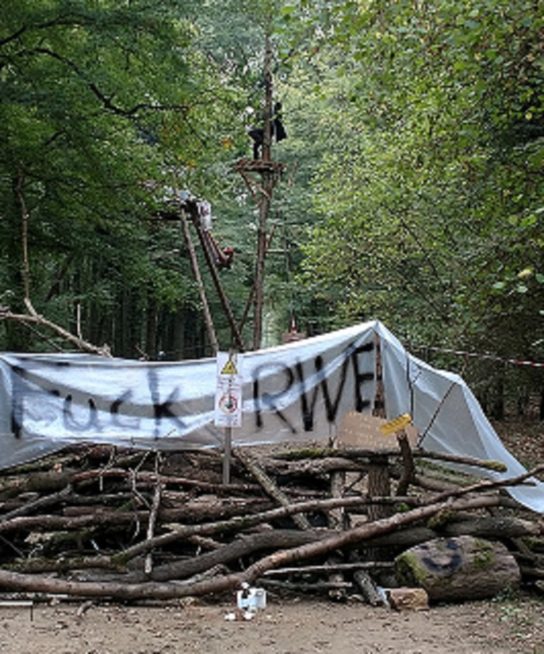 Statement from one person in the forest

Throughout a history of relentless and brutal police interventions, those occupying Hambacher Wald in opposition to RWE's ecological devastation and structural violence, have been forced to seek recourse in even more inventive methods of non-violent resistance, often putting their own safety at risk.
Over the years many of us have been physically violated, persecuted and put in jail for defending life in Hambacher Wald and beyond. Incessantly the police has chased us down – in this fatal instance in a tragically literal sense.
Even if no direct causation can be established between police activities and Stefan's lethal fall, throughout the current police operation a series of life-threatening interventions have been observed, such as the cutting of traverserses with people in them and – Germany, what?! – the emission of carbon monoxide in a subterranean chamber.
How many more broken bones do we need, how many more fatalities, until we will collectively open our eyes to the reality of police violence, to the role of the police in perpetuating mass-destructive corporations structural violence and to the police's institutional function of protecting the interests of the wealthy to the detriment of the oppressed?
The sudden death of Stefan has not altered our initial motivations for being here. However shamelessly the police may proceed to evict the Hambacher Wald occupation, we shall not flinch, we shall not surrender – we are here, and if we must, we will come back.
For the forest and for Stefan.
in German