received on 05.08.17
On the website "Linksunten", one can find a anonymous note that a car of a private security company called "Personen-Objekt-Werkschutz GmbH" has been set on fire in the night of the 3rd of August.
Whoever posted this, whoever committed this act, didn`t have too much to say about this action, and this is good.
The burning of a car of these filthy private cops stands for itself. It is good news for all those who seek to attack this shitty system of exploitation and domination and, as it said in the post on the website, a warm and angry sign of solidarity to those held captive in the prisons of Hamburg, accused of having taken part in the revolt against the G20 summit in the beginning of July.
A few days before, anarchists painted signs of solidarity on roofs and walls around the city.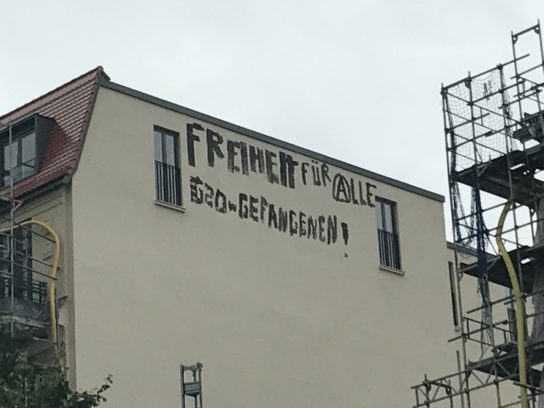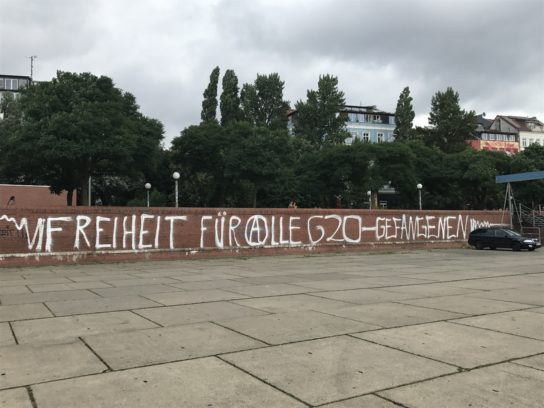 Let the fire of revolutionary solidarity spread, freedom for all!
More Info on the G20-prisoners