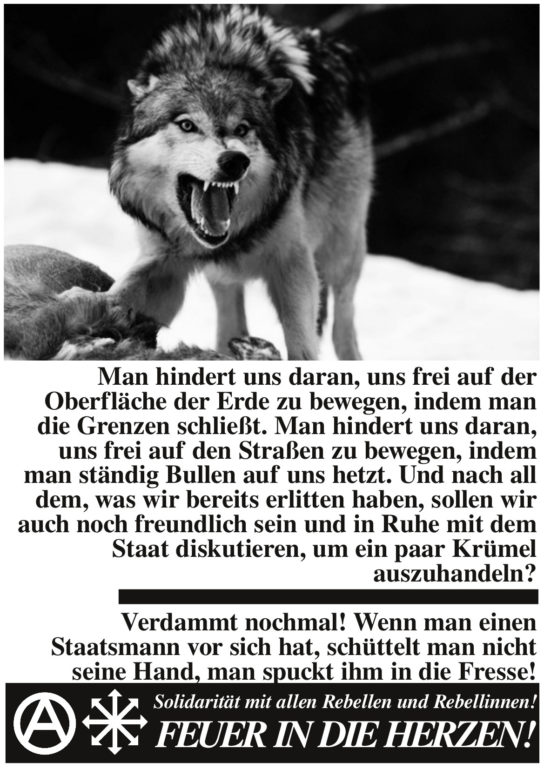 …a small, timeless poster for distributing yourself.
"They restrict our free movement on the Earth's surface by closing the borders. They restrict our free movement in the streets by steadily chasing the cops after us. And after all that we already had to suffer, they even expect us to be friendly and to negotiate with the State quietly for some crumbles?
Fucking Shit! If you have a statesman in front of you, you don't shake his head, you spit in his face!"
Solidarity with all the rebels!
Fire into the hearts!