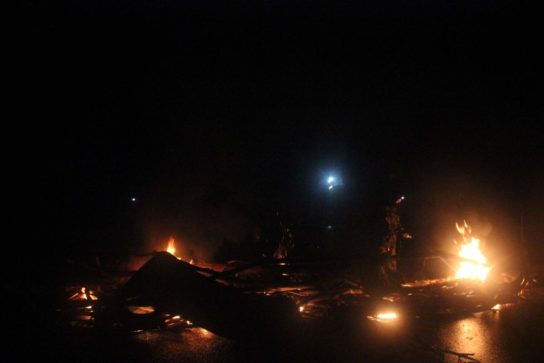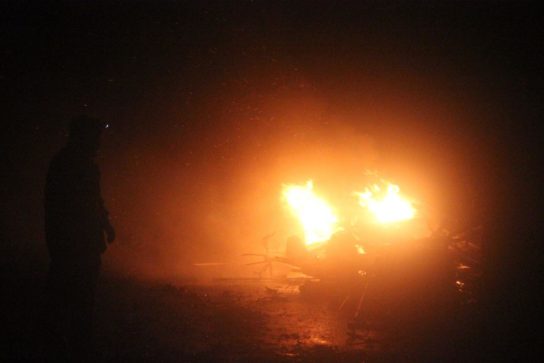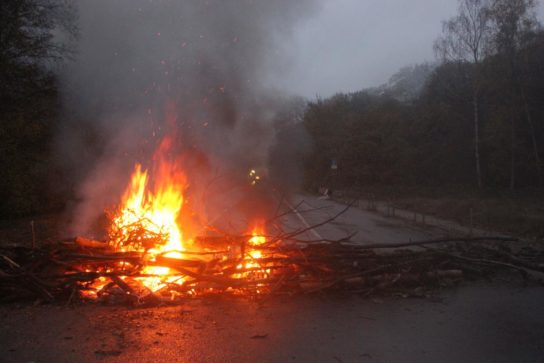 In the early morning of November 15th, in the light of the full moon, an autonomous group welcomed forest workers with a heartwarming fire.
Flaming barricades were set up on the main road to the Hambach Forest to prevent the RWE-hired forest-killers from reaching their working-site.
The barricade attracted the attention of several security workers, cops, as well as a bomb-squad, and blocked the road for several hours.
During this year's cutting season (which lasts from October to February) RWE has already been responsible for the killing of hundreds of trees, in order to make way for their all-devouring open-pit coal mine.
We cannot rely on liberal democracy or industrial capitalism to protect natural habitats and the environment. Only through direct action do we have a chance to ensure a world free of exploitation.
FIRE TO THE DIGGERS!
HAMBACHER FORST STAYS!
Solidarity with the #NoDAPL Water-protectors, the ZAD (Notre-Dames-des-Landes), and all the comrades behind bars!
in German