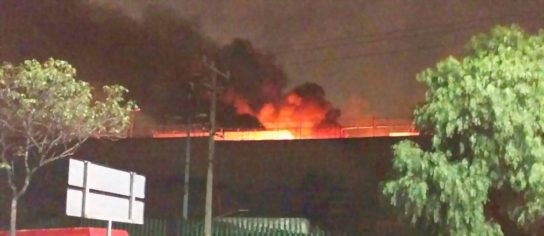 Received June 19th 2016:

We want to communicate the destruction of 13 telephone booths of the Telmex company. Telmex is a company that builds federal prisons in Mexico. Carlos Slim, its owner, is a businessman who also owns other companies involved in the construction of the "Mexico–Toluca high-speed train" that is destroying forests and aquifers. These acts of sabotage were carried out during the night of June 17th in Ciudad Nezahualcóyotl, Mexico.
This sabotage is in solidarity with the prisoners who've rioted in Barrientos prison. It is in support of the compas that "yes" are on the run in Mexico: Chivo, Tripa and "Cobi"; for compa Gustavo R. and for the destruction of prisons.
FIRE TO THE COMPANIES THAT BUILD PRISONS
Anarchists
in Spanish