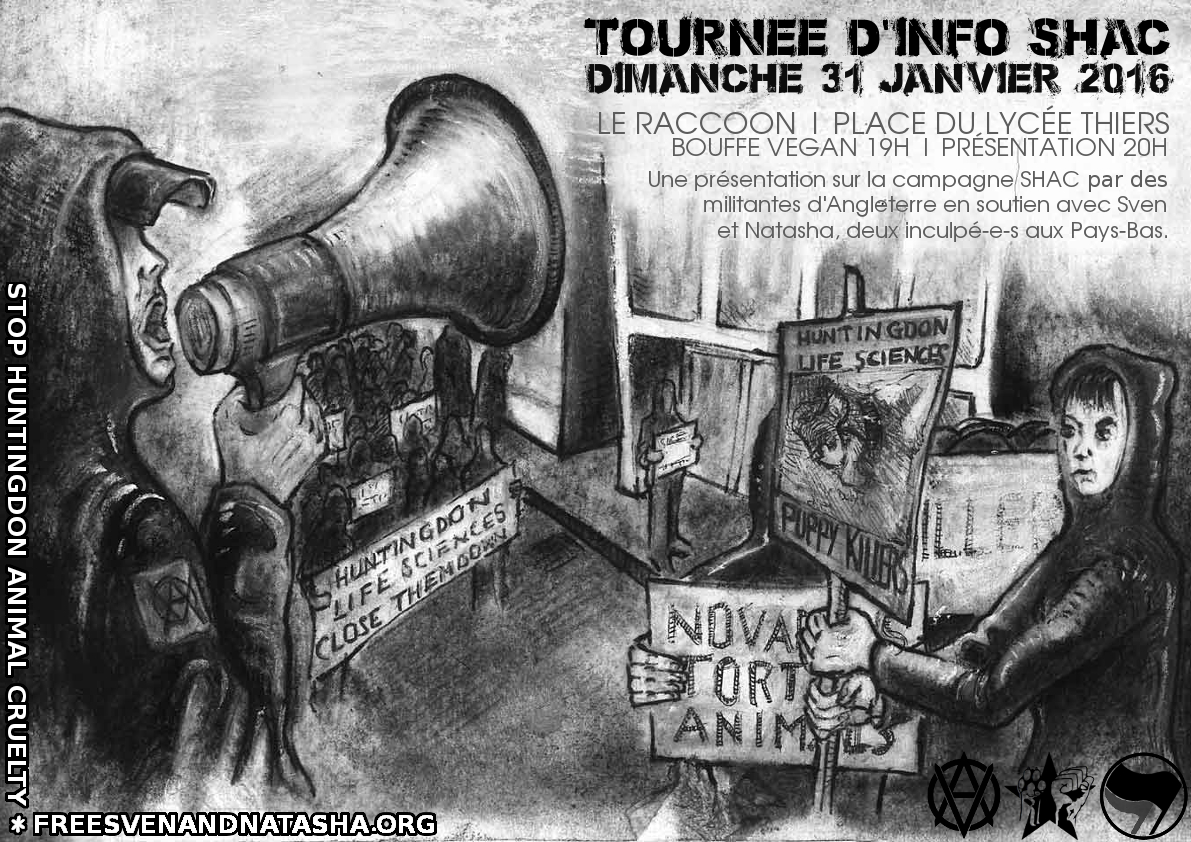 Sunday 31st January 2016 at Le Racoon, Place du Lycée Thiers.

Vegan food 7pm, presentation 8pm.
Stop Huntingdon Animal Cruelty (SHAC) was the most powerful and effective international grassroots animal liberation campaign the world has ever seen. After more than a decade of using innovative and groundbreaking resistance against Europe's largest animal testing laboratory HLS, the campaign finally ended last year, following years of state repression and the imprisonment of dozens of organisers.
This info talk will analyse and critically reflect on the history, tactics and repression of the SHAC campaign. It will look at the importance of SHAC and what can be learned from the successes and failures of the campaign. There will be discussion of the use and effects of repression on the animal liberation movement and how this is affecting our work today – including the implications for all political struggles.
We will learn about the importance of solidarity and understanding the role of the state when fighting dominant industries and how we can work differently to make our fight more sustainable and resilient to repression in future.
The talk will include the personal stories of an ex-prisoner who served 3.5 years for her role in the SHAC campaign and one of the recent SOCPA7 defendants. There will also be information on the ongoing SHAC case against Sven and Natasha, who are currently waiting to be extradited to the UK for their trial and face up to 14 years in prison.