On November 7th 2015 at noon, amid Saturday crowds, a handful of us carried out an intervention from Exarchia neighbourhood and streets in the city centre, to Monastiraki and Thissio, wanting to express our solidarity with comrades who are under repression in different corners of the world, and specifically the territories of Brazil, Uruguay and the Spanish State.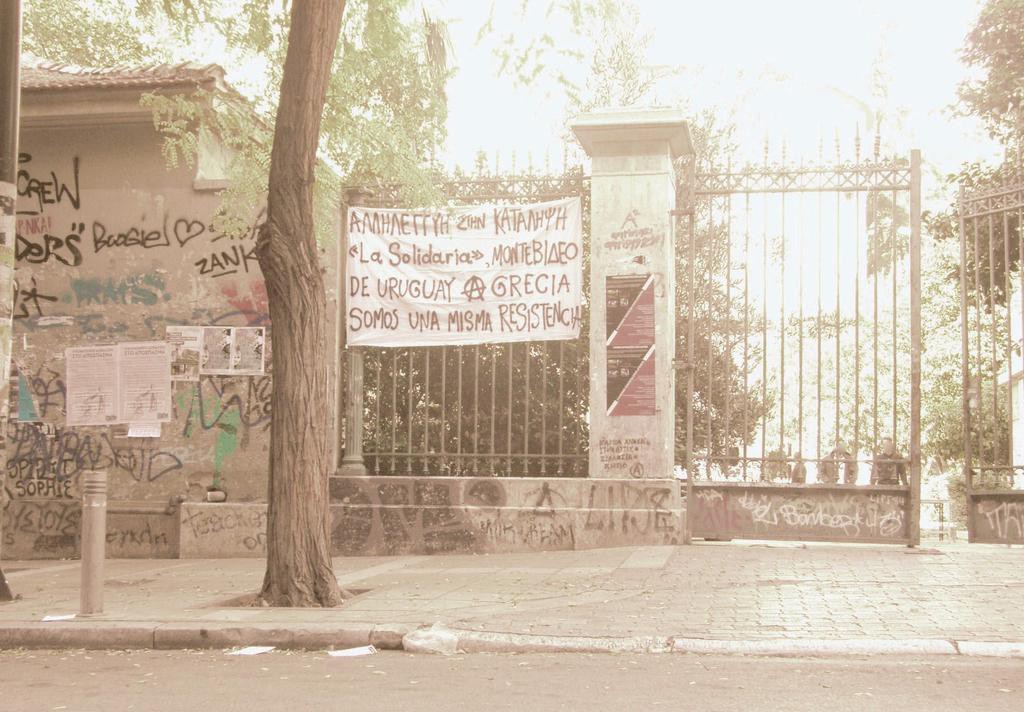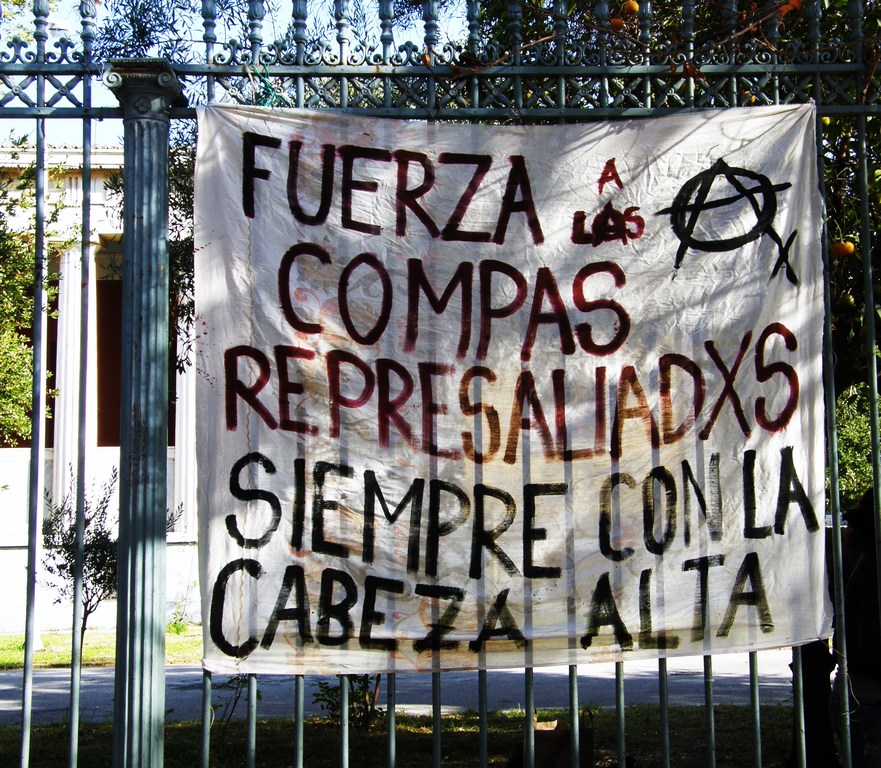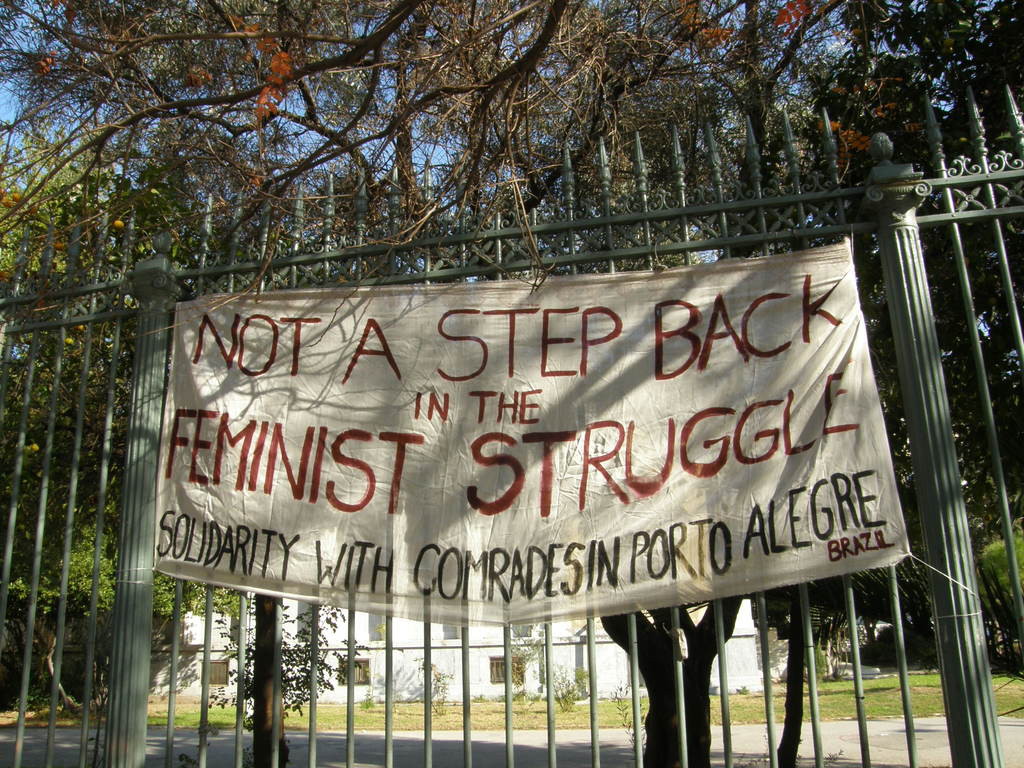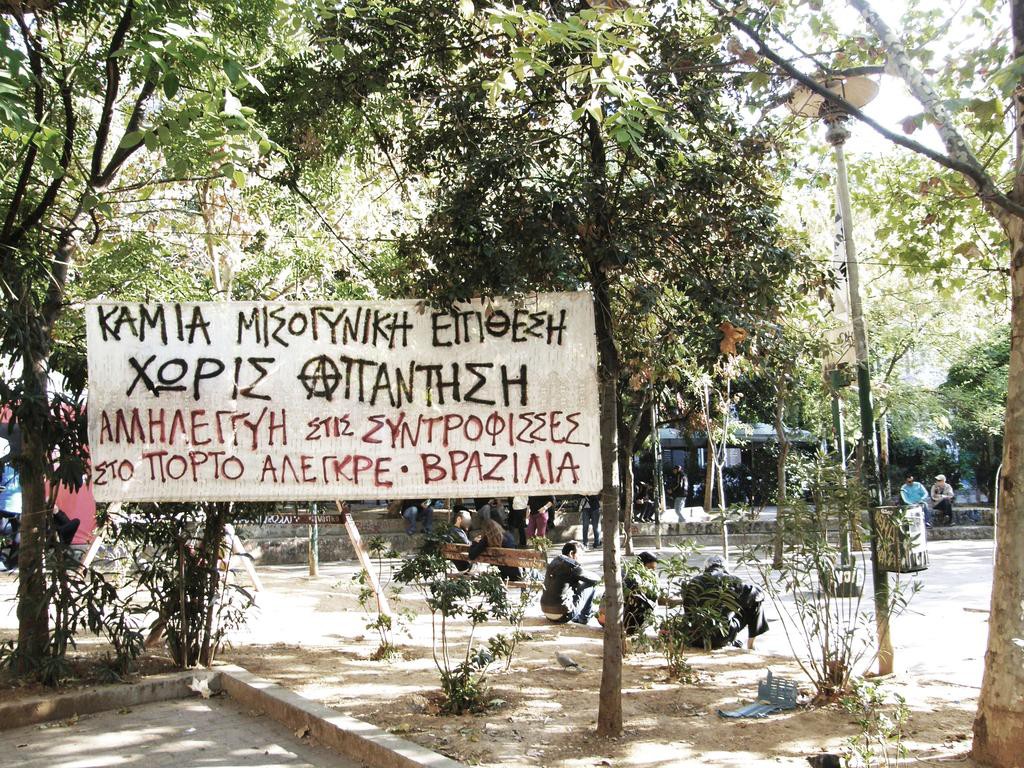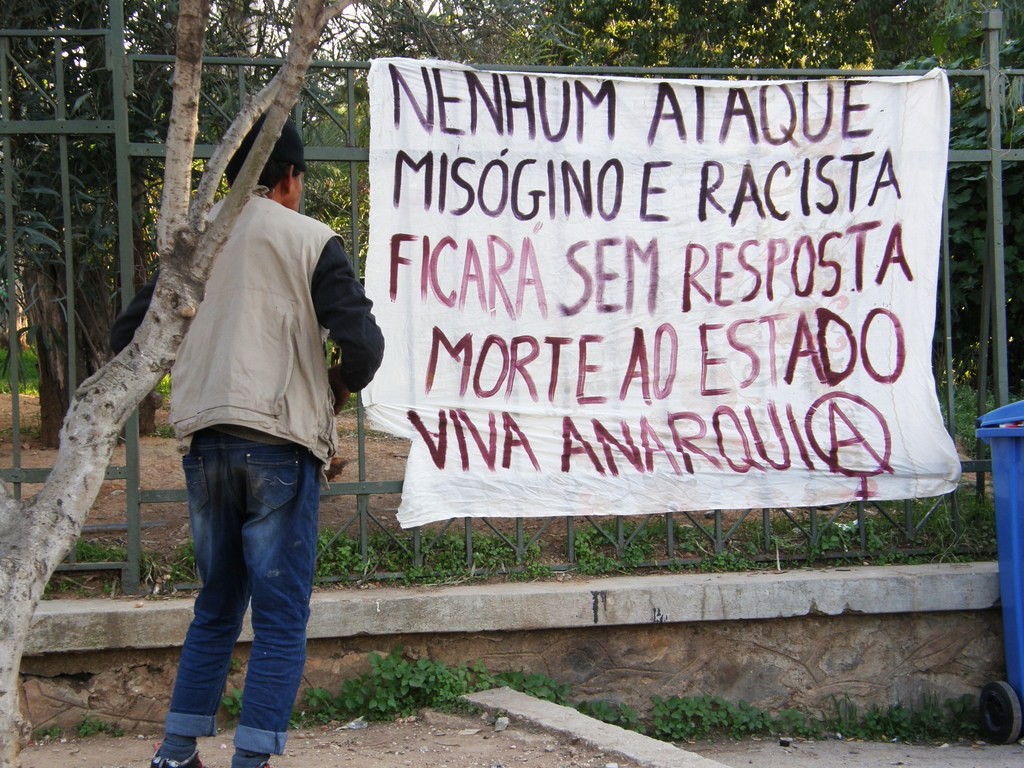 We placed banners in Portuguese, English, Spanish and Greek at the gates of the Athens Polytechnic School on the streets of Patission and Stournari, in Exarchia Square, and opposite the metro station in Thissio.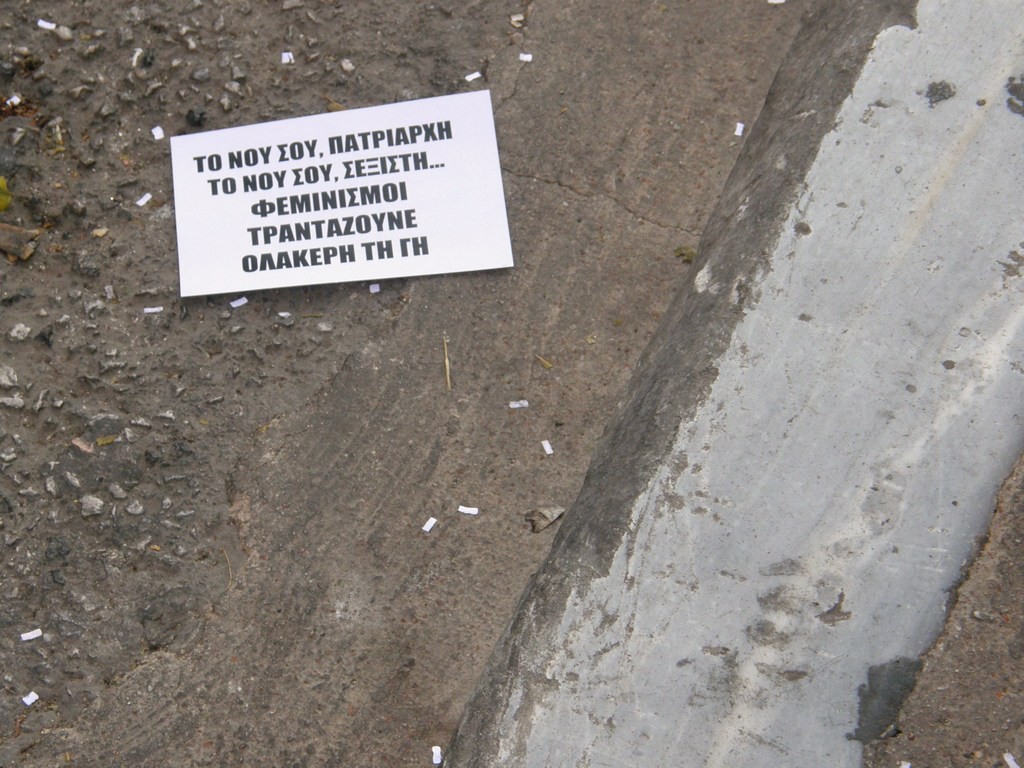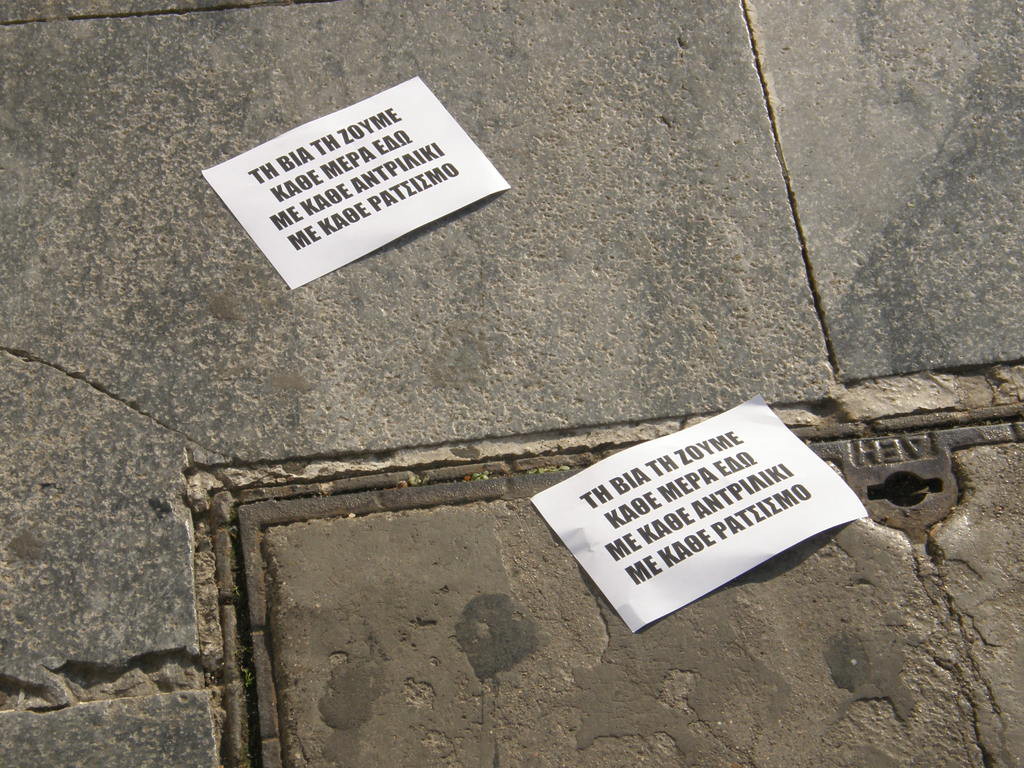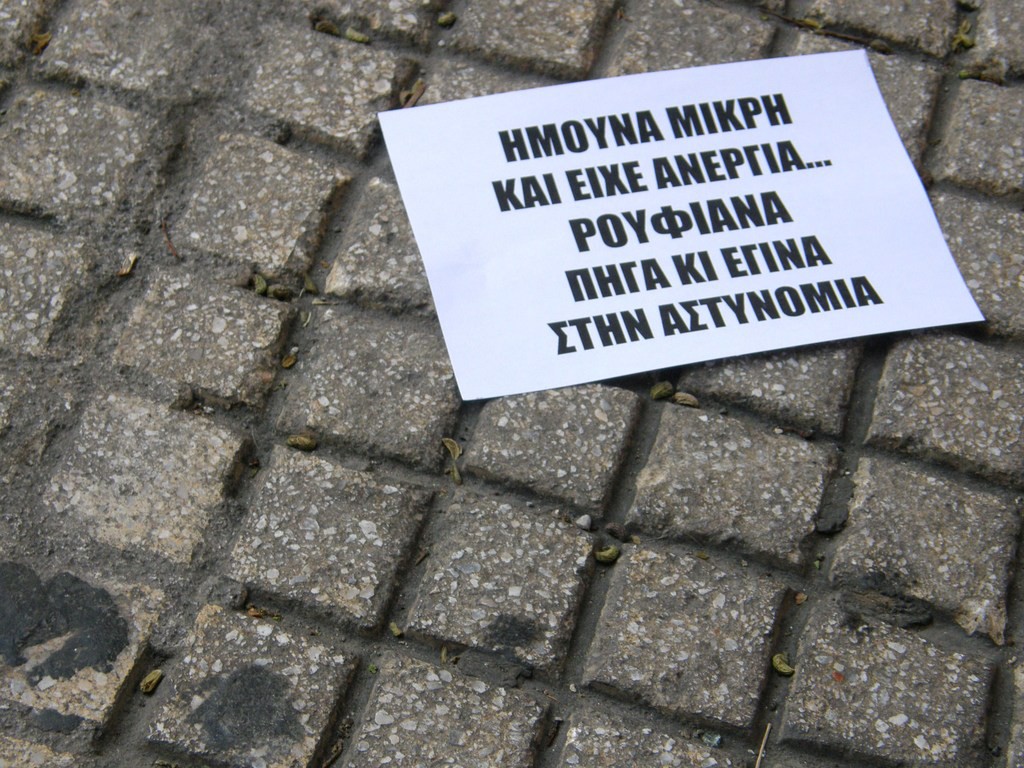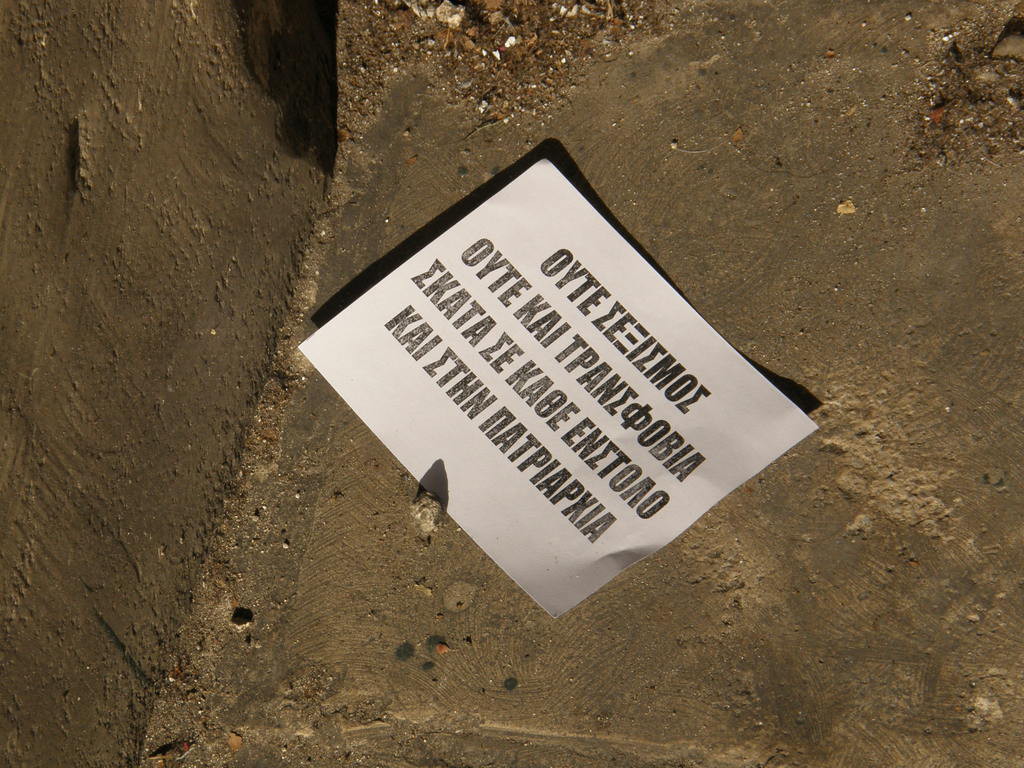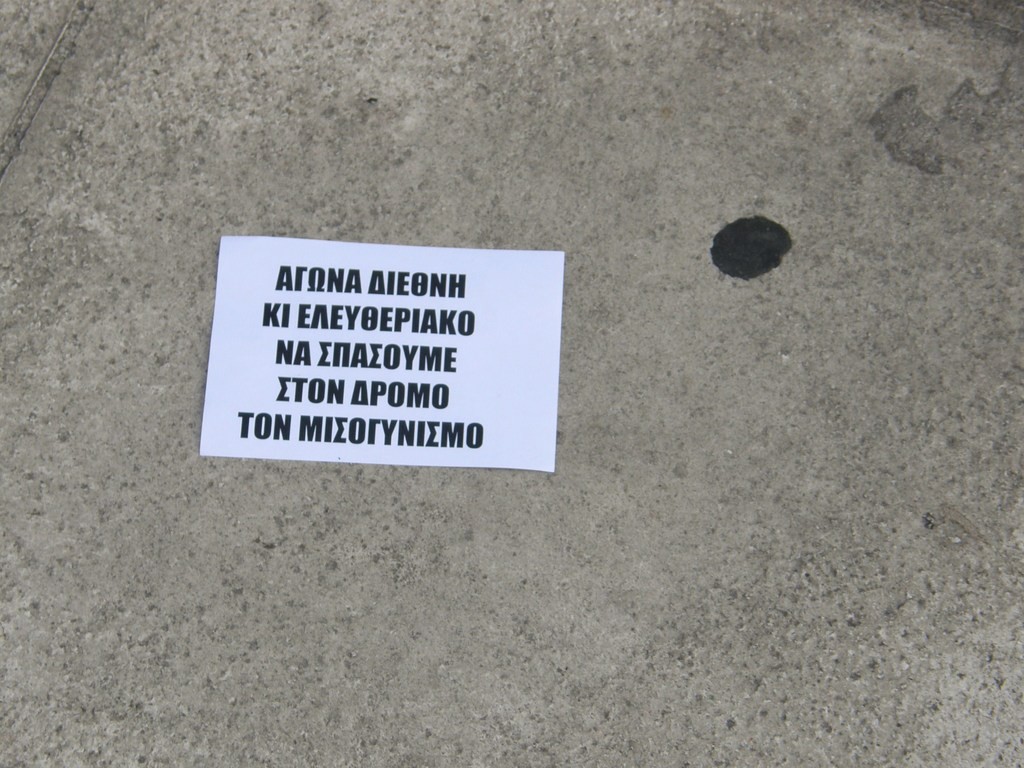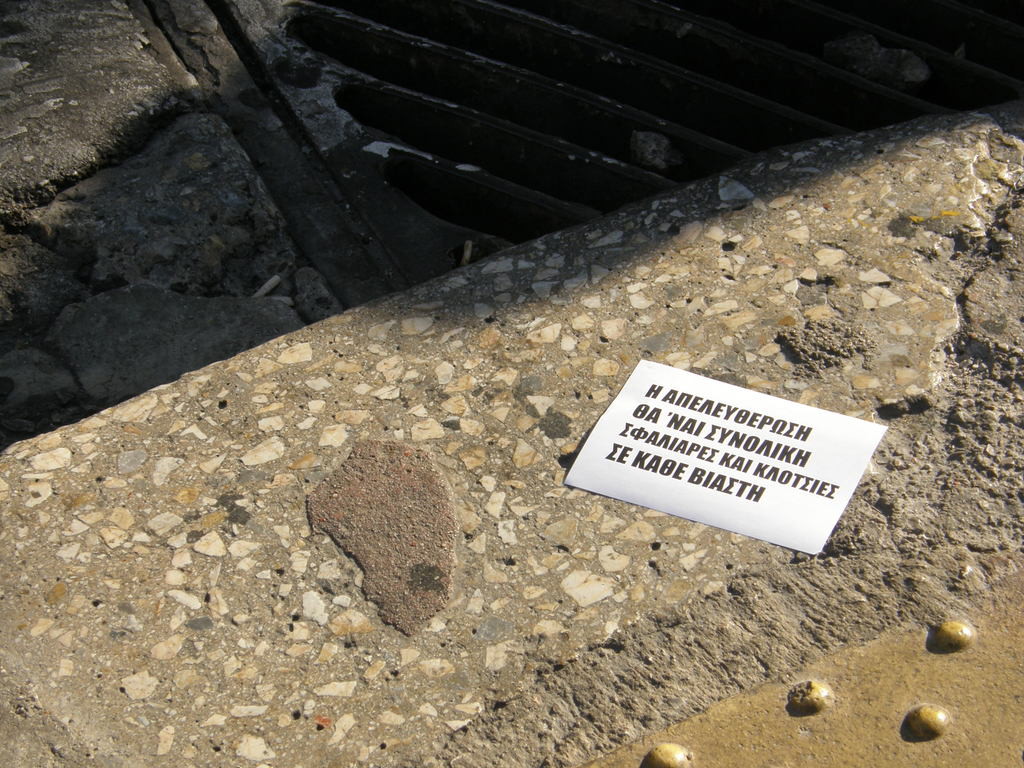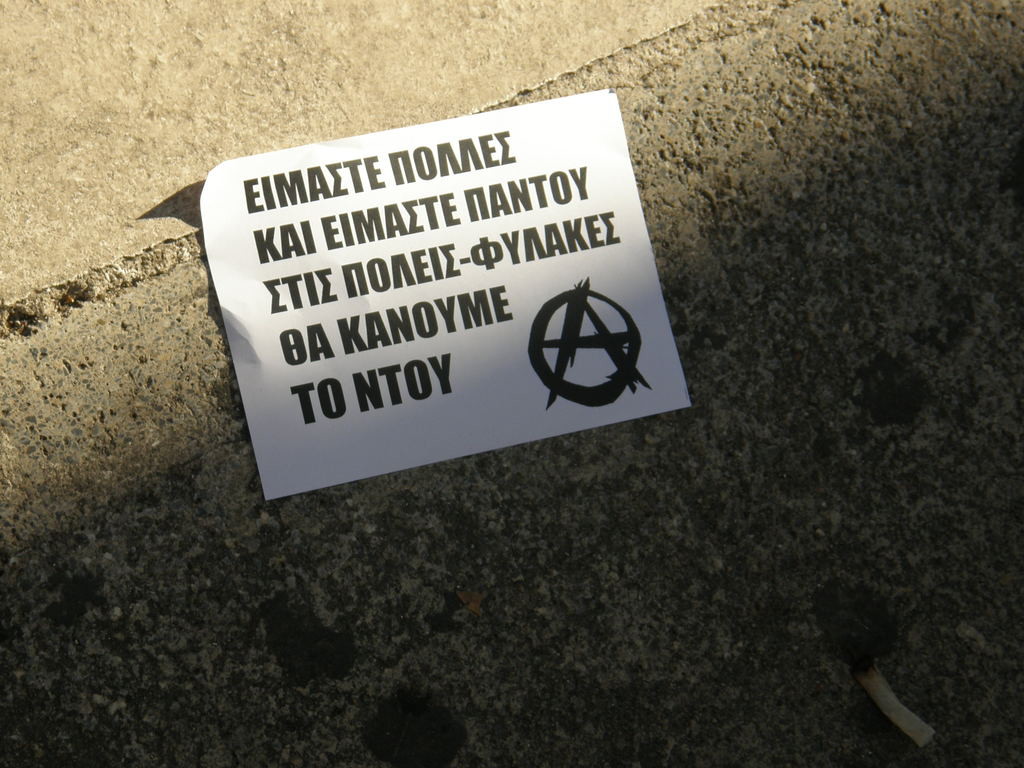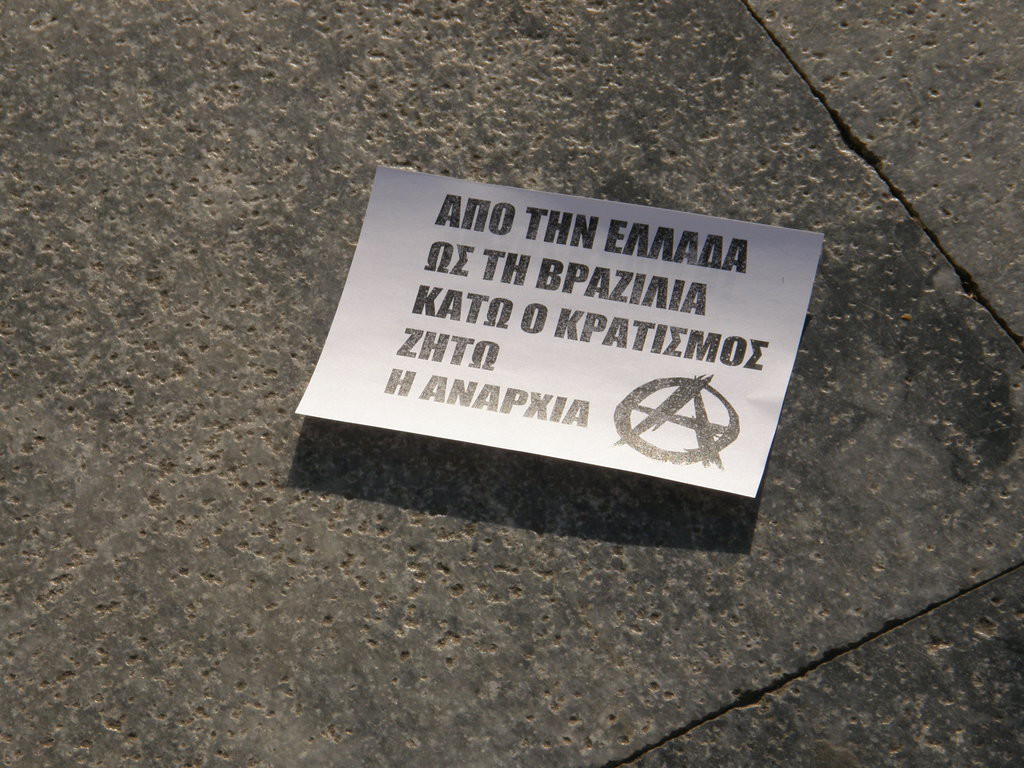 On our way, we also threw flyers (1, 2) in solidarity with the libertarian feminists in Brazil who responded with dignity and continuity of their action in the face of the brutal attack they suffered from cops during the 1st Autonomous and Feminist Book Fair in Porto Alegre.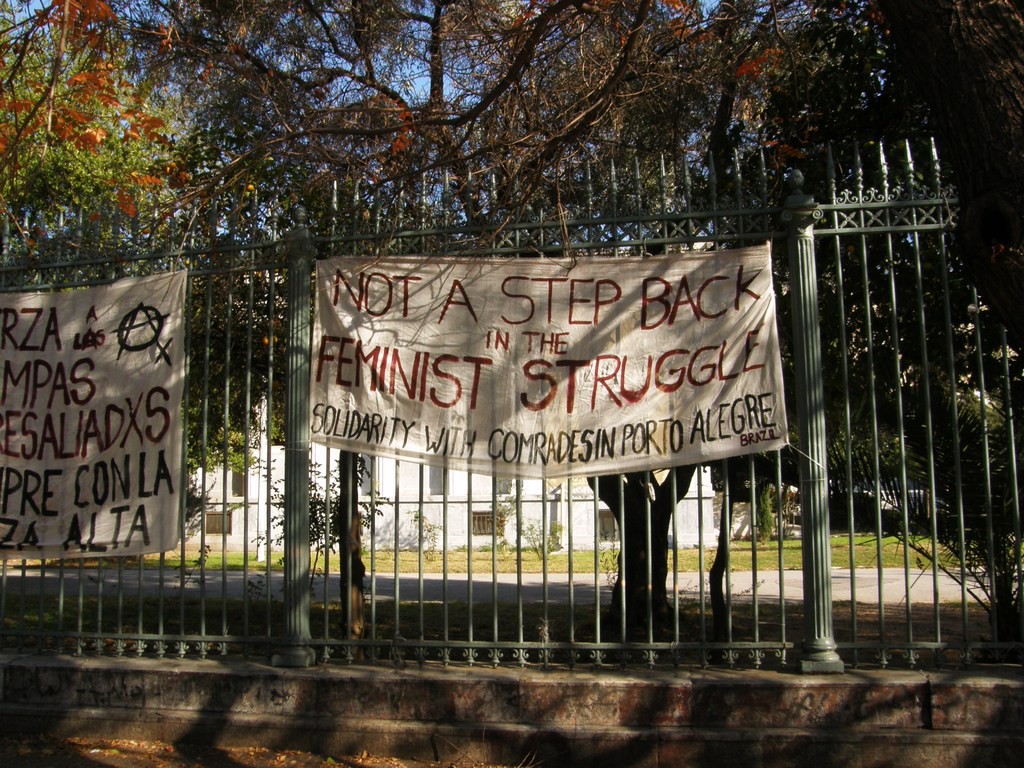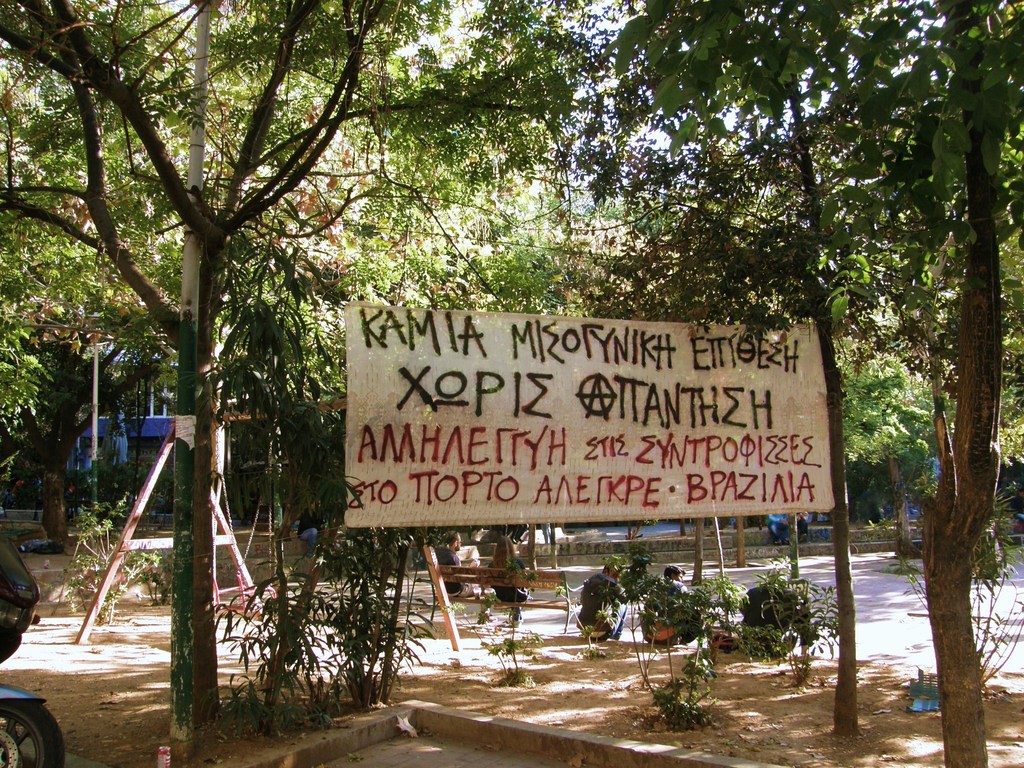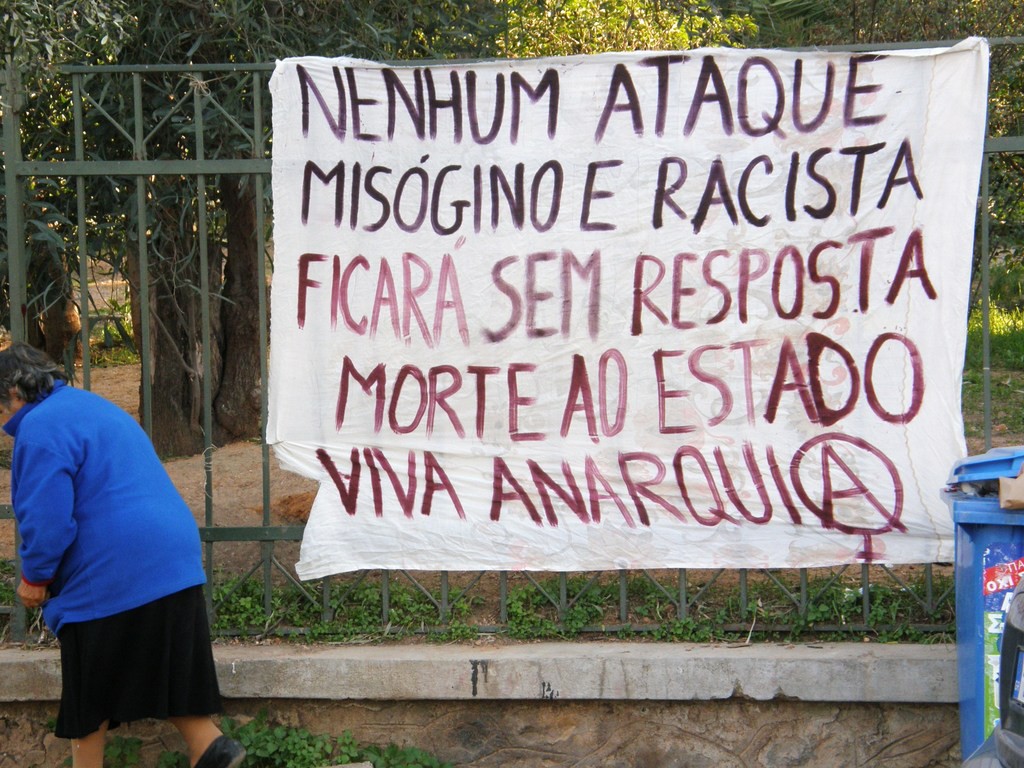 We hung three banners for the same case; in Patission Street: "Not a step back in the feminist struggle – Solidarity with comrades in Porto Alegre, Brazil"; in Exarchia Square: "No misogynistic attack without a response – Solidarity with comrades in Porto Alegre, Brazil"; and in Thissio: "No misogynistic and racist attack left unanswered – Death to the State – Long live anarchy."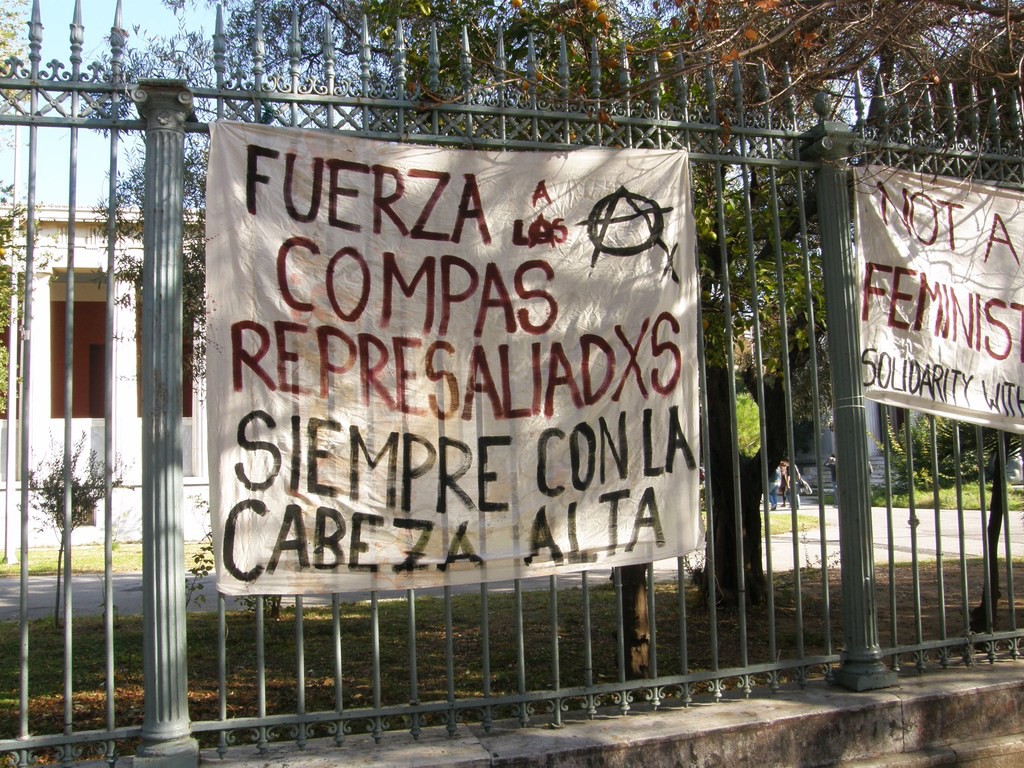 The other banner in Patission Street was placed in solidarity with those raided, arrested or sent to pretrial detention in the recent prosecutorial operations of the Spanish State: "Strength to the repressed comrades – Always with the head held high."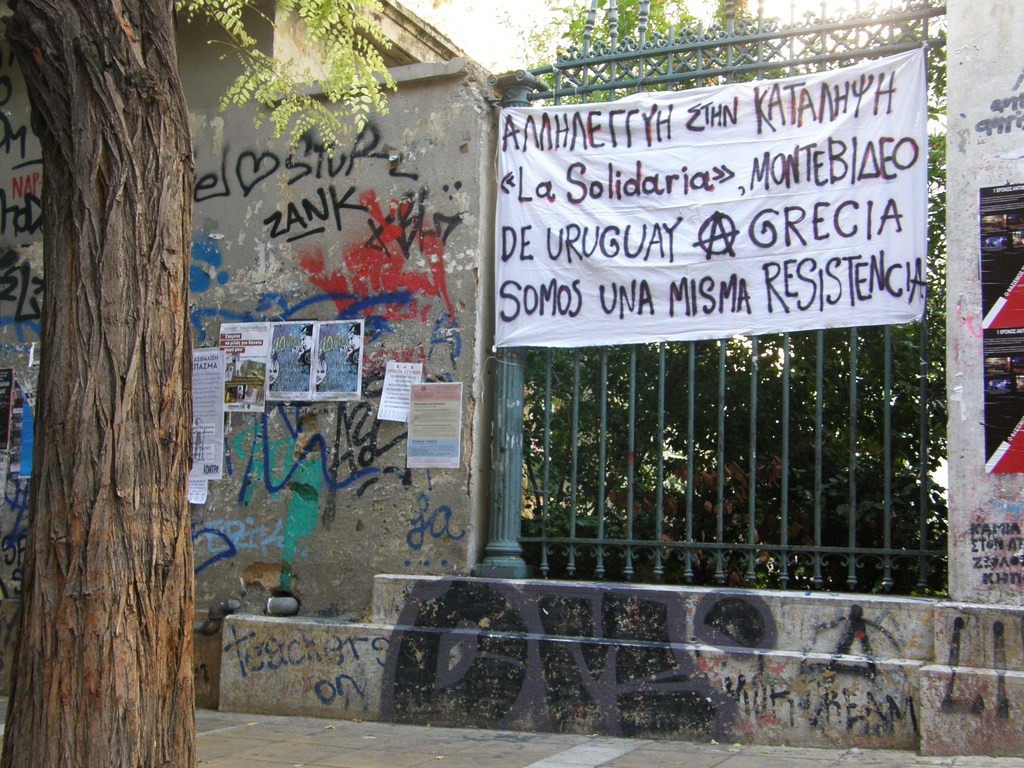 At the entrance gate in Stournari Street we hung a banner in solidarity with the autonomous social centre La Solidaria in Montevideo, Uruguay, currently threatened with eviction by the new owner because, according to the eviction notice, the building is "precariously occupied by an anarchist group." The space, which is liberated since February 2012, has once again been targeted by repression, as the project – among others – resists urbanisation plans and real estate speculation in the district. The banner reads: "Solidarity with «La Solidaria» squat, Montevideo – From Uruguay to Greece, we are a same resistance."
In Greek, German, Italian, Spanish, Portuguese