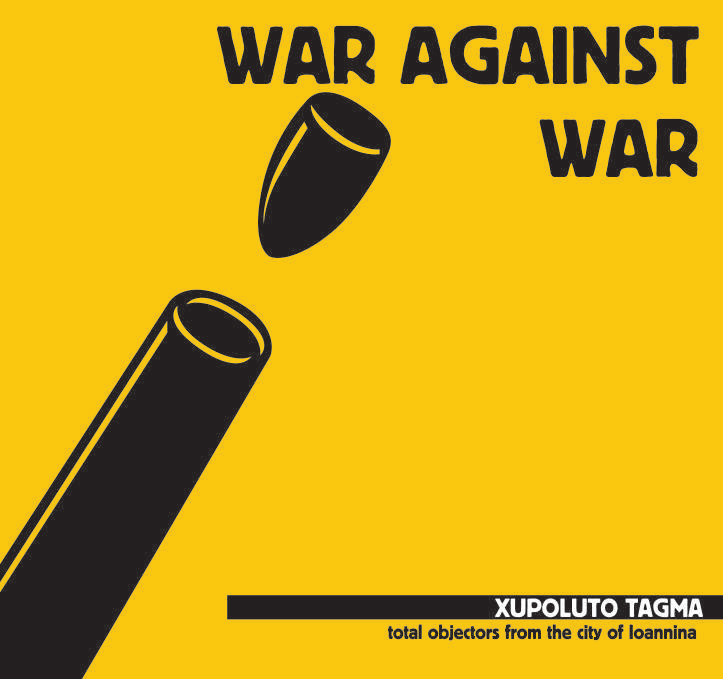 'War Against War', an antimilitarist brochure by the collective of total objectors to military service Xipolito Tagma ('Barefoot Battalion' in Ioannina, Greece), is now available in English.
Click image to read / download / distribute the pdf.
All texts were translated from the 1st Greek edition (03/2011), without any chronological adaptation of the facts and dates displayed. Only footnotes and the chapter "Declaring Our Objection" were added.
Xipolito Tagma would like to thank L. for the English translation, and plan to translate the brochure also in Spanish.