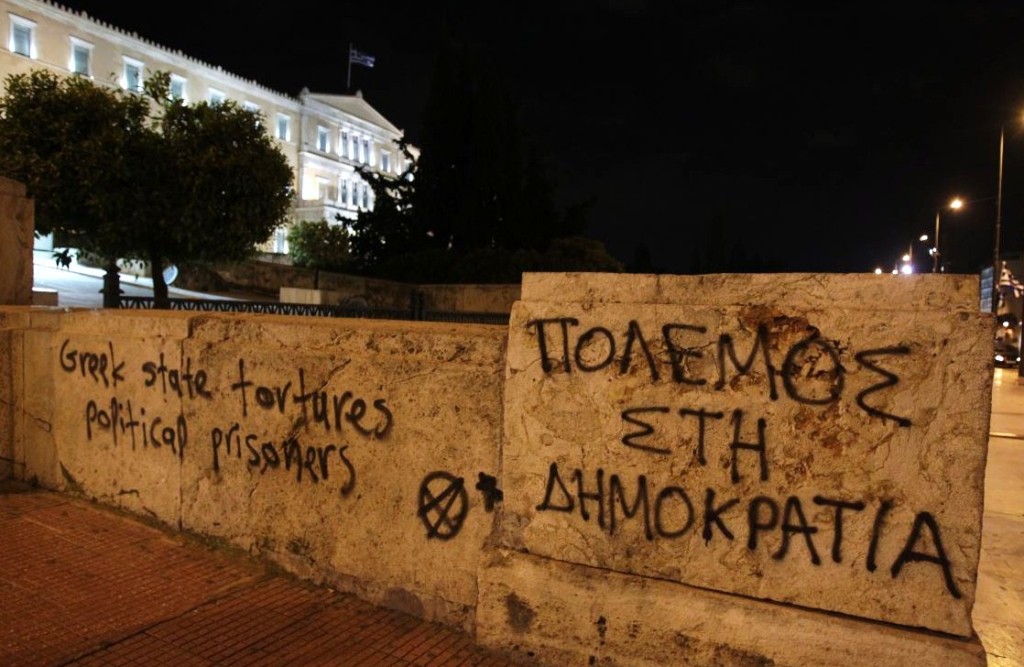 During the evening of April 7th 2015, more than a thousand people took to the streets in central Athens in solidarity with hunger strikers in Greek prisons.
Outer walls of the Greek parliament were tagged with anti-prison slogans.
The demo ended in front of the occupied building of the rectorate of Athens University in Propylaea, Panepistimiou Street.
Shorty afterwards, clashes erupted in Exarchia, in the vicinity of Athens Polytechnic School and Stournari Street, with Molotov attacks and burning of cars and trash bins. Several people were detained by cops during the night.
update:
The University of Athens rectorate (Prytaneia EKPA) was occupied by comrades in active solidarity with hunger strikers in Greek prisons since March 30th 2015. The occupation was violently evicted by police on April 17th, when 14 comrades who were still inside the building were arrested and charged with misdemeanors. All are now released, awaiting trial on April 20th.