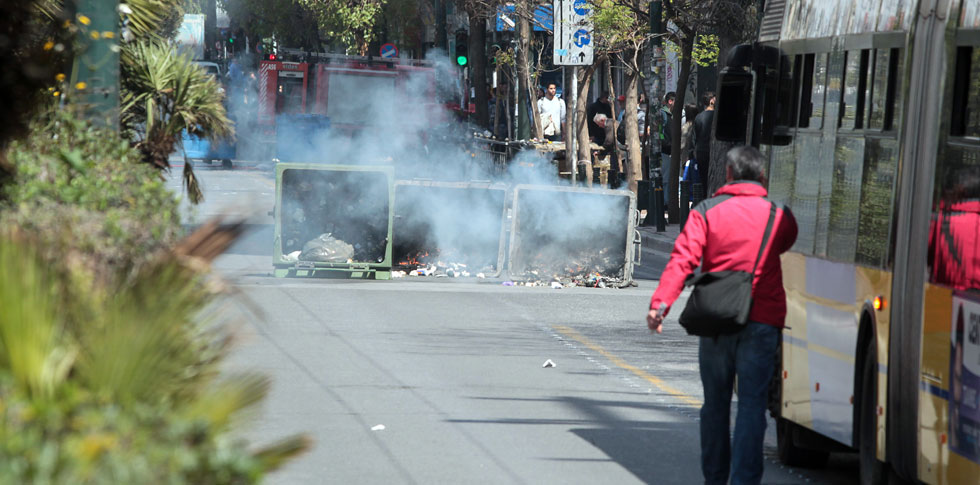 Victory to the Struggle of the Imprisoned Hunger Strikers
Today, Thursday April 2nd, at about midday, we carried out a small action outside the faculty of ASOEE (Athens University of Economics and Business) in downtown Athens, as a minimum token of solidarity with the prisoners on hunger strike. We blocked traffic on both directions of Patission Street with burning trash bins. The comrades who participated in the action hung a banner, threw fliers and shouted slogans in solidarity with the struggle of the hunger strikers.
In the overall context of solidarity gestures (demonstrations, occupations, attacks), we opted to intervene in the normalcy of Patission Street, and thus create another small focus of resistance and solidarity with the prisoners in struggle.
FIRE AND ARSON TO ALL THE PRISON CELLS
LET'S SMASH THE MODERN-DAY TOTALITARIANISM
…until the demolition of the very last prison