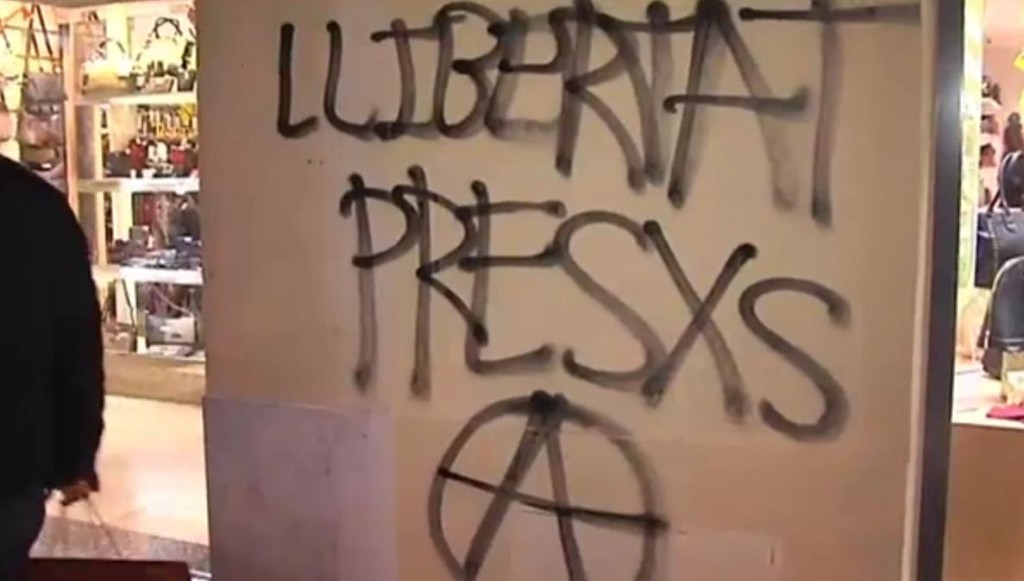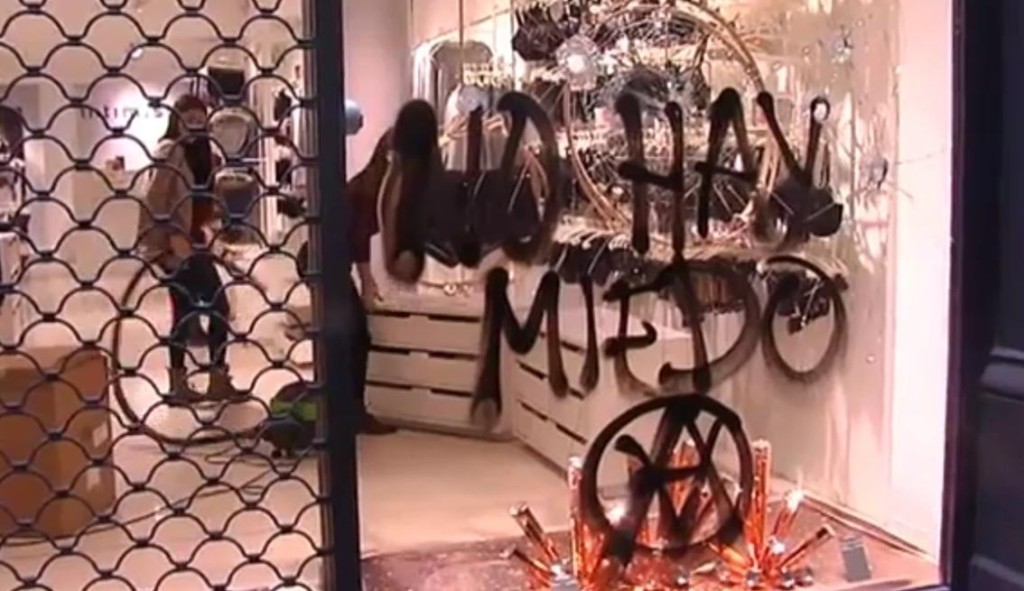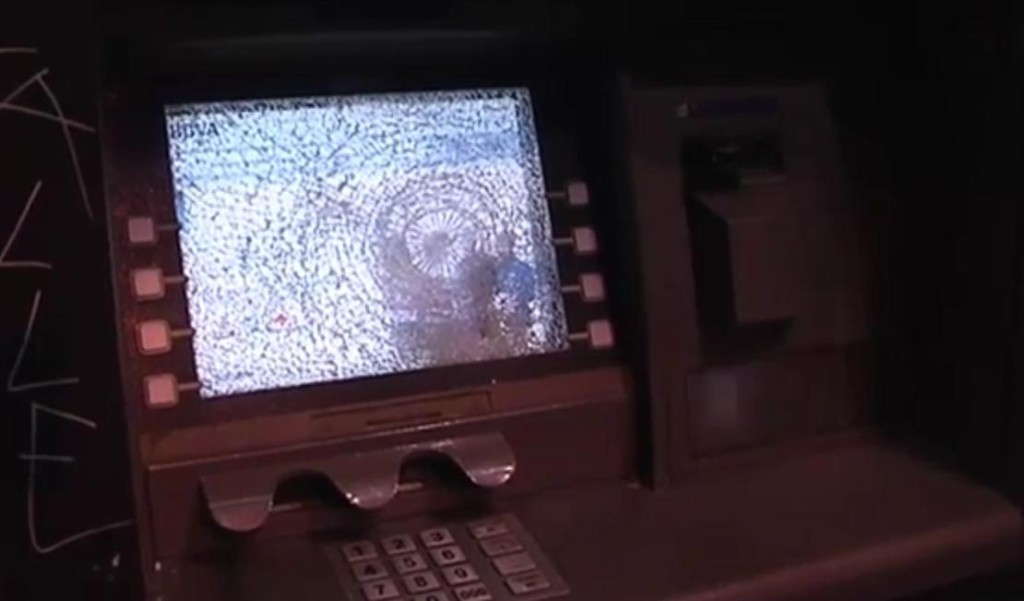 On Saturday, December 27th, 2014, at 5pm, demonstrators took to the streets in the city centre of Barcelona in solidarity with anarchists detained in the context of Operation Pandora at the request of Judge-executioner Javier Gómez Bermúdez.
Protesters started to march on broad streets, shouting slogans in solidarity with the detainees, and against the police, prisons and the State. The demonstration ended up in the Gracia area. Upon entering this neighbourhood, hooded comrades uninhibitedly attacked many bank branches, several multinational shops, as well as the 5-star Casa Fuster hotel (which was the Nazi Germany's consulate in Barcelona in 1936, prior to being the headquarters of the revolution's defense committee in the spring of 1937, until it was taken by the Falange in 1939, and became a luxury hotel during the Transition, after the associative neighbourhood movement attempted to turn it into social facilities).
Despite several threats from the police to assault demonstrators, a good part of the comrades withstood together to keep attacking the representatives of Capital in the city. We called it a day after disposing the material used for attacks, and then marched in groups away from the area.
No arrests were reported.
Immediate release of our comrades!
Fire to this social peace built on our imprisoned brothers and sisters!
Death to the State and long live anarchy!