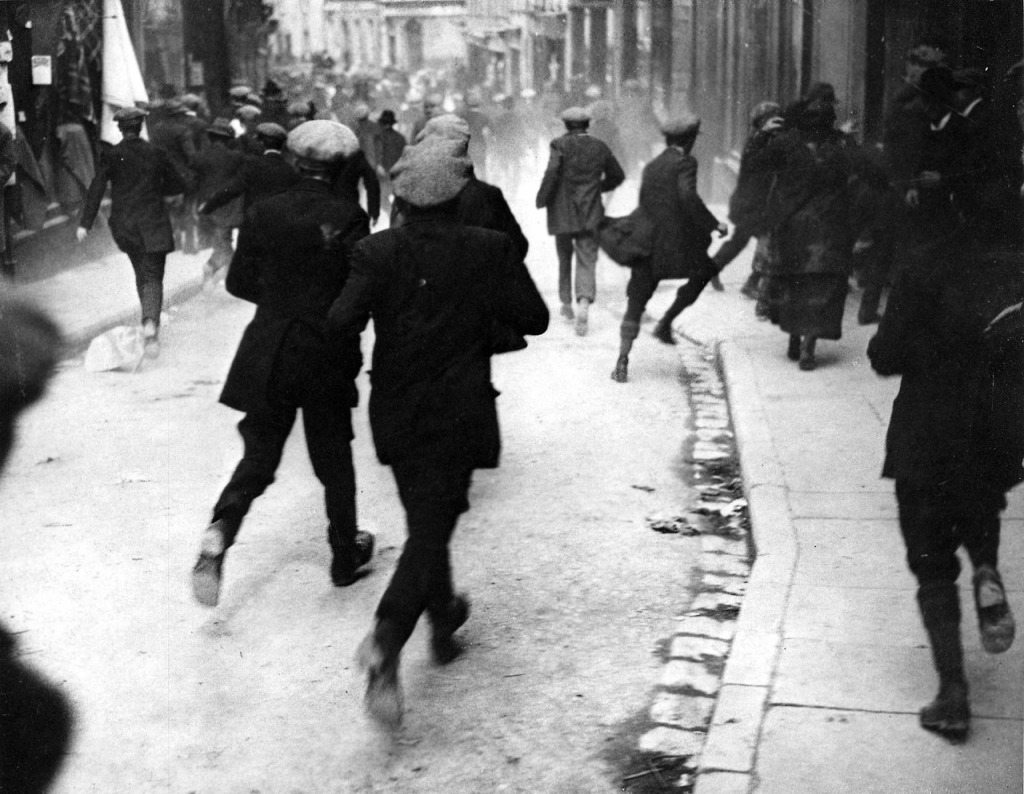 A gesture of solidarity…
On the night of October 12th we used stones, slingshots and Molotov cocktails to sabotage two banking entities in Iztapalapa delegation of Mexico City.
Revolutionary solidarity is how we also show our support to the imprisoned comrades on hunger strike since the 1st [until the 17th] of October by attacking those responsible for this miserable everyday living. It is our response to the harassment of the comrades by guards, physicians and the staff of penitentiary institutions. So ours is a target easily identifiable and relatable to domination.
The insurrectionary anarchist perspective goes beyond the fetishism of fire or weapons. Our approach to anarchy is a struggle that has no interest in being a televised spectacle, nor need for "self-promotion" due to lack of promotion by the State. So ours is a simple and direct communication that corresponds to the requirement of the moment concerning the striking comrades; a simple and easily reproducible means.
The insurrectionary anarchist perspective is a method, often suitable for the generalization of individual and social conflict that subverts the normalcy. For insurrection as many other forms (and in their entirety) open up possibilities for a veritable revolution. An anarchist method for radical and profound change.
No mediation or dialogues with the State and the Capital!
For the struggle against all kinds of power, including the so-called Popular Power that is being sold to us as autonomy!