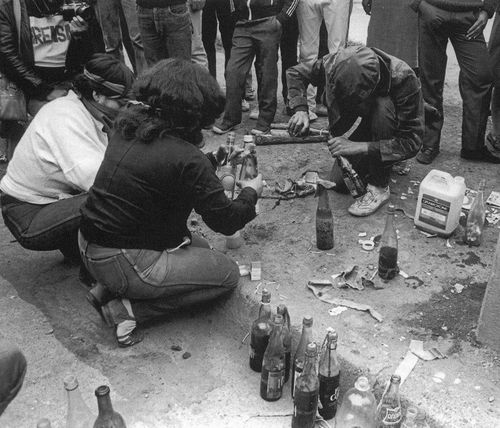 In the early hours of Monday, June 9th, we attacked the headquarters of the AUF (Uruguayan Football Association) located in the corner of Guayabo and Vázquez streets, destroying and burning part of the building with three Molotov cocktails.
This action is in response to all the shit that the feast of the World Cup involves.
We send affection and strength to comrades who fight throughout the world and a big hug to the prosecuted compas in Buenos Aires.*
THERE WILL BE NO WORLD CUP!
* In late May, comrades were detained and brought to court for painting slogans against World Cup, and in solidarity with imprisoned anarchist Tamara Sol Farías Vergara, in the city centre of Buenos Aires (also on the facade of the Argentine Football Association).