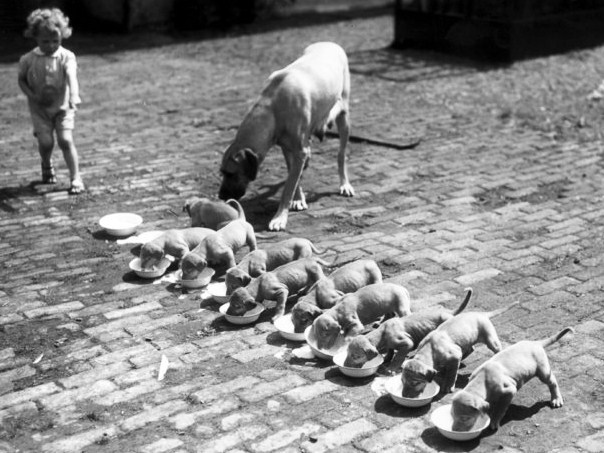 Phoenix Project: Smoke signals from Berlin
"The fire comes into your cities, into your nights. From our spirit within, we carve its path towards all of you. It will warm our friends with solidarity and will ignite their zest for action. It will turn our enemy into ashes. Imprint us well in your memory. We want your heart. No matter who you are. No matter who I am either. Maybe the Conspiracy will turn both of us into ashes and at the same time fill us with life. What counts is the path we are going, and that we take this path because we have the freedom to choose. This freedom is nothing to be fought for but rather evolves in the mind. What comes afterwards is not freedom but the power over one's own life. We do not discuss this; this is what we fight for." (CCF)[1]
Responsibility claim for some arsons of the past weeks in Berlin
On April 8th, 2014 we torched a vehicle of the municipal regulatory authority, and the car of a security company, near the main railway station in Berlin.
Berlin's municipal regulatory authorities are being tasked by the normal cops to persecute administrative offenses and to keep their eyes and ears open in the everyday life of the metropolis. Small, lousy snoopers equipped with radio transmitter and pepper spray. They work, just like the cops, together with private security companies. At the main railway station, they share a parking lot designated for officials with a security firm right next to a police station.
We also take responsibility for the arson at an embassy vehicle belonging to a Greek female diplomat, on April 24th in Berlin's district Dahlem, which is filled with villas.
Diplomatic representatives of a State are exactly the right address for fiery mailings; this rubs away their feeling of superiority and invulnerability, same as it happened recently with the German ambassador in Athens, when shots were fired at his house. The State itself is the problem, something which many fighters of sectional struggles do not take into consideration. Nazis are State; armament and nuclear technology are State; climate change and poverty are also State.
With our action we negate the State's monopoly on violence.
Germany takes a position which promotes repression in regard to the situation of migration policies in Greece. It's not enough for the German politics that a majority of the refugees who arrive in Greece end up in concentration camps and that they are hunted and killed by Nazis, with or without uniform. The German politicians consider the few ones, who manage to cross the Greek border alive, as a threat to their rich white world. So, for example, the former German Minister of the Interior, Friedrich, demands stronger border controls and tougher action against those who, because of their home's exploitation by Western societies, are forced to escape war, hunger and repression. The practical support of this mass murder that takes place at European borders is visible to everyone when Germany's detectives of the Federal Criminal Police Office (BKA) are stationed in Greek airports, in order to pass their knowledge in Racial Profiling on to their Greek colleagues. The German governmental apparatus has supported the murders at European borders not only by sending personnel but also by pressing towards agreements at the European level, such as the Dublin II regulation.
On August 10th, 2013 a riot broke out in Amygdaleza, a concentration camp which is located 25km north of Athens, where migrants are held captive by the Greek State. The prisoners set their mattresses and cells on fire to protest against the conditions in the camp, guards were attacked, and many migrants tried to break out of the prison —about ten prisoners temporarily escaped.
Solidarity to prisoners
We greet the prisoners Andreas-Dimitris Bourzoukos, Dimitris Politis, Yannis Michailidis, Nikos Romanos, who were arrested on February 1st, 2013, accused of double robbery in Velventos, Kozani.
Our solidarity also goes out to Fivos Harisis, Argyris Ntalios, Yannis Naxakis and Grigoris Sarafoudis, who were arrested for the same case[2] in Nea Filadelfeia, Athens.
Force and strength to our brothers and our sister, Damiano Bolano, Haris Hadjimihelakis, Giorgos Polydoros, Panagiotis Argyrou, Theofilos Mavropoulos, Christos Tsakalos, Giorgos Nikolopoulos, Michalis Nikolopoulos and Olga Ekonomidou.[3]
Solidarity to
Tasos Theofilou
Theofilos Mavropoulos
Mónica Caballero and Francisco Solar
Freedom for all prisoners!
In memory of Sebastián Oversluij, who fell in battle against the capitalist system. Freedom for Hermes González and Alfonso Alvial. Freedom for Tamara Sol!
Strength, force and courage to all people who are fighting. For all the migrants that set off to break through Fortress Europe. All those who have fallen. All the unnamed. All those who fight the pigs in the streets of Athens.
Against the construct of borders and nations. Against prisons! For freedom! For anarchy!
Autonomous Cell "Christos Kassimis"
Christos Kassimis [member of the Revolutionary People's Struggle (ELA)] was killed by cops in Athens, during an attempted attack on the German company AEG on the 20th of October 1977. The action was in response to the murder of prisoners [three members of the RAF] in Stammheim.
_

Translators' notes: [1] we translated the words from German as best we could, however the exact origin of this quotation is unknown to us; [2] for the case of Velventos, Fivos Harisis and Argyris Ntalios (not all four of them); [3] apparently the name of Gerasimos Tsakalos was inadvertently omitted.