In February 2014, anarchists and antifascists from Niš, Belgrade, Novi Sad, Skopje, Sombor, Zagreb, Ljubljana and Rijeka carried out actions in solidarity with the recent rebellion in Bosnia and Herzegovina.
"We support people's revolt in Bosnia and Herzegovina. We know that a large number of our fellow citizens think the same way. People from both sides of the Drina River are hungry, and we hope that protests in the neighbouring region will shake dormant Serbia. We call people to not subject themselves to sucked-out nationalist stories and dirty propaganda, and to unite against the common enemy: capitalism and the State. Working people, you're hungry because of them. Because of parasites, bloodsuckers and thieves, and not because of someone from the other side of the river whose name you don't even know and who is on the same shit like you," said an antifascist from Niš. (source: blogtipomogo i, ii)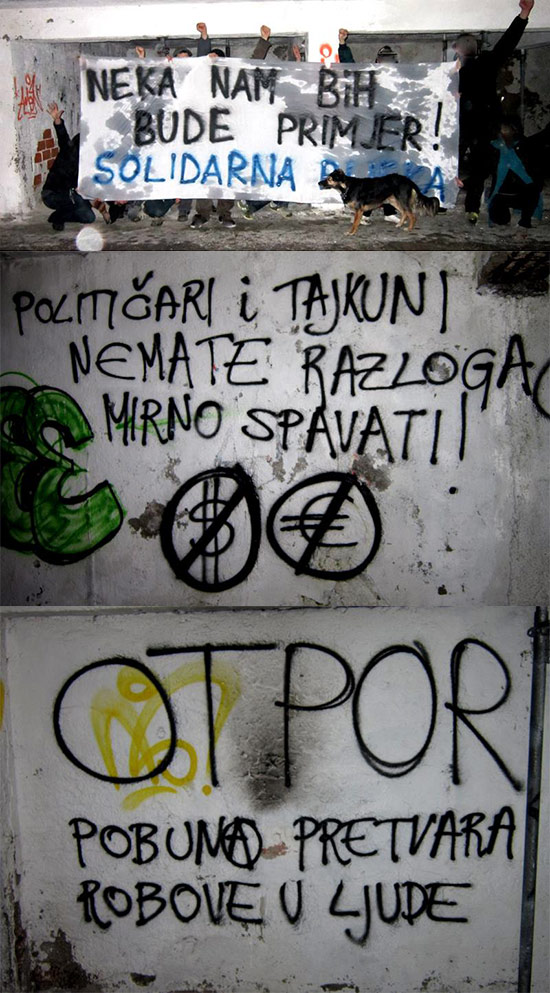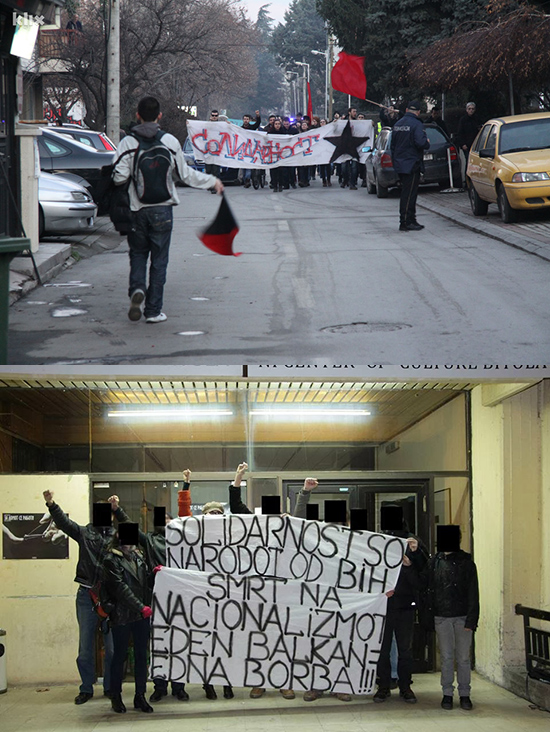 Also, following a call via social networks, two solidarity gatherings took place in Belgrade and Zagreb with the participation of a few hundred people from various different spectra (anarchists, antifascists, leftists, students, workers…).
Footage from Bosnia and Herzegovina, with scenes from the solidarity gathering in Belgrade, Serbia: