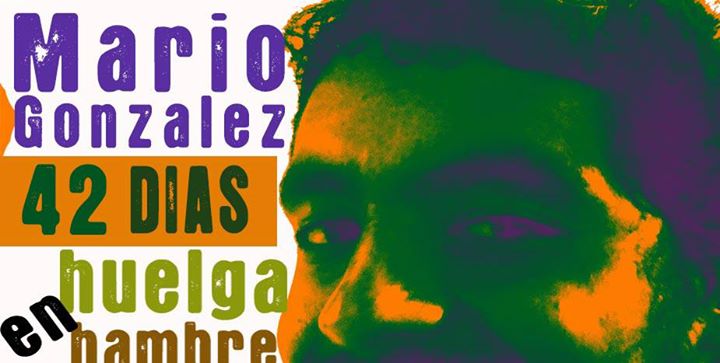 In the early hours of Thursday, October 31st, we placed an incendiary device at a patrol car of the Mexico State Police (former State Security Agency) which was situated on one side of a police facility, located on Texcoco Avenue in Nezahualcóyotl of EdoMex. The homemade device did the job just fine.
Our aim was to attack directly the property of police institutions, that are responsible for, and complicit in, the recent repressive operations perpetrated by the State and particularly the government of the Mexican Federal District against the anarchist movement and the social movement in general.
With this sabotage we vindicate the hunger strike that comrade Mario González has maintained from October 8th, fighting against his incarceration at the Varonil Oriente Preventive Prison, where he is still held hostage by the fascist government of the Federal District. We understand the comrade's situation, and we don't want to leave him alone in his fight. Mario was arrested with eight other comrades on October 2nd, 2013, just before he reached the annual demonstration in memory of the 1968 massacre of students by the Mexican army. The arrested comrades were tortured by organs of the public security ministry of Mexico City as well as the police investigation unit. Currently, Mario is the only one that remains in prison.
Fire to the prisons! Freedom for prisoners!
Revolutionary solidarity with anarchist prisoners!
Freedom to Mario González!
In conflict with the State:
Anarchists in solidarity