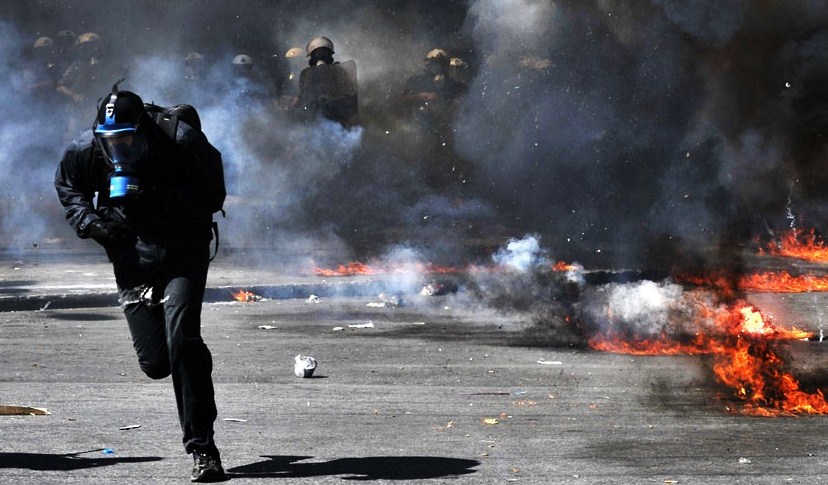 On Saturday, September 29th, at midnight, we attacked the MAT squadron on Harilaou Trikoupi street with molotov cocktails. This action stands as a reflexive response against the pillorying of comrades and fighters through the official release of their photographs, soon after their arrest on the day of strike mobilization. If they think that the violent repression methods and the wave of terrorism-lust will intimidate us, then they're woefully deceived.
Resistance by any means and at every moment with rage and consciousness
SOLIDARITY TO ALL DIGNIFIED HOSTAGES OF DOMINATION
NOTHING IS OVER. EVERYTHING CONTINUES…

Comrades in solidarity
source
_
The cops released photographs and details of nine among a total of 23 arrested demonstrators from September 26th in Athens, urging once again other lawful citizens to become snitches. After arrestees underwent proceedings (both adults and minors, many seriously injured), they were reported as released —some of them under restrictive terms, several awaiting future trial.