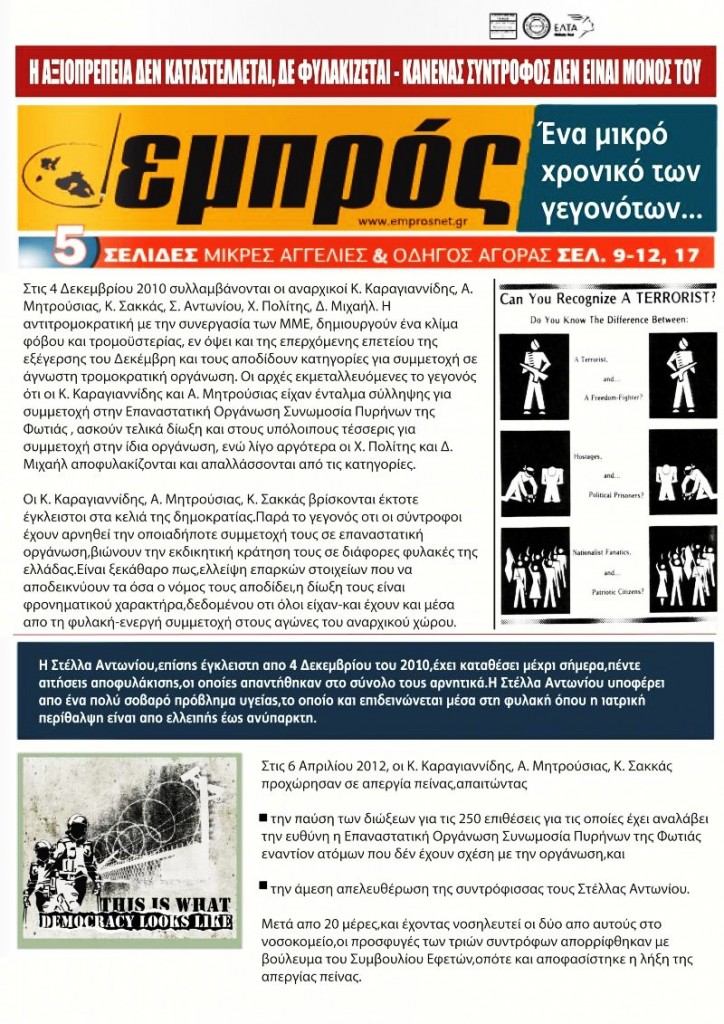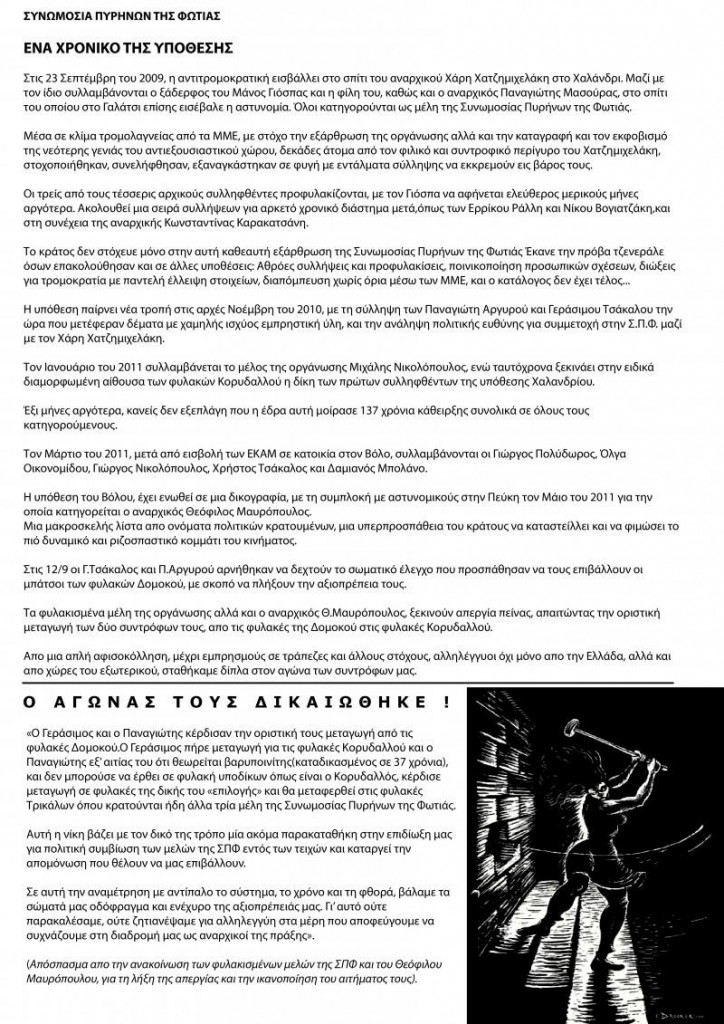 Yesterday evening (13/4) in the city of Mytilini we shared out under doors, at houses and blocks of buildings, 500 texts concerning those prosecuted for participation in the CCF as well as the organization's members.
We took care to 'foist' our discourse in such a way that it would not be instantly understood of what it was, so we added our text in the layout of a local newspaper.
We chose this form of action to break the city's regularity, but also to highlight the issue of political prisoners in this small way.
NO COMRADE IN THE STATE'S HANDS
FREEDOM FOR ALL POLITICAL PRISONERS