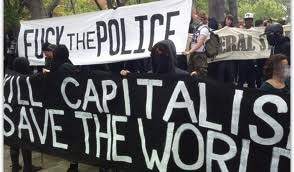 We just received a brief report from the streets of New York:
"Dear comrades,
I want to share with you a couple of images from our wildcat black bloc march in the streets of NYC.
We were approximately 300 anarchists and anti-capitalists. We were in great spirits as we clashed with NYPD! NYPD was not able to contain us as we lead them on a chase through lower Manhattan for about one hour as we took our streets back. It was a fast paced march with very few arrests.
FROM ATHENS TO NYC, FUCK THE POLICE
Solidarity with all Anarchists around the world, for a free humanity"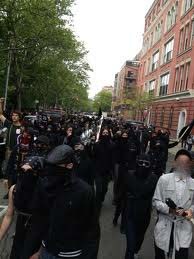 Read also: Pre-May Day raids of homes in NYC