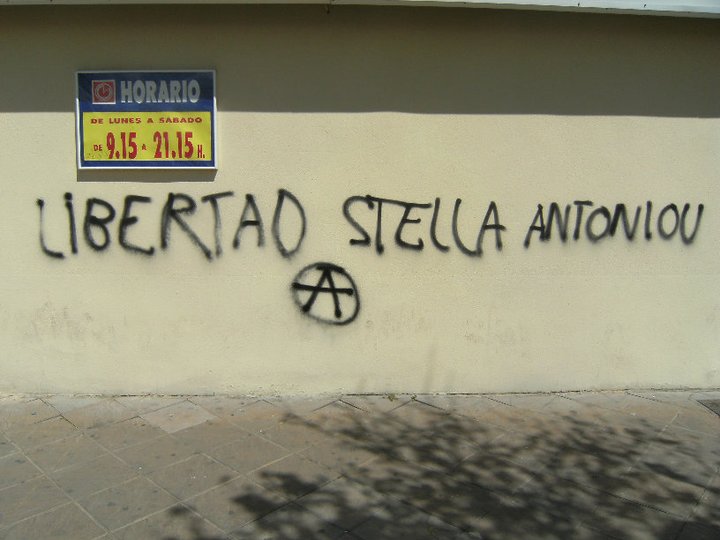 Today, April 6th, 2012, in a joint statement from Koridallos prisons, the anarchists Giorgos Karagiannidis, Alexandros Mitroussias and Kostas Sakkas declared that they go on hunger strike, demanding the lifting of their arbitrary and vengeful pretrial incarcerations, as well as the immediate release of their co-defendant Stella Antoniou on health grounds. Stella Antoniou herself will participate in the hunger strike a week later, despite the deterioration of her health condition. The four comrades denounce the State's renewed attempt to prosecute both them and other fighters, in the context of the recent prosecution of the 250 CCF actions (other details here).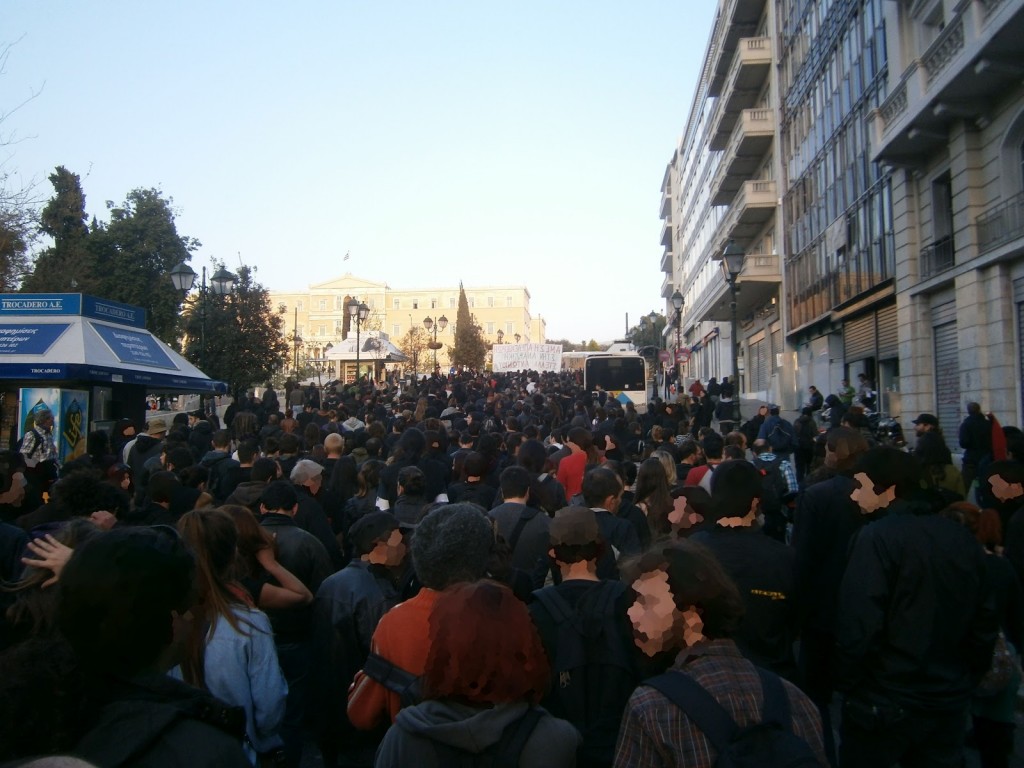 In Athens, the evening demonstration in solidarity with Stella Antoniou started from Syntagma Square. More than a thousand anarchists and supporters walked to Propylaea, on Panepistimiou Street. Later, through Solonos Street, people arrived at Exarchia Square, ending point of the demo. Texts for Stella and other political prisoners (CCF and Karagiannidis, Mitroussias, Sakkas) were shared out to passersby and leaflets were thrown across the route (more photos/video here).

Earlier, in Thessaloniki, a motorcycle rally was held for the day of action in solidarity with the four imprisoned anarchists. A hundred people left on motorbikes from the city centre, moved on Egnatia Street and passed from several neighbourhoods (Toumba, Harilaou, Tsimiski, Antigonidon, Aghios Dimitrios, Iasonidou), throwing thousands of informative leaflets on their way and chanting slogans.